2012 Toronto Supercross Photo Report
This past Saturday I got out to the Rogers Centre for the Toronto Supercross.  I photographed this event for Racer X last year and shortly thereafter began to shoot more and more for MXP.  Covering the CMRC motocross season for them last year was amazing and this race marks the beginning of the 2012 series for me and the mag.
Last year was arguably one of the best supercross series on record and this year was shaping up to be a continuation of that.  On Friday afternoon I headed over to the track to pick up my media credentials and get a lay of the land.  I am always super excited to cover the only Canadian stop of the AMA supercross series.
The thing that really put me over the top for this weekend though, was getting my new Nikon D4 body.  Just as I was leaving the track on Friday, I got the call that it was in.  I was really hoping to have the body for this race and when it hadn't come in yet, I was pretty disappointed.  I had just turned the key to start my car and leave the track when my phone rang with the good news.  I was ecstatic but also a bit nervous that my first trial with the new body was going to be at such a big event.   A kids' party at Chuck E. Cheese would have been the hot ticket for this.   I contemplated sticking to my D3 / D700 combo but then quickly gave my head a shake.  This event was the perfect proving ground for the new body and I was pretty happy to be one of, if not the only, shooter there with one.  I charged the battery, read the manual (partly) and tossed the camera in my bag.
It's going to be hard for me to not speak exclusively about the D4 in this report.  I won't turn this into a review of the camera, that will follow, but will give you a few first impressions.  My mind was sufficiently blown away by the improvements over my D3.  I never stepped up to the D3s so, for me, this body means 2+ stops of light.  That's huge.  It also means a much bigger buffer, wi-fi image transfer and uncompressed HD video just to name a few things.  There are tons of features I haven't even looked at but I can say that from a mechanical, ergonomic and performance stand point, I was impressed.  The focus and low light capabilities of this camera are insane.  There were times where I could have got away with a lot less but wanted to push it to it's limits.  I think I did a pretty good job of seeing what this body is capable of on the still photography side of things.  The feature image above was shot at ISO 9000, 1/1000 at f/5.6.  No flash, no noise reduction and it's cropped (about 15%).  You can judge the other images below for yourselves but I am pretty happy with them.  I used my D3 as my second body, something I never thought I would say, so not all these images are from the D4.  You can snoop the metadata or leave a comment if you would like more information.   This is also my first post workflow session using Adobe's new version of Lightroom, LR4.  I really haven't spent any time in the new version and, as a result, have just passed over these images very quickly.  There are a lot of new worthwhile features from what I have seen so far.
I got to the track first thing on Saturday morning.  I have a pretty good game plan as far as parking in a stealthy location so that I have access to my gear should I need it.  I also like to be there for track walk.  I like the candid shots and it always helps to walk the track yourself to see what might be interesting come race time.   It makes for a long 12hrs day though.
Here are some of my photographs from the 2012 Toronto Supercross.  I hope you enjoy them.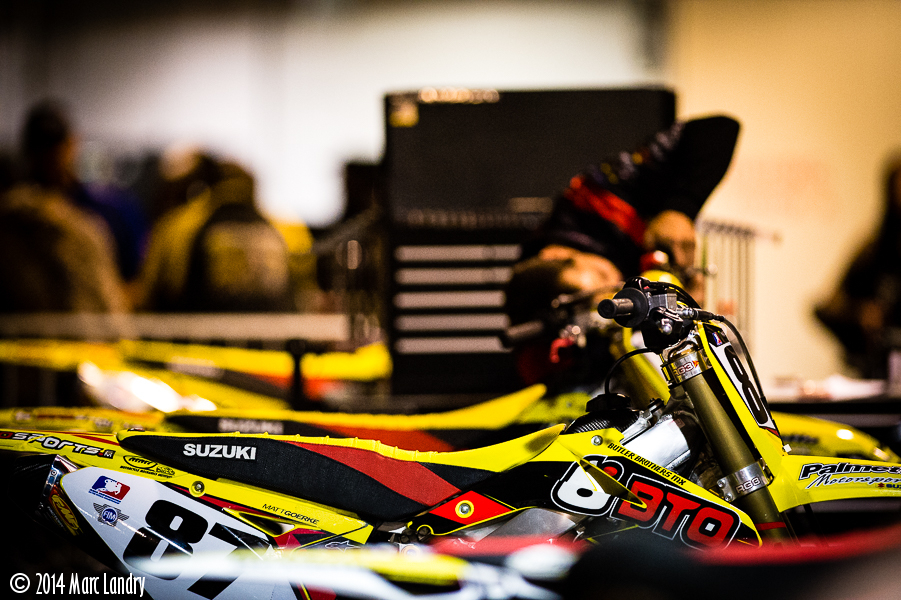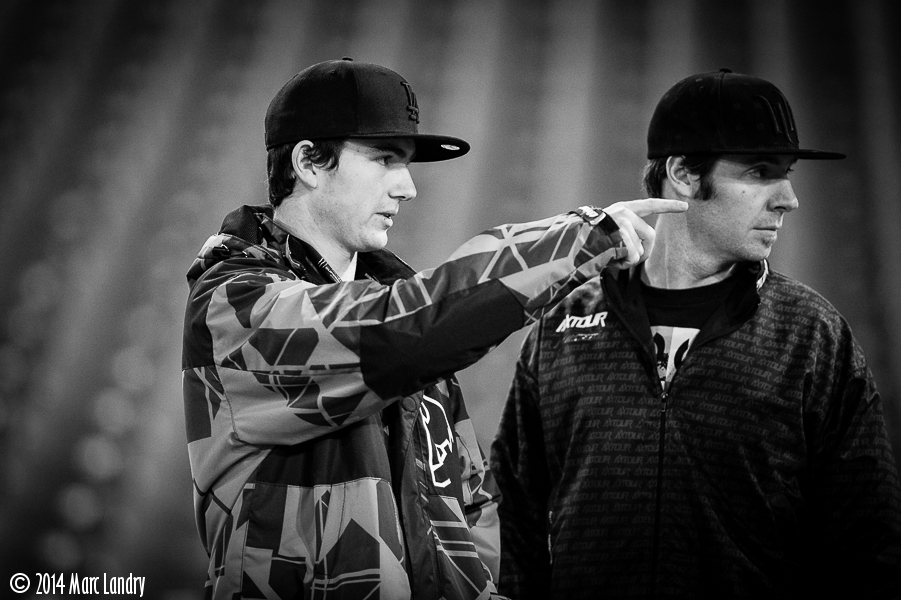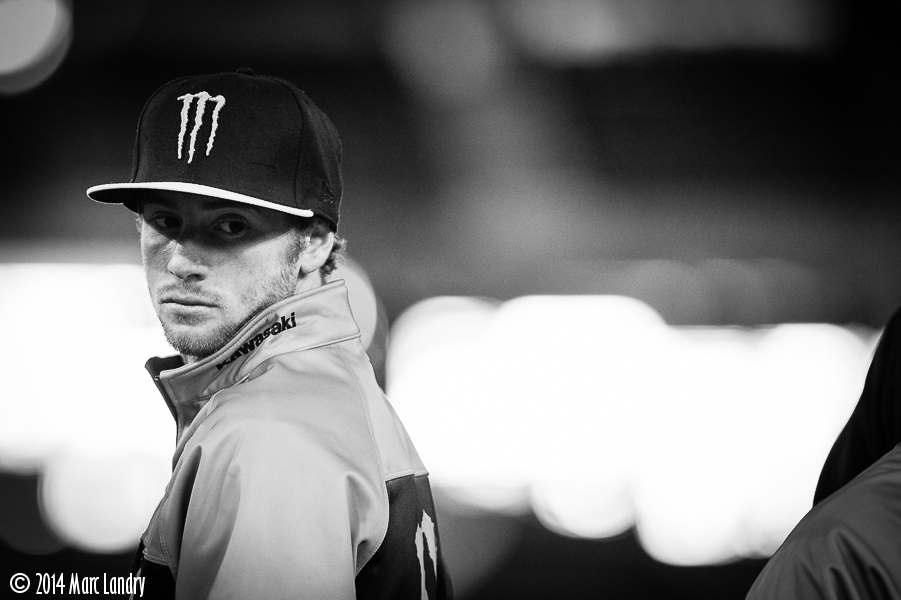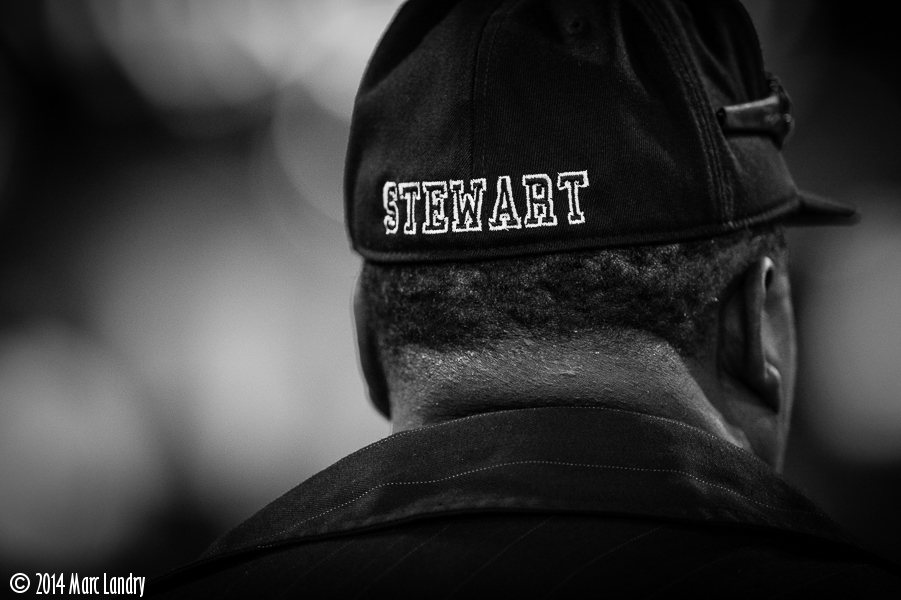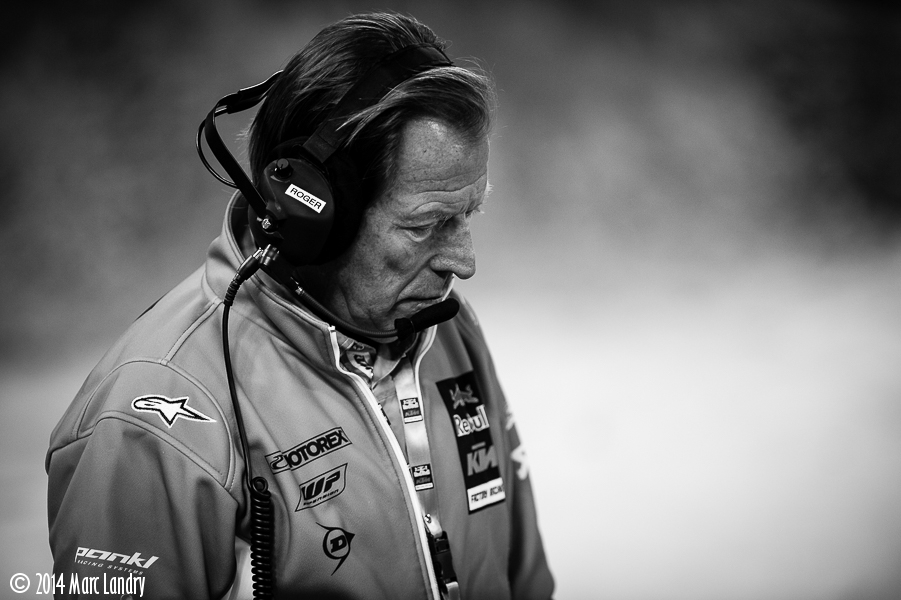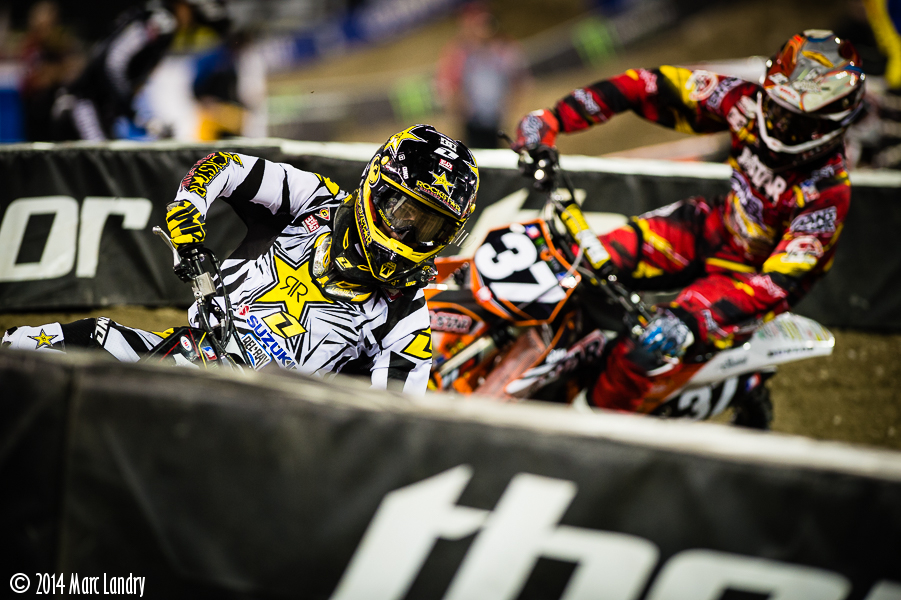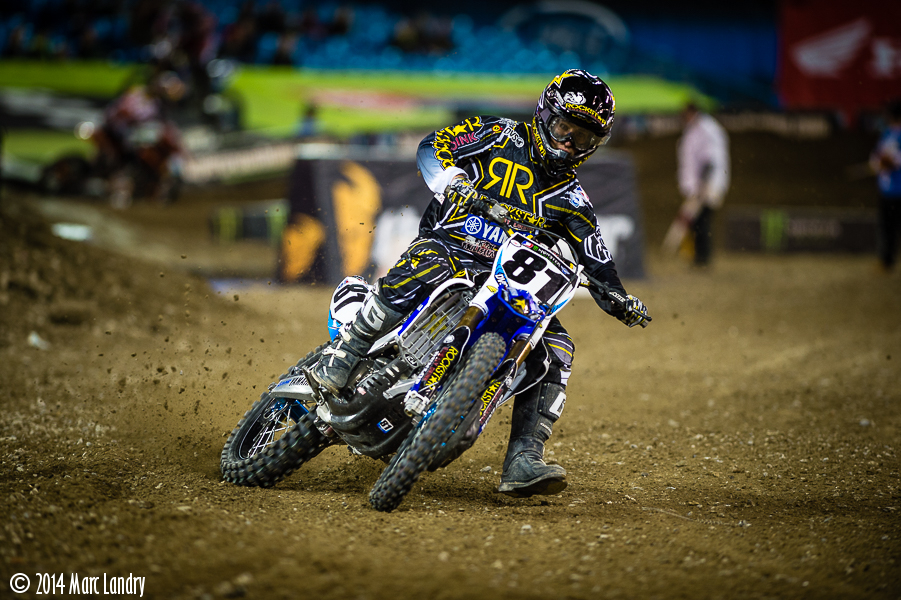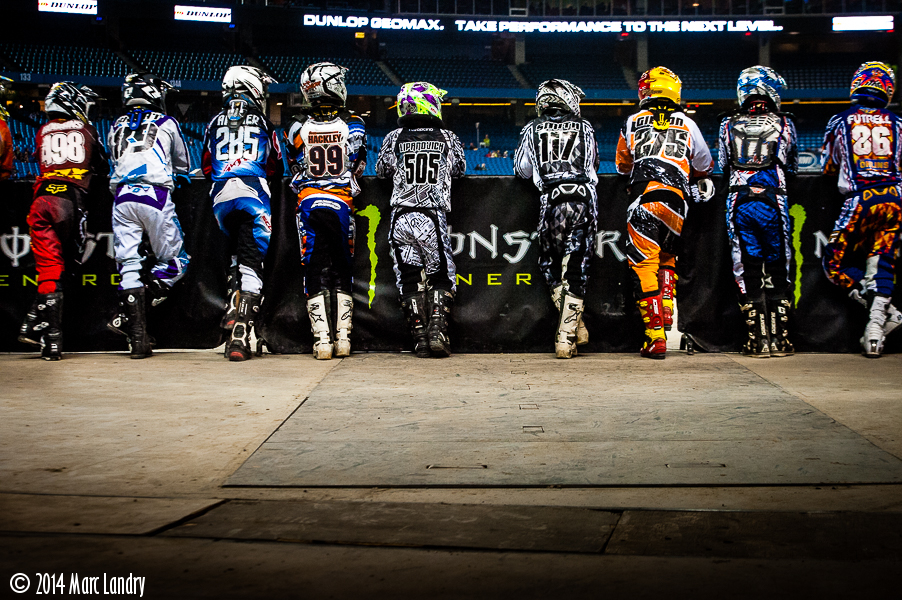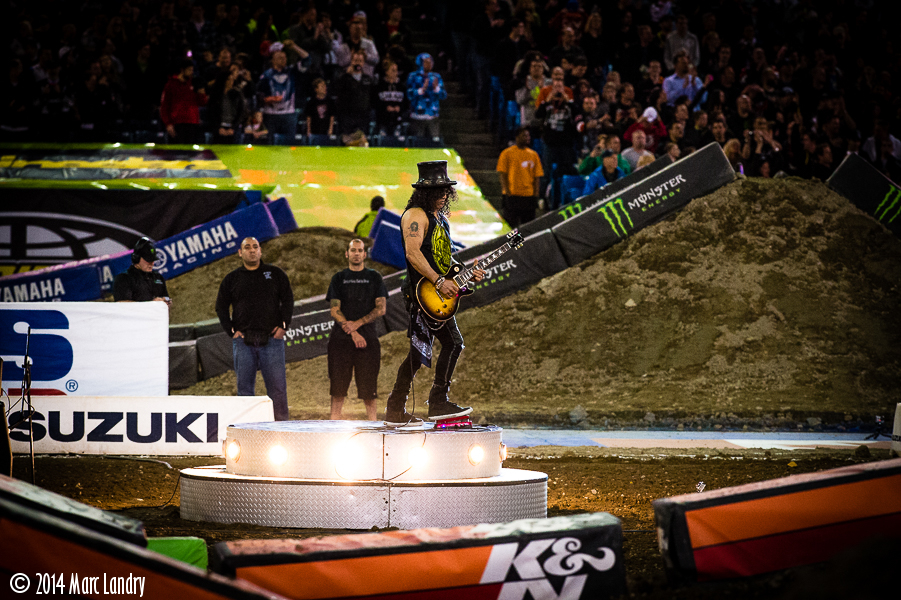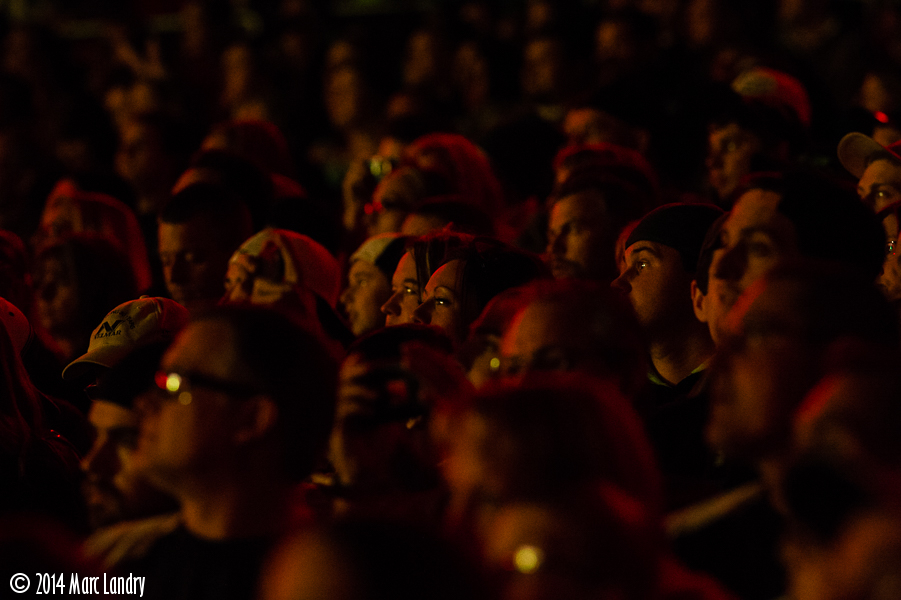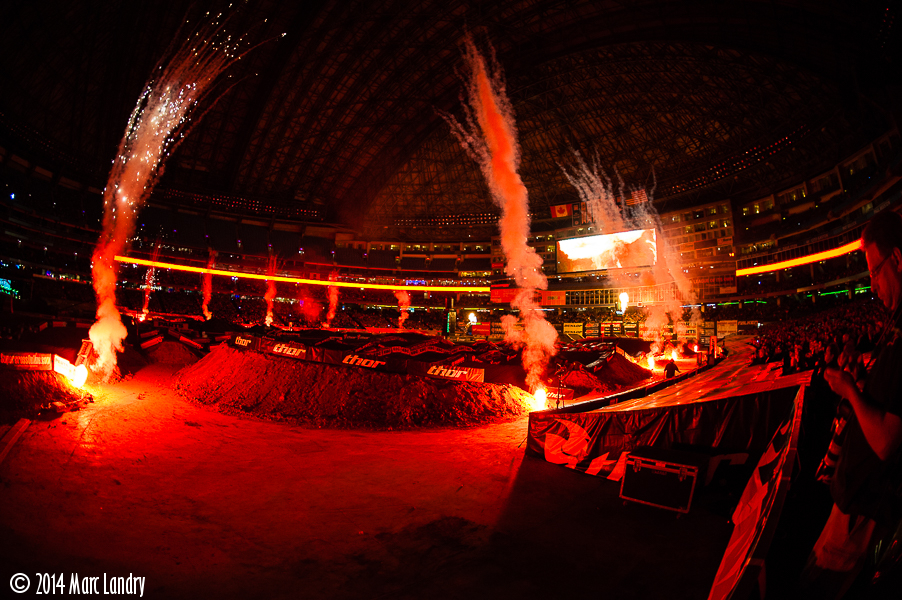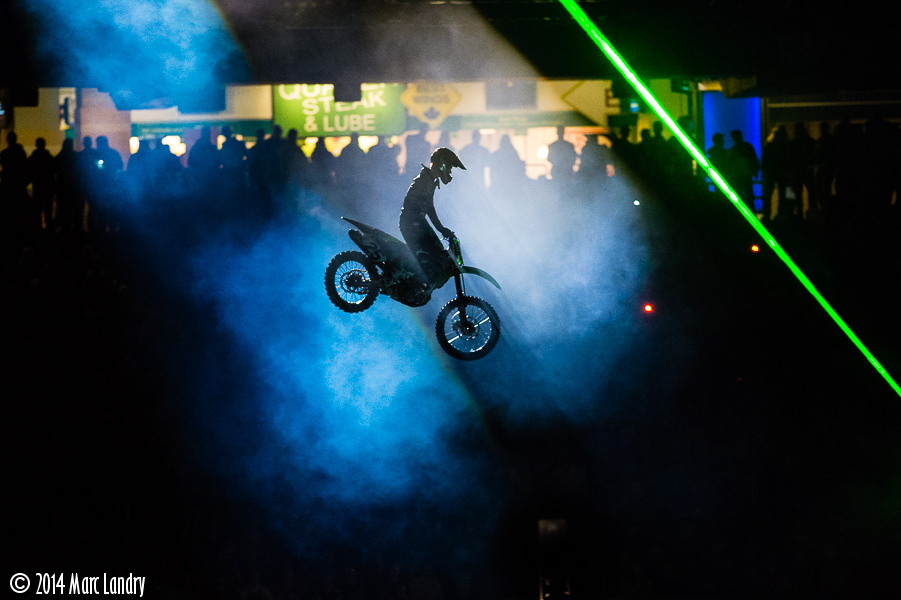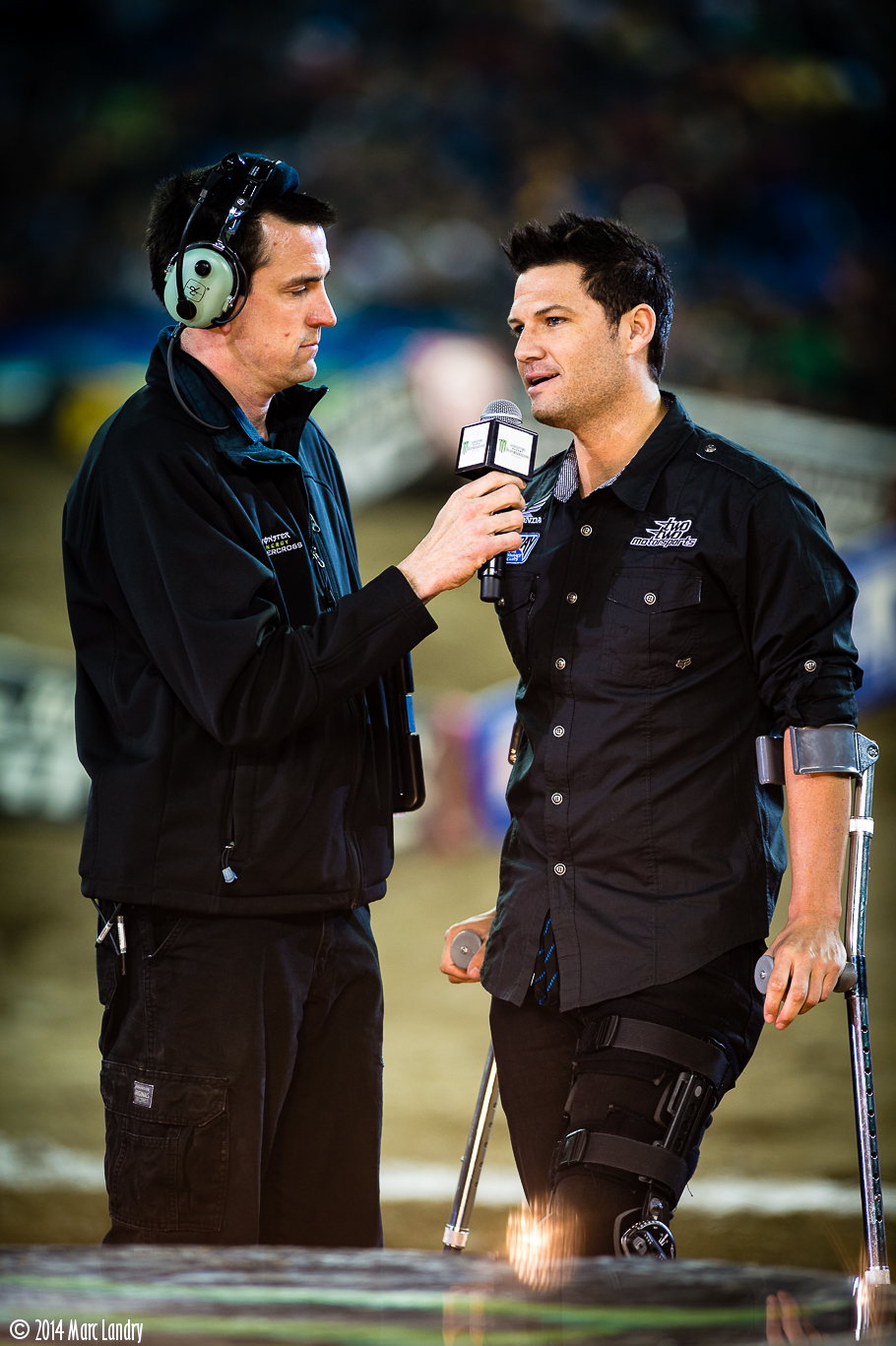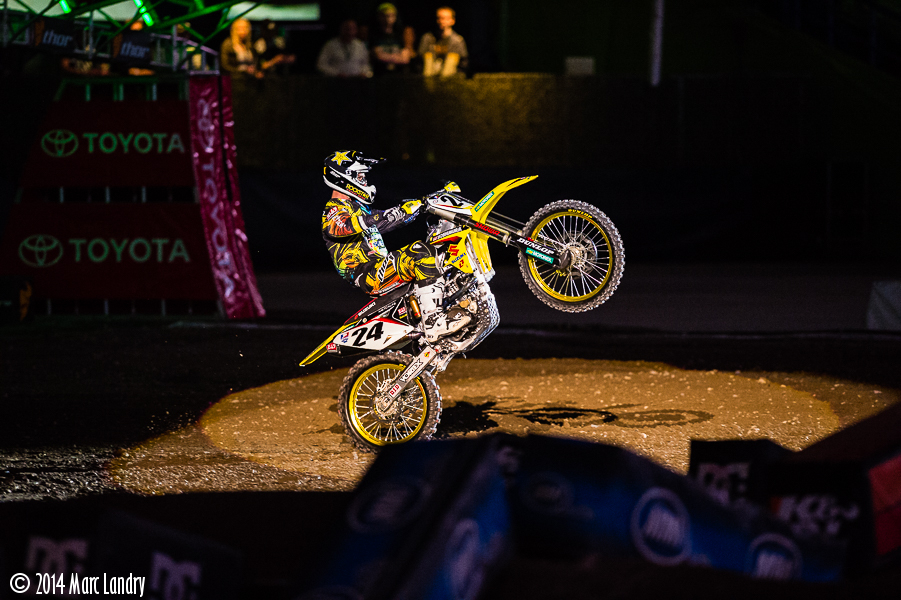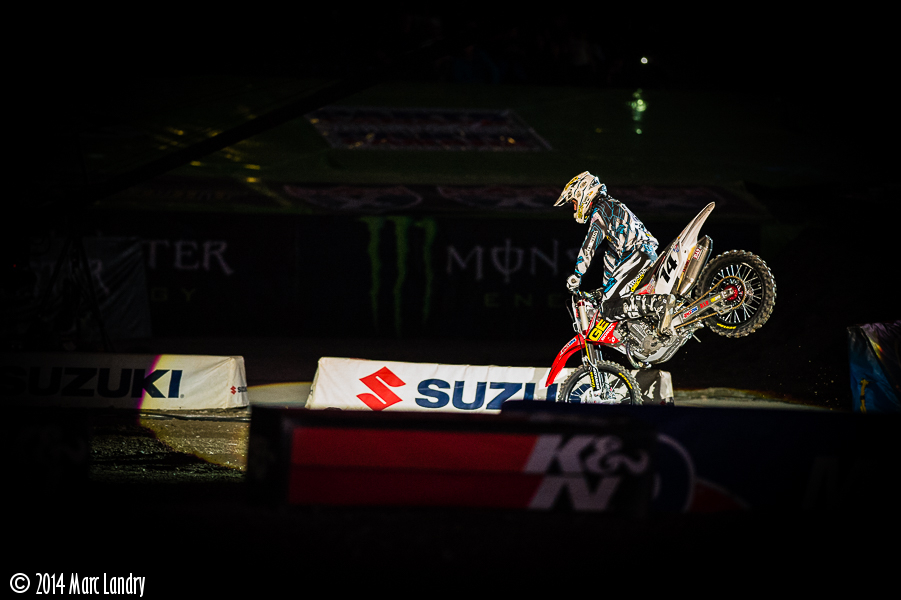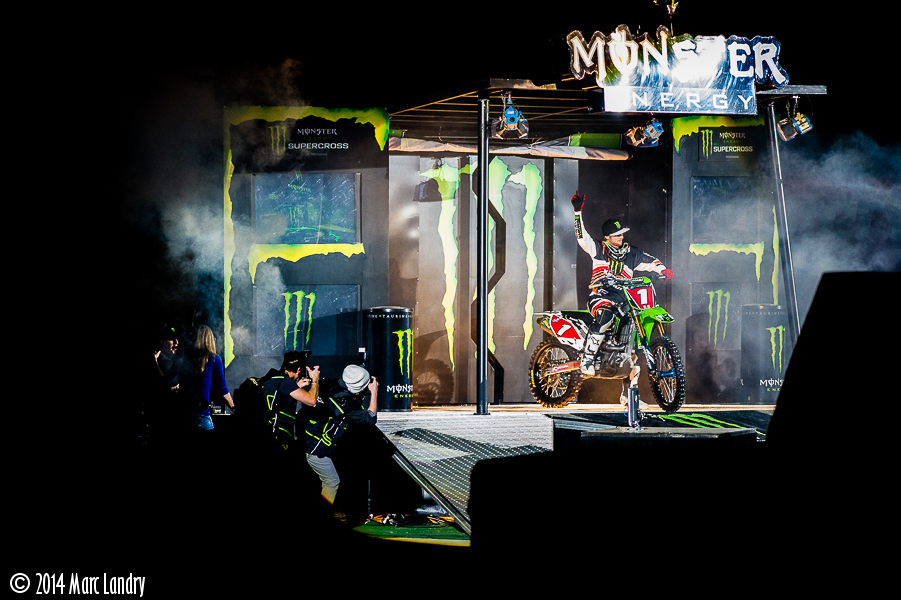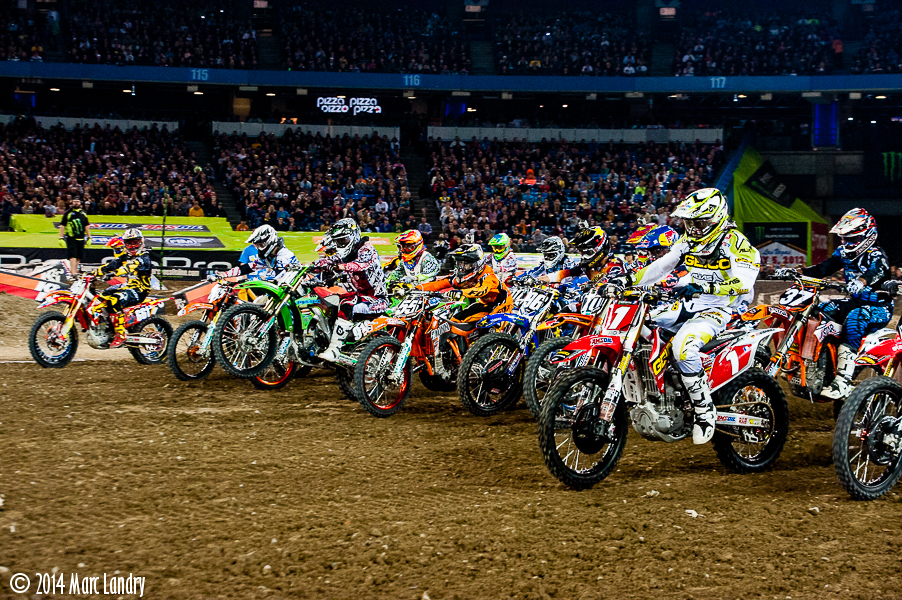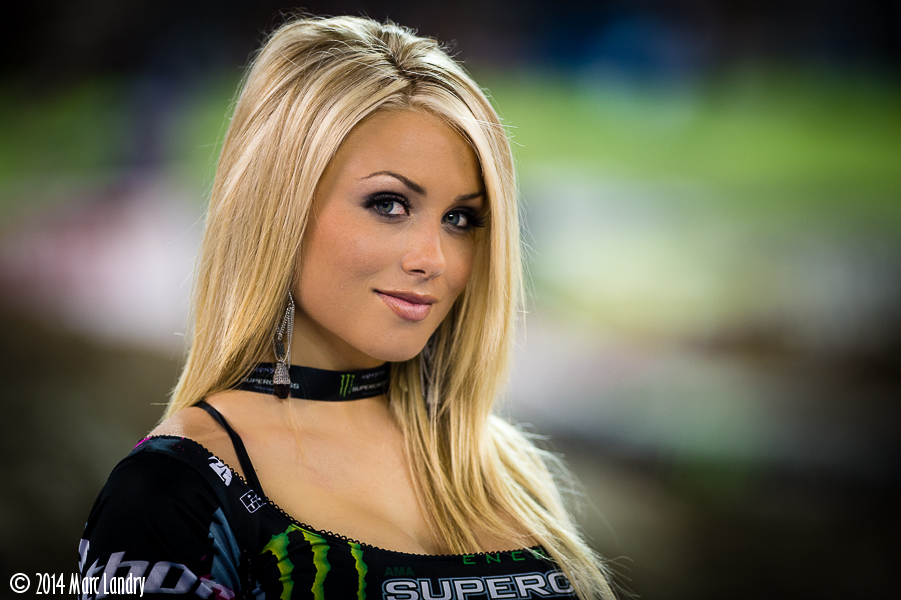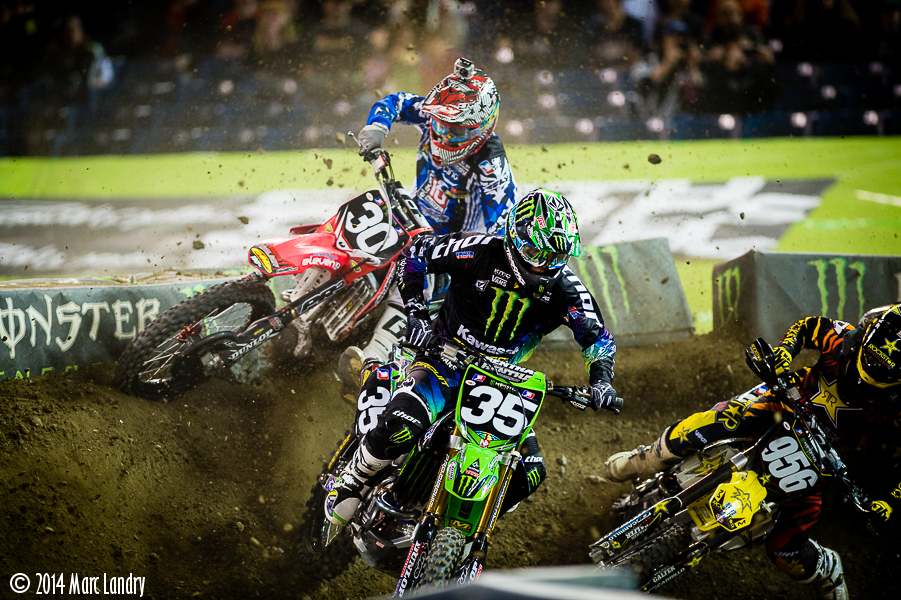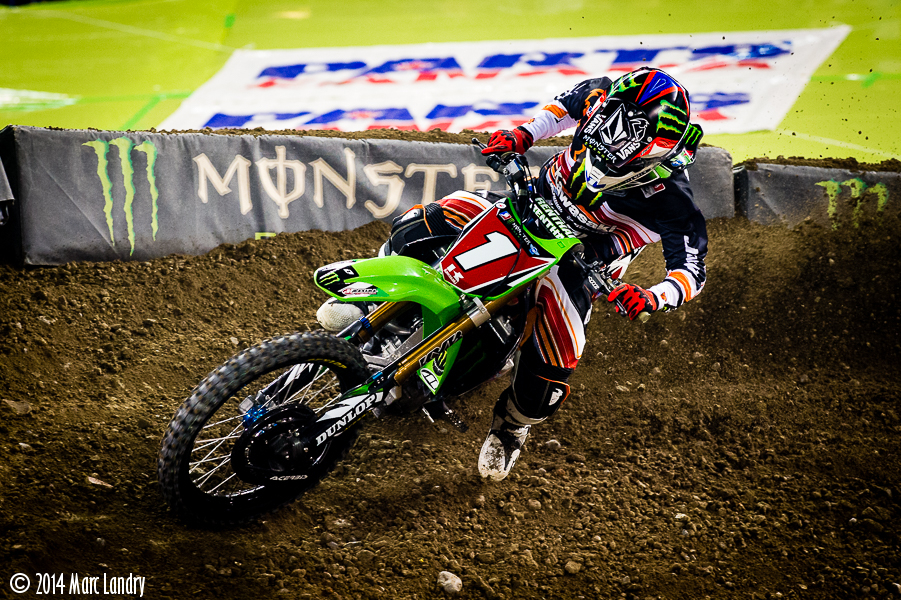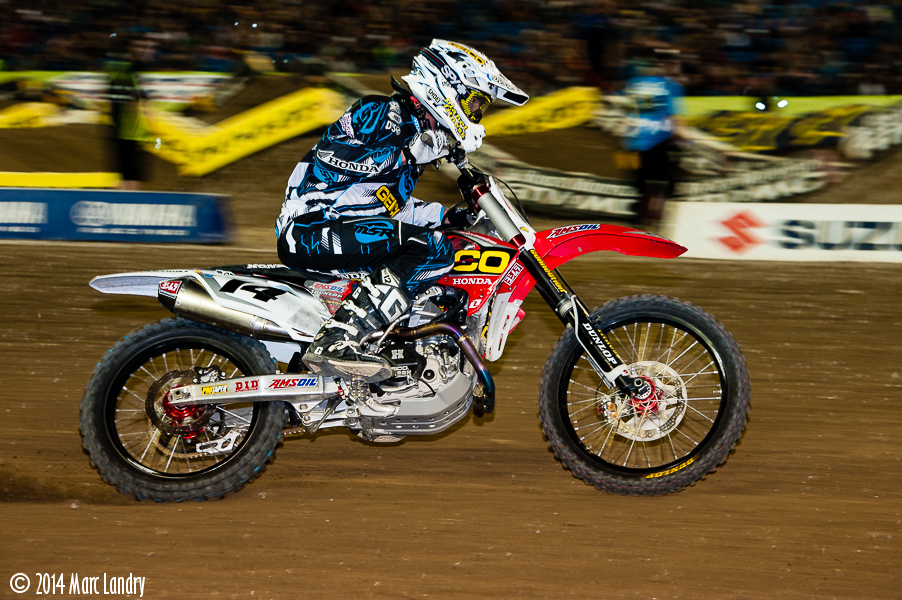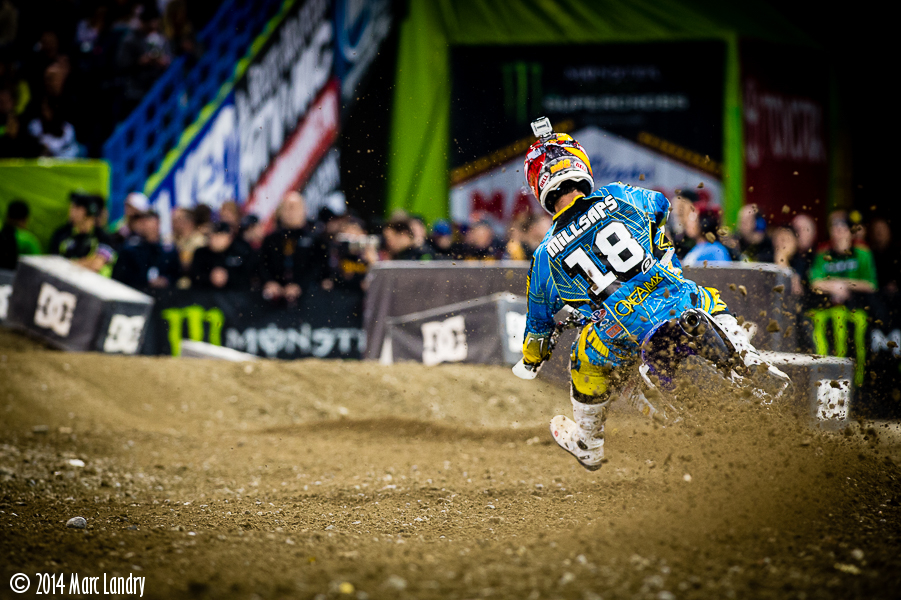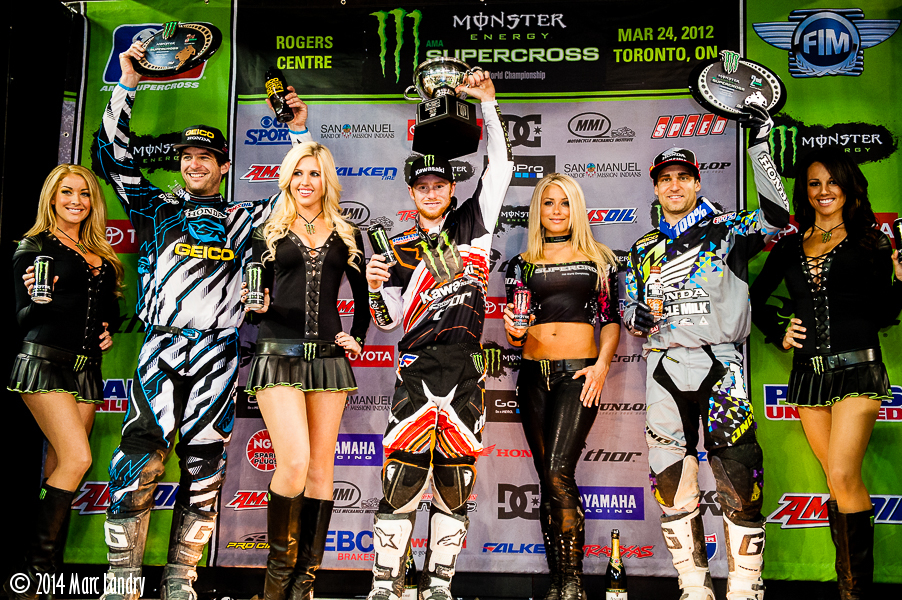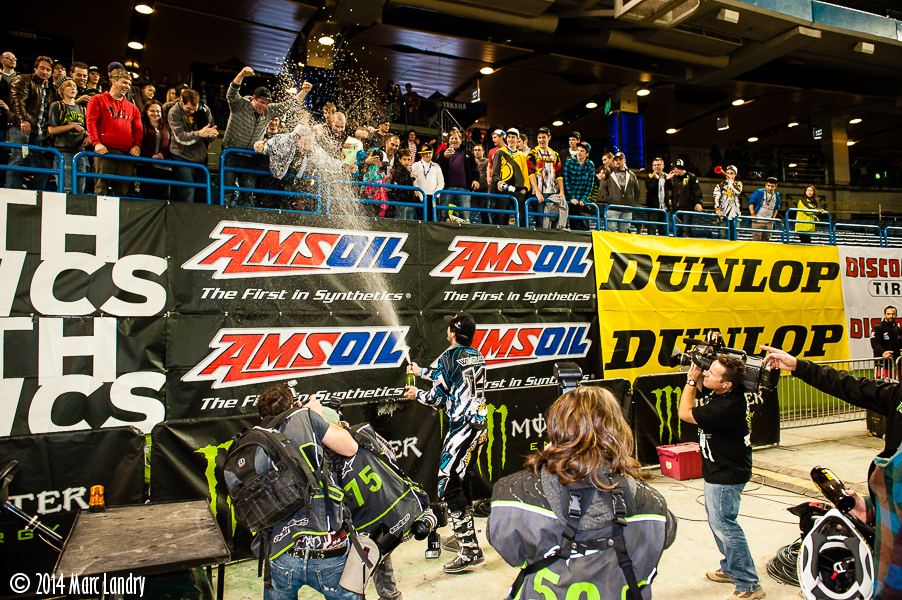 Thanks to Nikon Professional Services Canada for getting me one of these highly sought-after bodies so quickly.
Thanks to JD at Redbull for the invites to the suite, wish I could have made it.  See you all at the races soon.