A Day With Wade Simmons
Wade Simmons was up at Blue Mountain for a few days of clinics and I was invited to document "a day with Wade".  Wade has been referred to as the "Godfather" of freeriding and has defined the sport of mountain biking like no other.  While it may not be uncommon to see Wade if you're on the North Shore or in Whistler, seeing him in Ontario is a treat.
Eastern Canada's "scene" is more centered around racing and trail riding.  Land and liability issues have always held the east back with respect to reaching the level which freeriding has attained in the west.
A few years ago Blue Mountain stepped up to the plate and things have slowly started in improve.  Blue has become a great destination for lift assisted riding.  Blue also has a great network of cross-country trails available.  They have had many obstacles to overcome but they have never looked back in their efforts to develop something worthwhile.  The trails are built by staff and riders who care about riding and it shows.  The trails are diverse and well maintained.  There is something there for all levels of riders.  They have added many new trails and are slowly incorporating some man-made "features".  It is very difficult to accommodate all the different skill levels of the riders they attract. What one rider considers impossible another may consider tame.  Blue is in the difficult, and often thankless, position of creating a destination that has something for everyone. I think anyone who has ever been put in charge of creating something everyone will like can appreciate the almost impossible nature of this sort of task.   The line between safe and challenging is a fine one in Ontario and I don't envy Blue in trying to define it.  As the gap in the riding level closes, new trails possibilities will open.  This is where Wade and and his camps benefit us all!
Wade has a unique skill set and being able to spend the day with him on the hills is priceless.  Wade instructs all over the globe and is a natural at it.  He is very friendly and his passion for the sport is infections. Watching Wade ride is a sight to behold.  It's no wonder he is one of the biggest attractions in mountain bike videos and has graced the pages of countless magazines.  If you think paying $30 for a DVD with him in it is worthwhile, then the price for a day with him on the hill is the deal of a lifetime.  Wade has a lot to offer both on and off the bike.
I had an amazing day shooting with him.  Wade is joy to photograph.  His style is unique and he is a pro in front of the lens.  We shot for a few hours and got a variety of images of Wade teaching and riding at Blue.  I want to extend a special thanks to Kit, Sarah, Graeme, Peter, Rene and the rest of the incredible staff at Blue for all their help and had work.  I couldn't have done it without them!  Here are a couple of shots I thought you might like.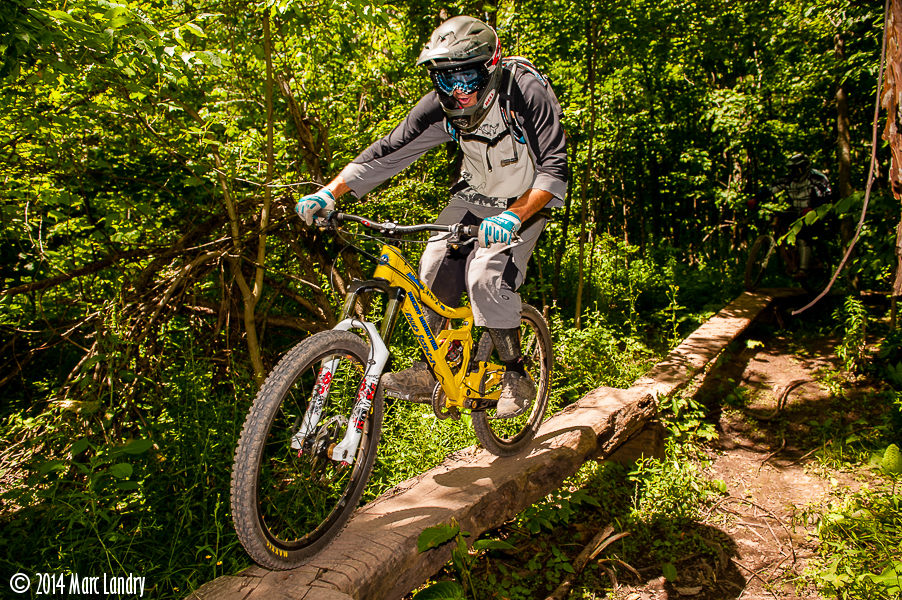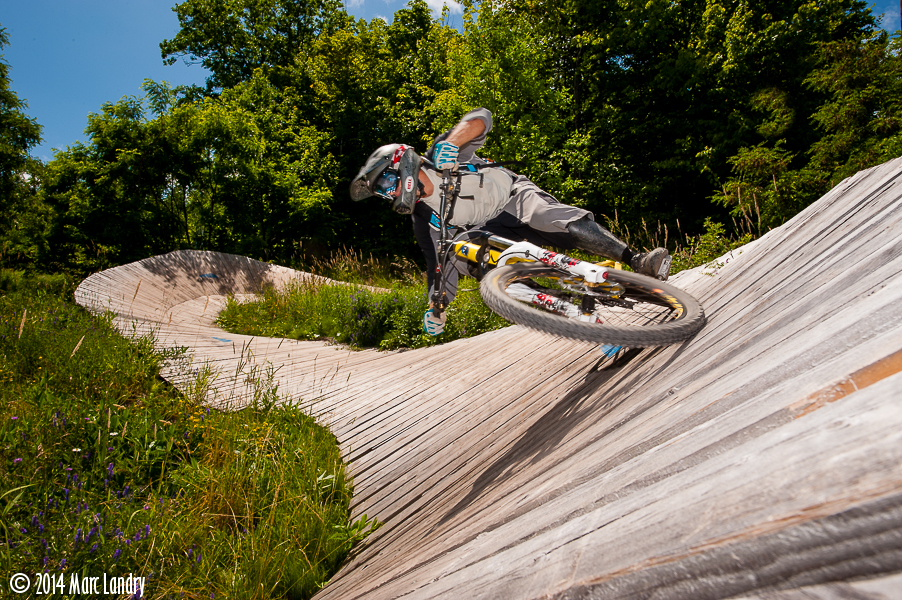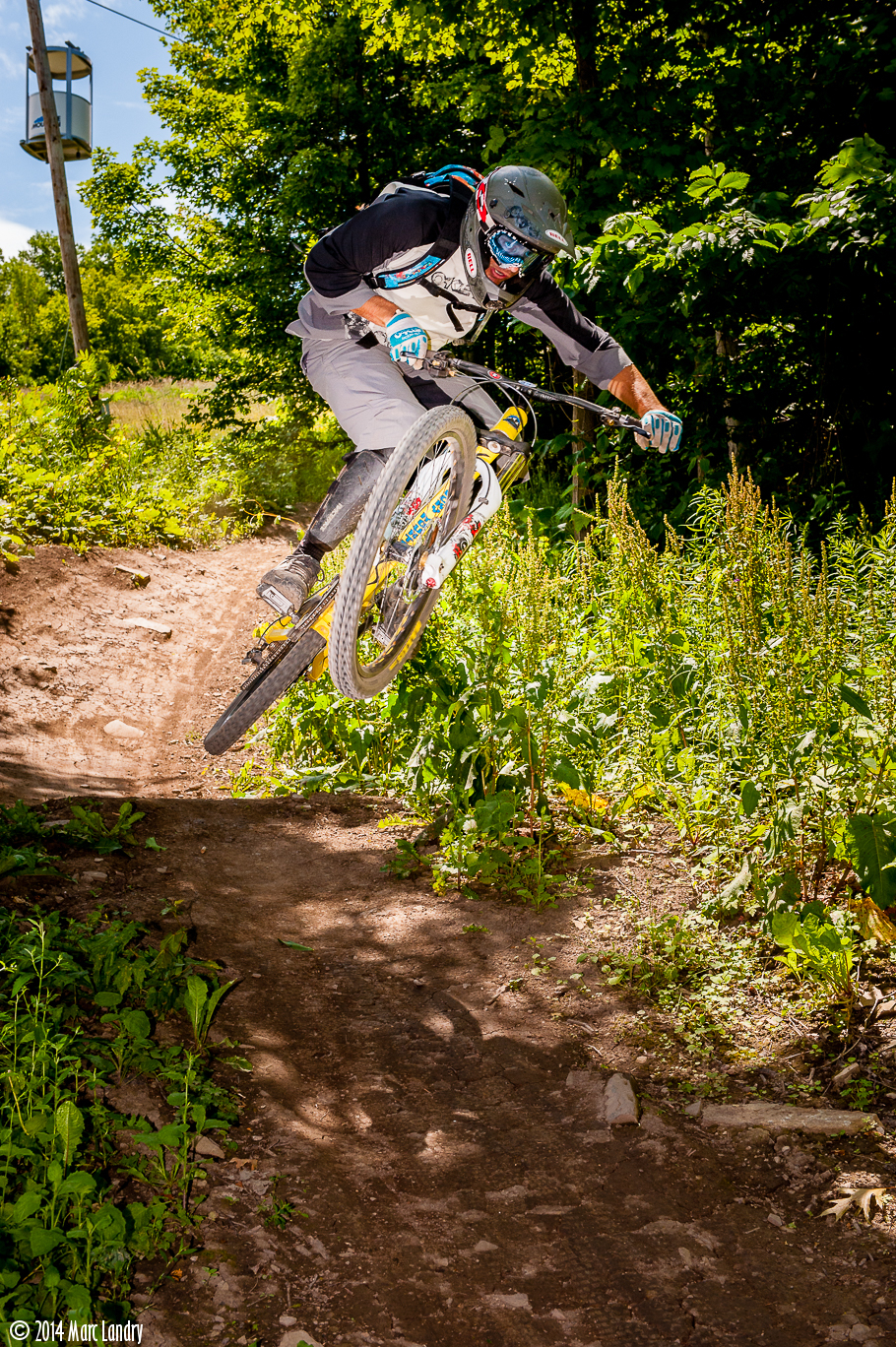 If you haven't been up to Blue yet this year, get up there!  The trails are in great shape and the village is a blast.  While you're there,  do yourself a favor and sign up for Wade's next camp.  You wont regret it!