Hitting Pay Dirt Gallery at Vistek Stores Across Canada
I recently had the honour of being asked to have a selection of my images showcased in a gallery at Vistek stores across Canada.  The gallery opens at the Toronto store on March 3rd and then travels to Vistek's Mississauga, Ottawa, and Edmonton stores before completing its tour in Calgary on January 2, 2015.
Vistek also conducted a Q&A with me on their Pro Photo blog which you can read here: http://prophotoblog.ca/interviews/hitting-paydirt-a-qa-with-marc-landry/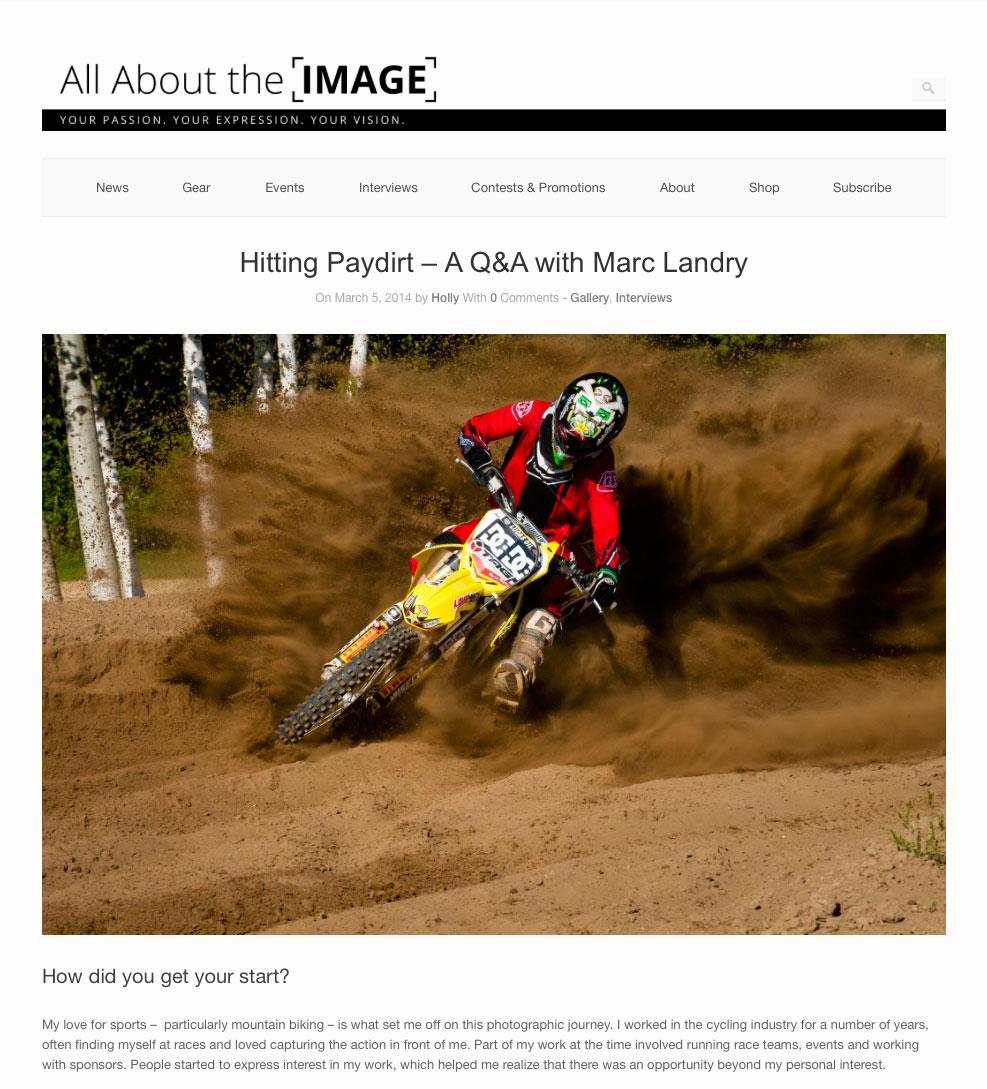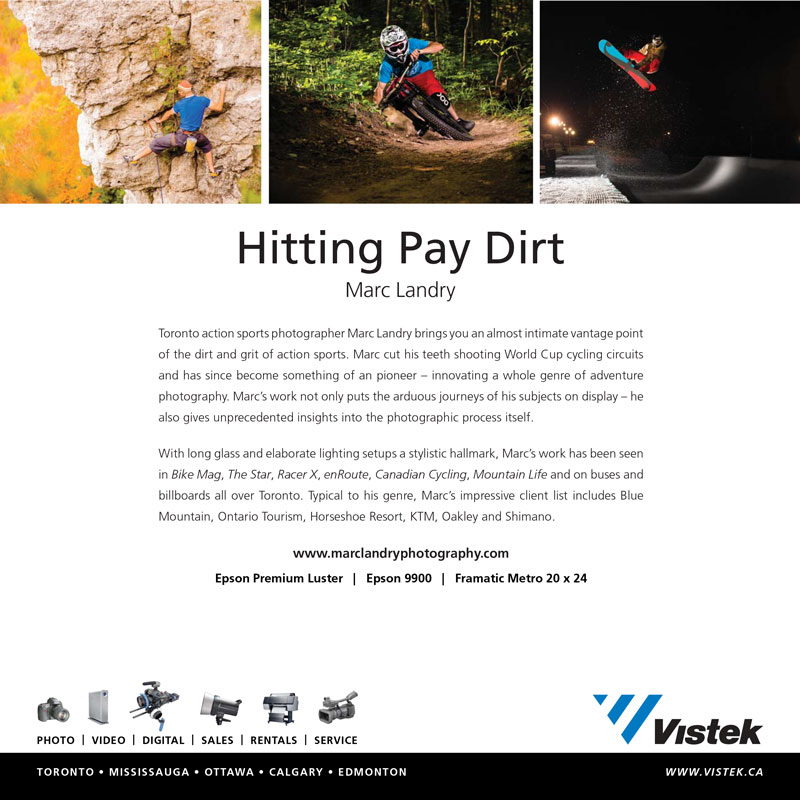 My images will be on display at Vistek Store across Canada on the following dates.
Toronto: March 3 – April 4, 2014
Mississauga: July 7 – August 8, 2014
Ottawa: August 11 – September 12, 2014
Edmonton: October 13 – November 7, 2014
Calgary: December 1 2014 – January 2, 2015
I am honoured to have been chosen to have my images showcased at Vistek and hope you'll take a look while you're there shopping for your next photo and video goodies.