Norco 29er Shoot
Every year I shoot a portion of Norco's catalog for them.  Being that I live in Toronto, I usually shoot the more urban bike categories, like comfort and hybrid. I also shoot some trail, XC and DH for them as well though.  For this shoot I was lucky enough to be shooting their hot new 29er. the Jubei.
Norco has an extensive factory and grass roots team so there is never a shortage of riders to work with.  For this shoot, team rider Matthew Paziuk was kind enough to step up to the plate.  I shot with Matt last year and he is wonderful to work with.  Matt fits the profile for a Norco rider to a T.  He is friendly, easy to work with and works hard. Here is a shot from a hybrid shoot we did last summer.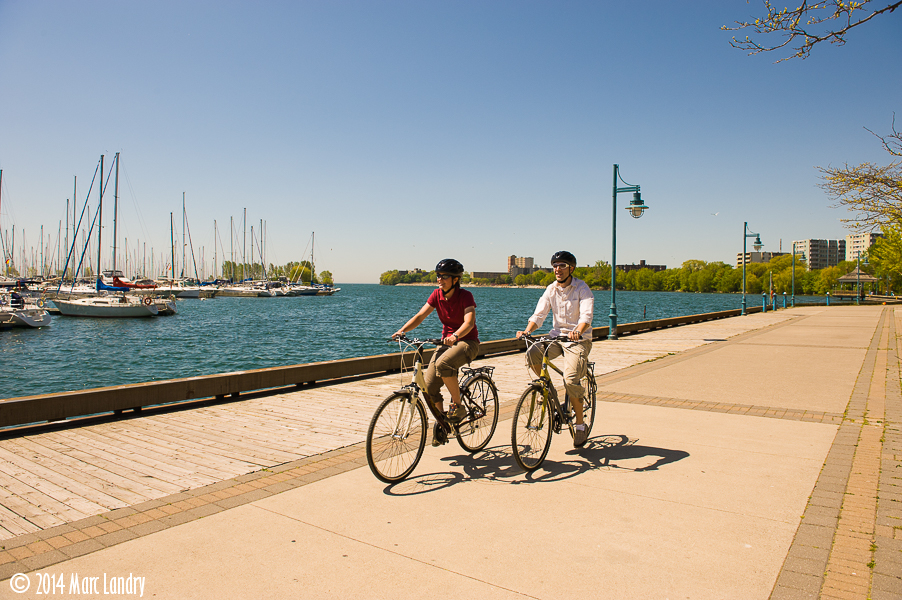 Finding nice scenery is always a challenge in Ontario but with a little scouting you'll find some.  I wanted some open grassy fields for this series.  Matt's kit and the bike had a lot of greens on them so it tied in nicely.  We got there just ahead of golden hour and started snapping frames.  29ers are a bit awkward to shoot due to their tall stance and reluctance to lean over in corners.  The bike really wants to stay upright.  The bike is made to be smooth and fast.  It rolls over everything and looks like blast to ride.  I have wanted a 29er for some time now.
We got eaten alive by mosquitoes out there but it was worth it.  Matt did a great job and I am happy with the shots we got.  Here are a few shots from the series.  You'll have to get yourself a 2010 Norco Catalog to enjoy the rest!