On Assignment at Round 12 of the 2011 AMA Supercross Series
This weekend I was trackside photographing round 12 of the 2011 AMA Supercross series at the Rogers Centre here in Toronto. It's the only Canadian stop of the series and thousands of fans came out to see the action.
There are no freelance opportunities to cover this event, you must be on assignment for a qualified publication. Only very select web sources were permitted on the floor. I think it's great that it's so strict and wish that mountain biking World Cups would go the same route. Allowing so much "media" access dilutes the value and impact of the images and makes it very difficult for working professionals to get their job done. The down side of course, is that these assignments are very difficult to get. Leading up the the race I had made arrangements with Canada's top national publication, MXP, to cover the event. I have shot for them before and was looking forward to again. They are good guys and Gauldy, their editor, is as passionate about the sport as a person can be. Unfortunately, two days prior to the event my access was revoked and limited to pit area access only – no trackside. I was the last photographer added to the list by the mag and therefore the first to get bumped, fair enough. I had no interest in a pit-pass however and started to ask around for opportunities to cover the event for another publication. Racer X Illustrated stepped up and added me on. I would be shooting for the biggest, baddest moto mag on the planet! For a publication with Simon Cudby, arguably the top dog in this category, shooting for them to go with me was quite a compliment. Heck, even their photo editor, Andrew Fredrickson is an awesome photographer. You can grab one of his killer pics from the race here. Their content is second to none and I was honored to be representing them.
The day before the race, I picked up my credentials and coveted Alpinestars vest. I was lucky number 50. That also turned out to be the amount of weight I would have on my back to cover the event. I decided to go check out the course, lighting, try a few custom white balances and fire off a few test shots. Only a portion of the stadium lights were on at the time so I wasn't able to do much. Thank god because I wasn't getting anywhere near the shutter speeds needed to freeze action. I took a quick snap of the track and was done for the day.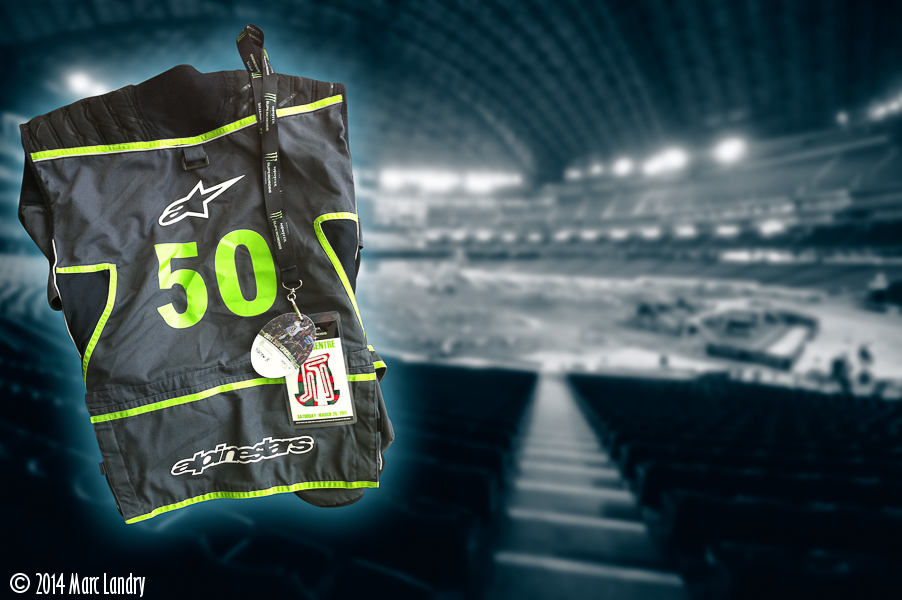 I did a bit of research as to what the best kit would be to cover the race. What would Simon do? There really wasn't a lot of information out there, so I hope future photogs researching this find some insight in my post. I wanted some long glass and asked Nikon Canada to help me out with a 400mm f/2.8, the holy grail of sports glass. The longest lens I typically see at these races seems to be a 300mm but the track in Toronto has very limited access and is a bit bigger than most so I thought this would be the right choice. I loved using this lens while shooting the World Championships last year and had some ideas as to how I could make it work for me here. It's a beast of a lens, weighing in at just over 10lbs. I was back and forth debating weather it would hold me back or not. I knew that once I strapped it around my neck It would be a really long 12hrs and that I would feel its weight, like Frodo Baggins did with the ring. Yeah, I went there. Would it be worth it? There is always the option of leaving it in the press room but I just couldn't leave a $10,000 lens sitting out of sight like that. I also decided to grab a spare D3 body to mount it to. I love everything about this lens – the custom case it comes in, its carbon fiber lens hoods and the sweet images it produces.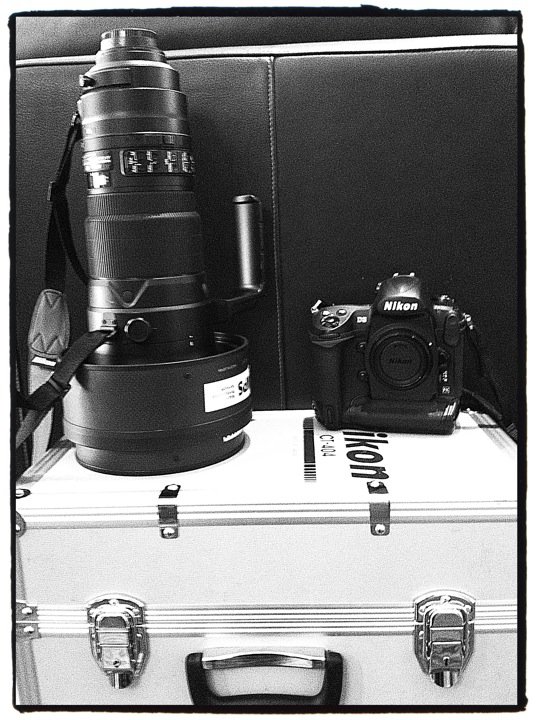 On race day, I got to the venue early-on for the rider track-walk. I wanted to get some interesting candids and to grab a few shots during qualifying. For this, I used both the 400mm f/2.8 and my killer 200mm f/2. With these, I had ultimate control and could tell the story as I wanted. I could isolate my subject, choosing who or what to include in the frame with a simple roll or the aperture dial or selection of one of my D3s' 51 focus points. My backgrounds would become about colour, highlights and shadows rather than empty seats or heavy machinery. I could render them creamy smooth, like with the image below of Chad Reed standing in front of a bobcat. Here are a few shots from the morning.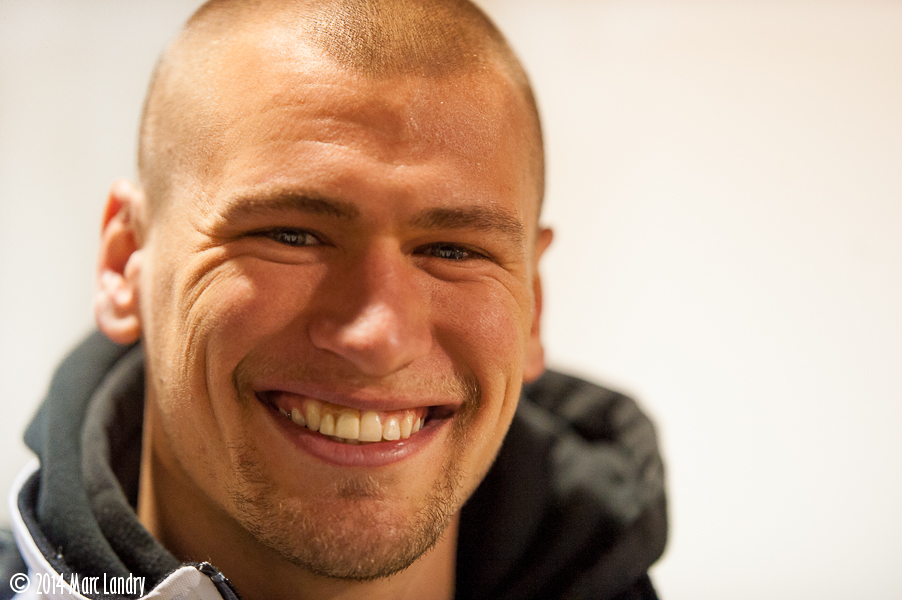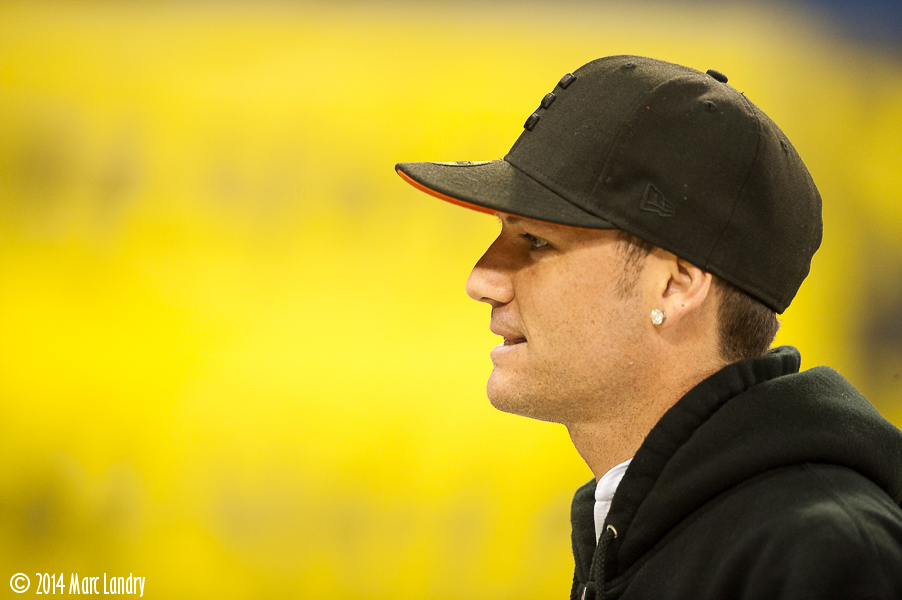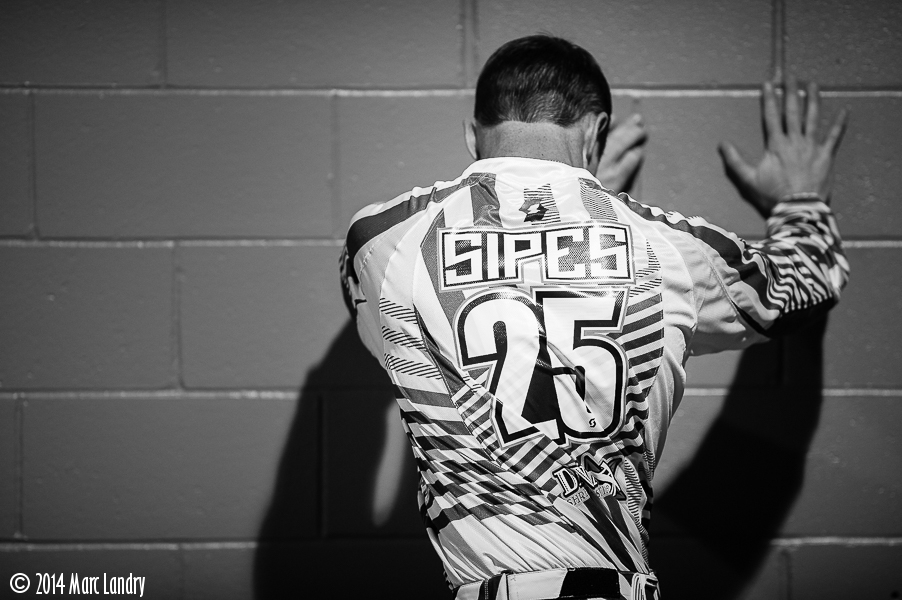 Once I started shooting the action there was no question the 400mm was the right choice. I started the day shooting hand-held but had to eventually go back to my car and get a monopod, no way I could have lasted all night without it. Photographers were limited to very few locations on the course and having the 400mm gave me some nice options. This race also was the third time I had the opportunity to use my Think Tank Pro Speed Belt, Pixel Racing Harness v2.0 and Modular Set. You can read my initial thoughts here. I still feel the same way about it now after these additional shoots. I tried the belt without the harness and even with minimal gear it constantly wanted to slide down, making me look like a rapper. With the harness, it was not possible to rotate it, making storage in the areas behind my back pretty useless. I used it to store my 24-70mm f/2.8, 14-24mm f/2.8 and a speedlight. Everything else, that I would have liked to store on the belt, had to go in my Alpinestars vest. I used a Black Rapid RS DR-1 Double Strap again and, even though not rated for such big glass, it worked well. You REALLY have to check the screws holding your lens in often though. I caught it backing off a few times. I found this to be the case most with the foot of the 400mm and attribute this to possible wear from being an NPS loaner. Here are some shots from practice and qualifying.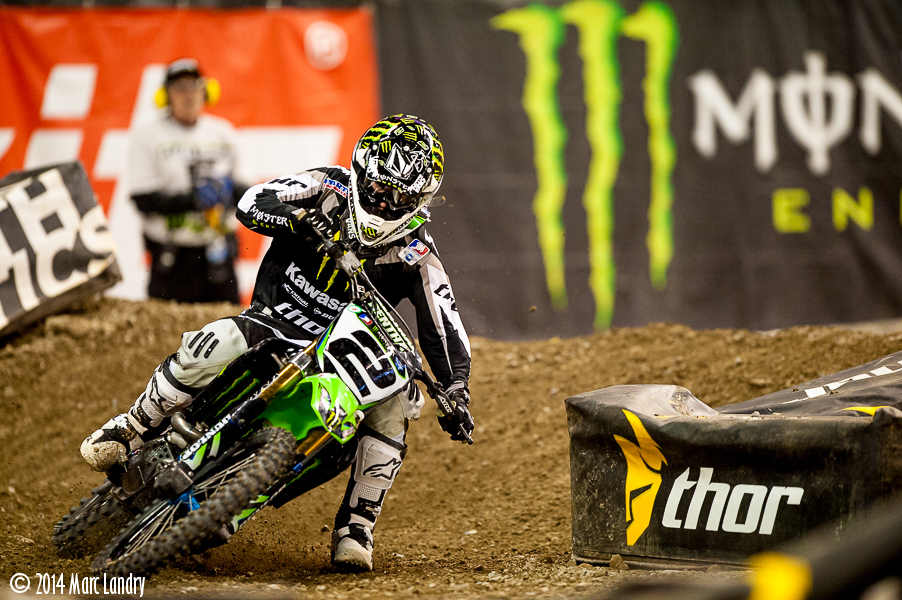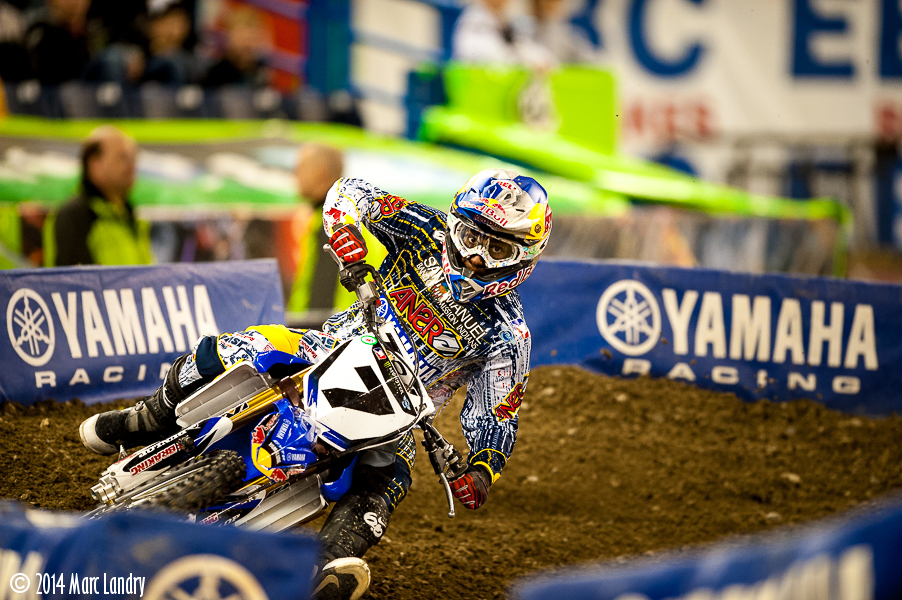 I had hoped to capture some cool shots of the opening ceremonies but before I knew it we were herded into the tunnels under the stadium. While it was disappointing to miss, it was cool to be amongst the riders, feeling their energy as they waited for the main event.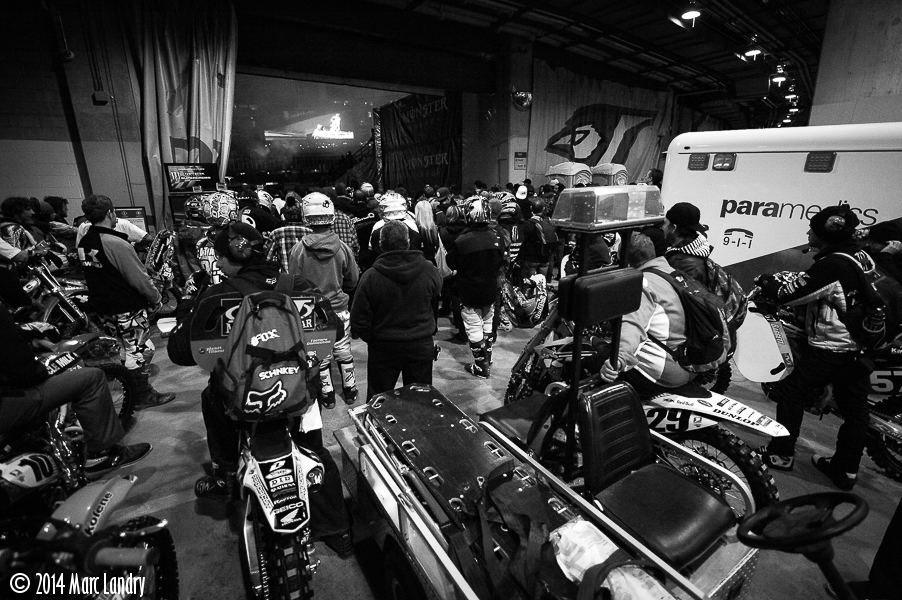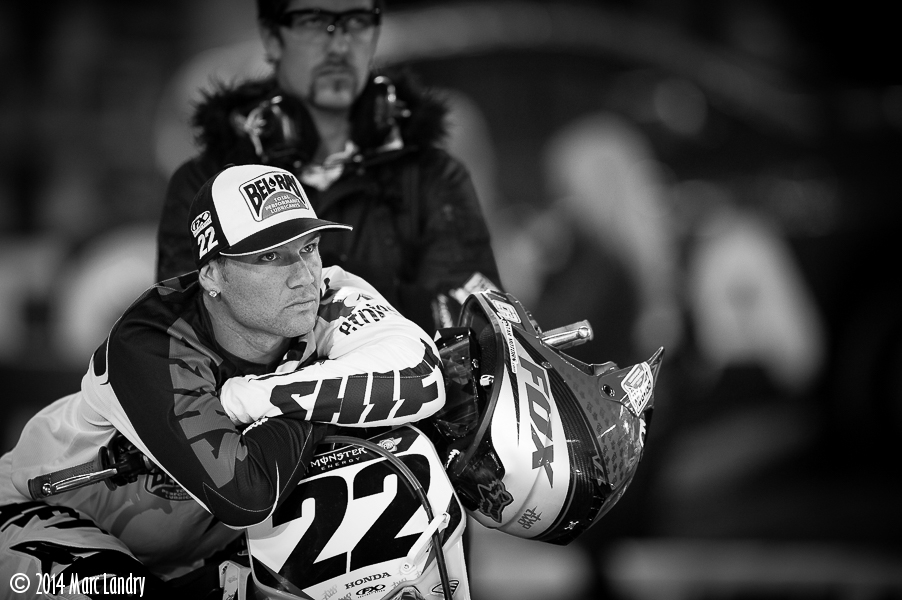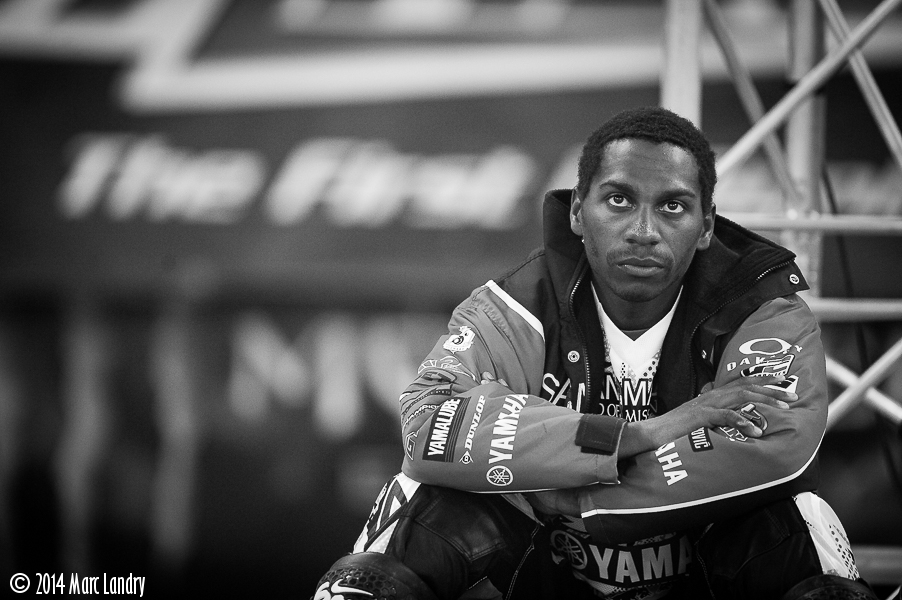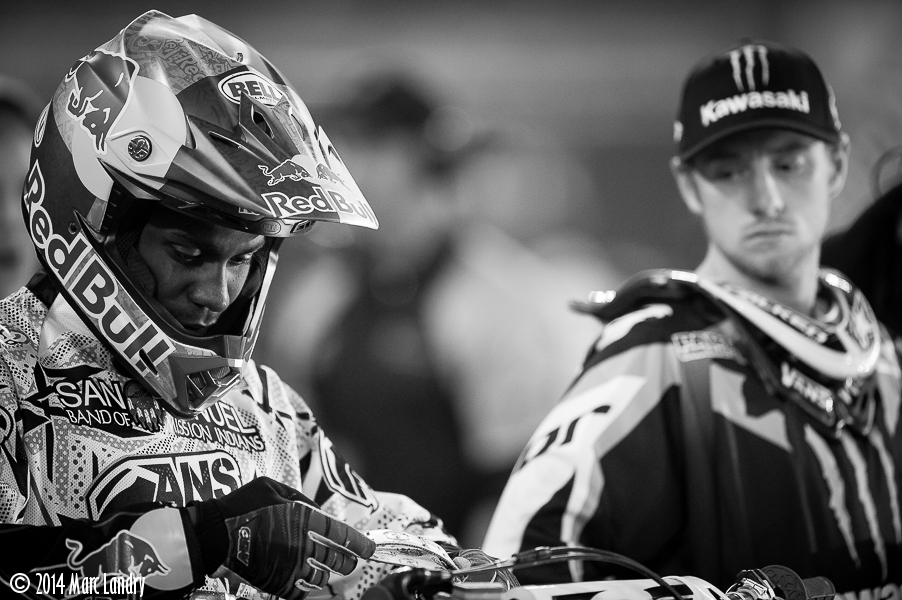 The smoke-show from the opening ceremonies really makes it impossible to get a clean shot afterward. My ISOs had been reasonable all night but I started to push the limits after the fireworks. For the 1st, 2nd motos and the main I stuck to locations I had liked in practice. The air cleared a bit as the night went on and I was pretty happy with what I was able to capture. I'm often asked if the D3 really is "that" good, can you really use an image shot at ISO 6400? Well, the image bellow of Ryan Villopoto in the berm was shot at 1/1000, f/2.8 at ISO 6400. I'm pretty happy with it. Noise or no noise, it's a shot that would not be possible for some. The racing was unreal, as it has been this entire season. Here are some highlights from the main event.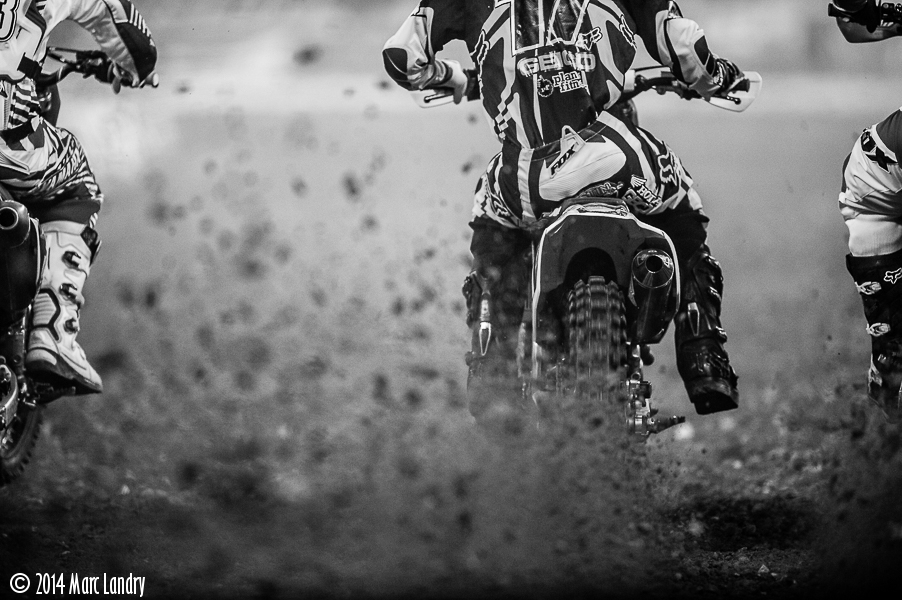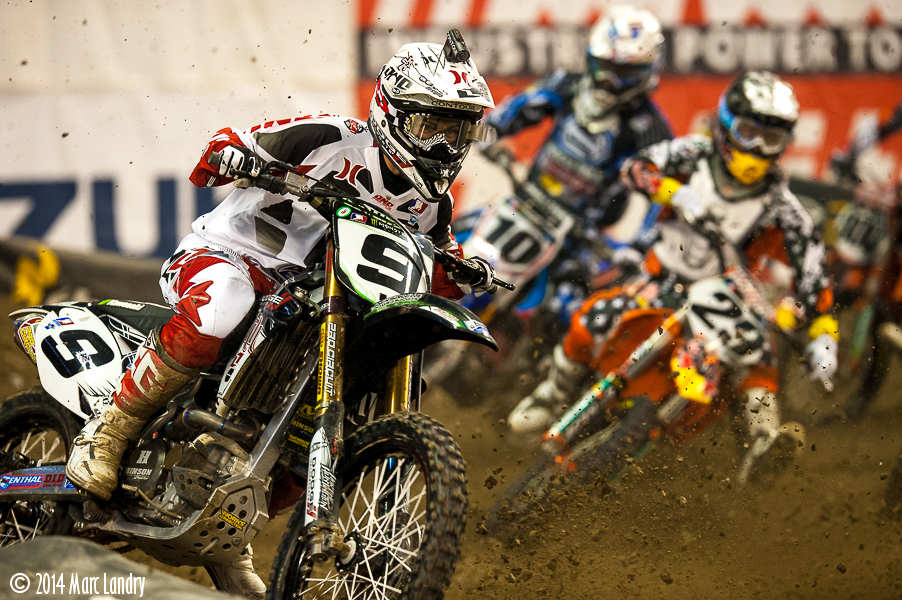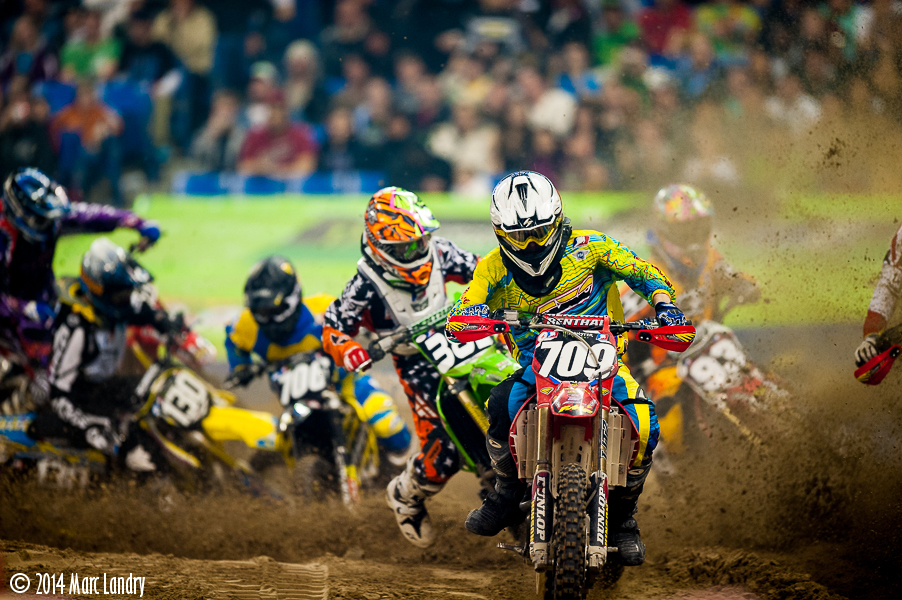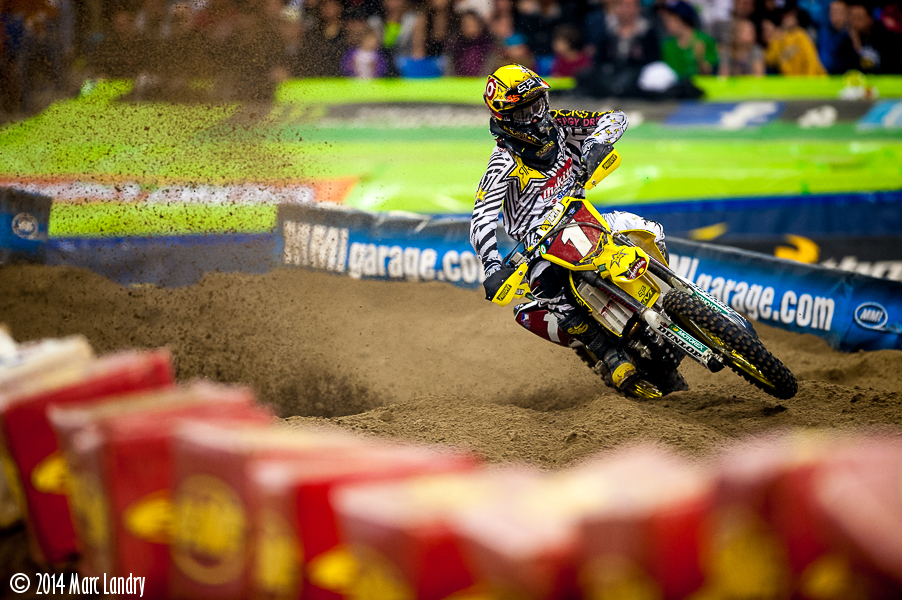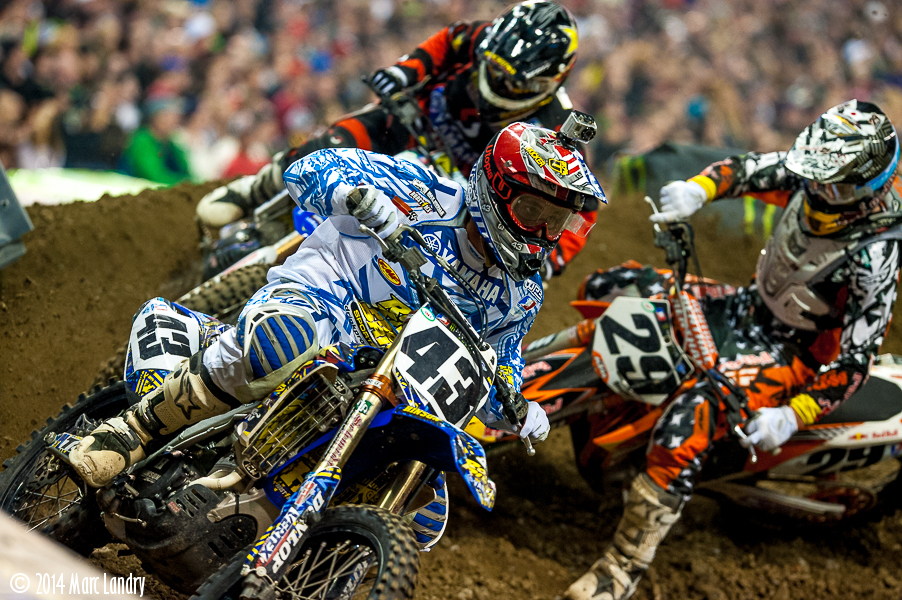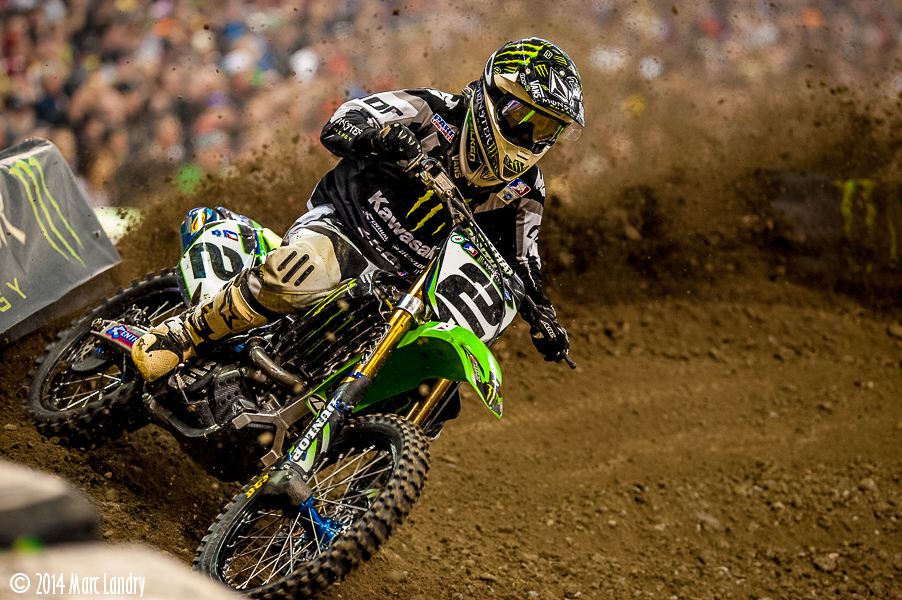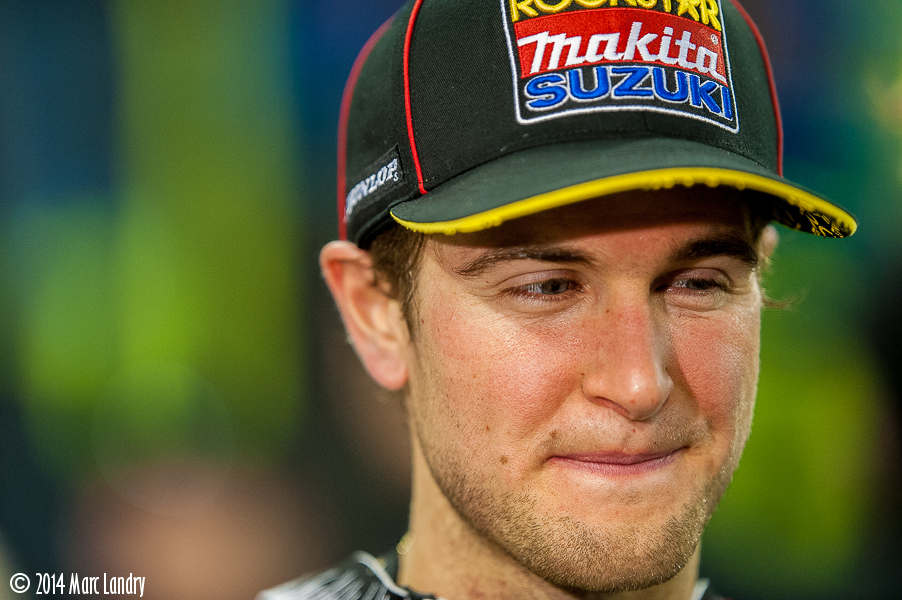 I had a blast shooting the race. I learned a lot but in the end was happy with the kit I chose to bring. I would say that 75% of my images were shot with the 400mm f/2.8. I'm sure I could have been successful with different focal length combinations, as other shooters were, but this worked for me. To see the rest of the shots, the really good ones, be sure to pick up the next issue of Racer X Illustrated.
Huge thanks to David, Andrew and Davey Racer X. You guys Rock! Also big shout out to Denny at Feld Motor Sports, Gauldy at MPX and Jeffrey at Nikon Canada.