Photo Report From CMRC Pro National MX9 in Walton
This weekend I covered my last outdoor CMRC Monster Energy Motocross Nationals race in 2011. I will be covering the Montreal Supercross for them in October but the outdoor season is now behind me. It has been an incredible ride this year and I met some great people along the way. The new friends and colleagues I have made is what I will take away from this season. I learned a few new tricks behind the lens but the people are what make the series for me. That is and will always be the story I hope to tell through my images.
I have been looking forward to the Walton stop all year. It's the crown jewel of the series and one of my favorite tracks to shoot. The weather was beautiful all week for the amateurs but it quickly turned for the pro races this weekend. The forecast was all over the map but showed rain in one form or another for either day. I wanted to kill it at this race for CMRC and the Lee family but knew a soaker would end those dreams for me.  I brought my full studio kit, remote cameras and all the other goodies to capture something epic.  I remained hopeful but the forecast was ominous.  It just wasn't in the cards.  No one expected the violent weather that came through. I am disappointed that I didn't have a bluebird day to record this race, but after reading reports of the devastation in nearby Goderich, I am thankful to have got out unharmed.
I was also excited for this race as I would finally get to see the new issue of MXP.  My image of Topher Ingalls from Gopher Dunes was selected for the cover and I had only caught a glimpse of it during the planning stages.  I was stoked for Topher and the team at Gopher Dunes.  They are a good bunch of guys and deserve it.  Topher was kind enough to sign a copy for me but it unfortunately got damaged in the storm.  Hopefully I will be able to get another one.  Be sure to grab a copy at you favorite newsstand.  Here is a shot of the final cover.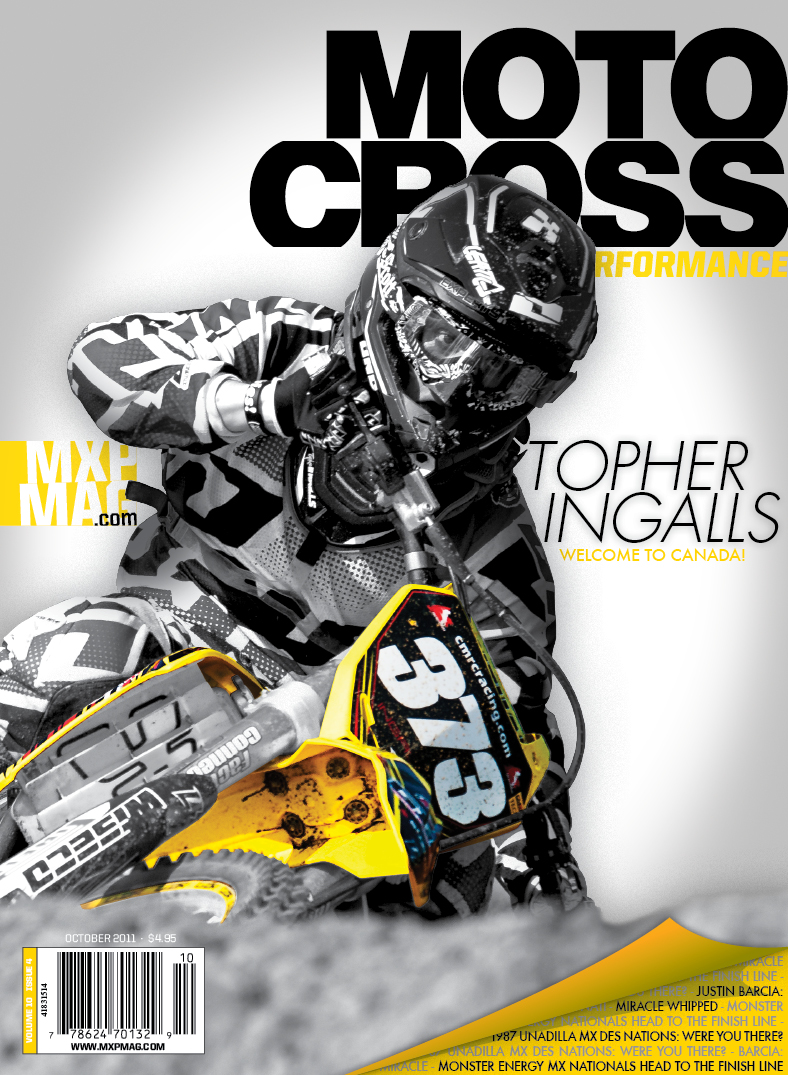 I left Toronto early on Saturday morning and made my way to Walton. It's a nice drive and it took me under 2hrs from the west end of the city. The grounds were packed and it seemed like the week-long event was a success. I had been following the action on twitter all week with great play-by-play from @gauldy107 and @palmsmx.  I made my way through the pits, checking-in and grabbing some shots here and there. The pro pits were pretty quiet, but I managed to get a few images. By early afternoon we got our first taste of what was in store for us the following day: high winds and torrential downpours.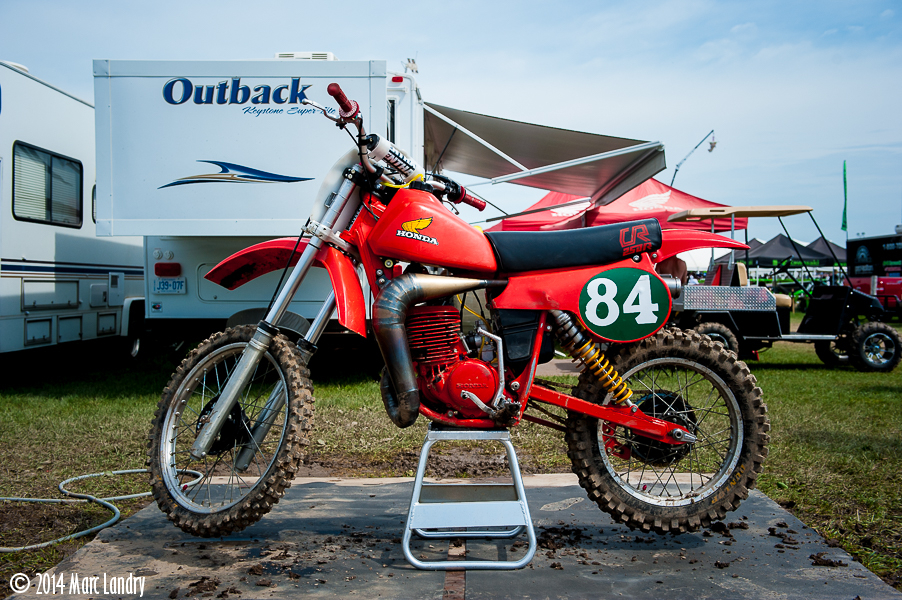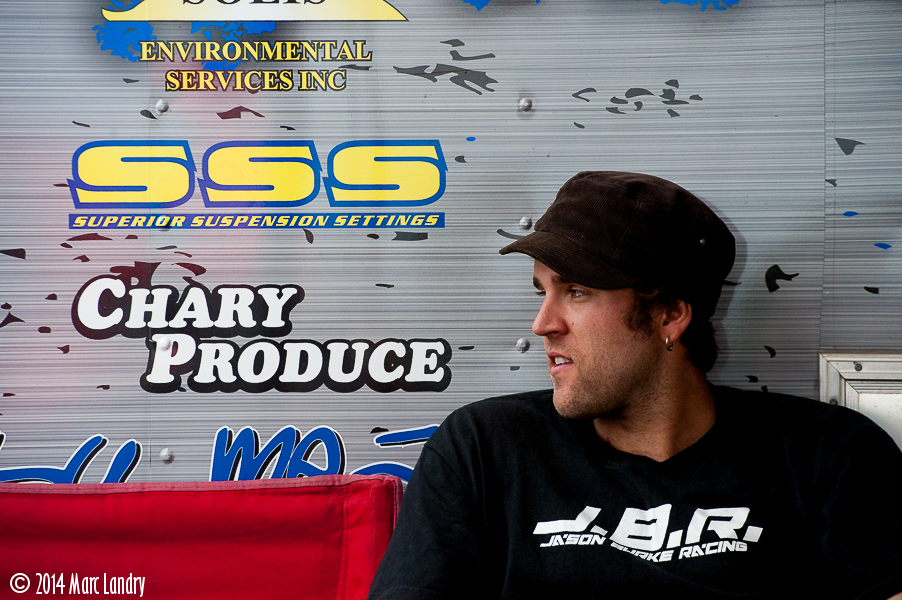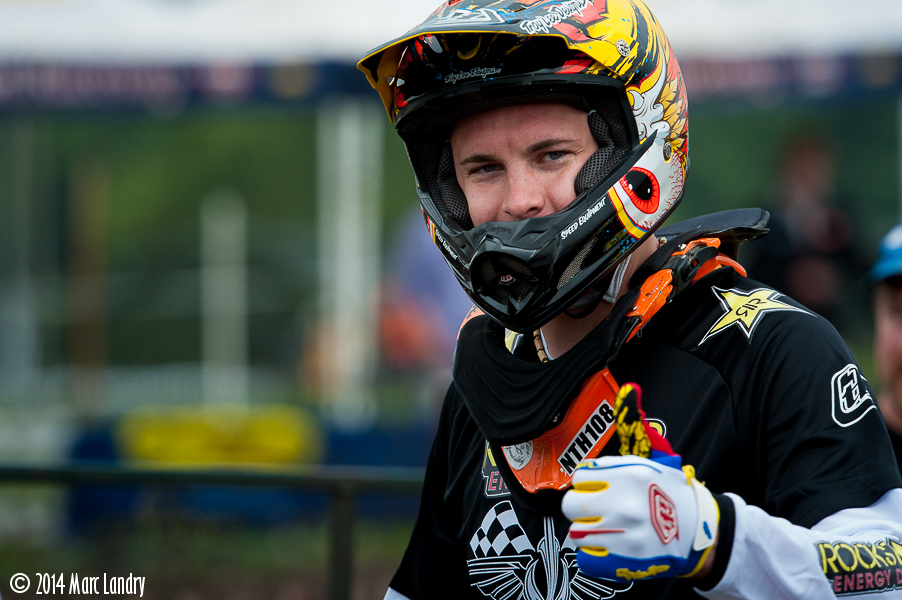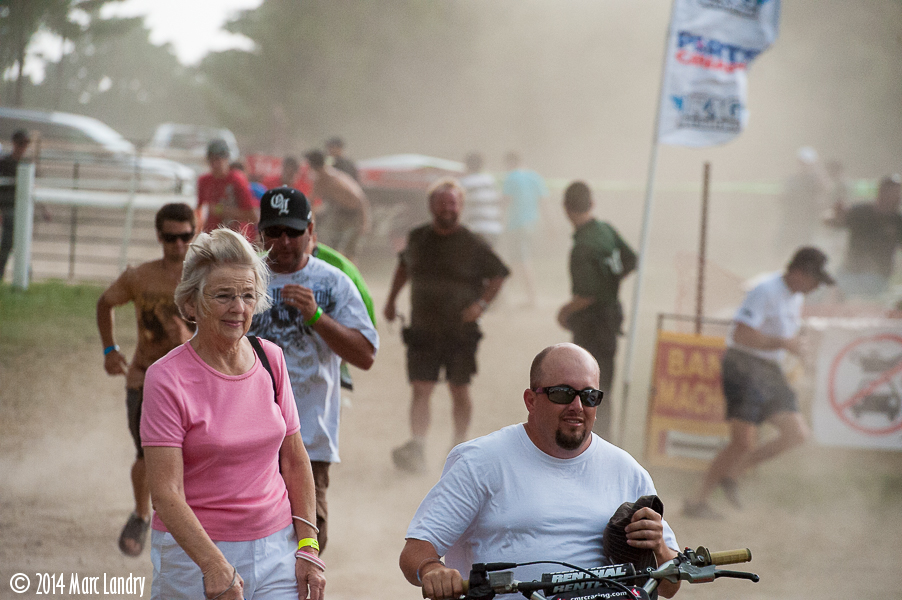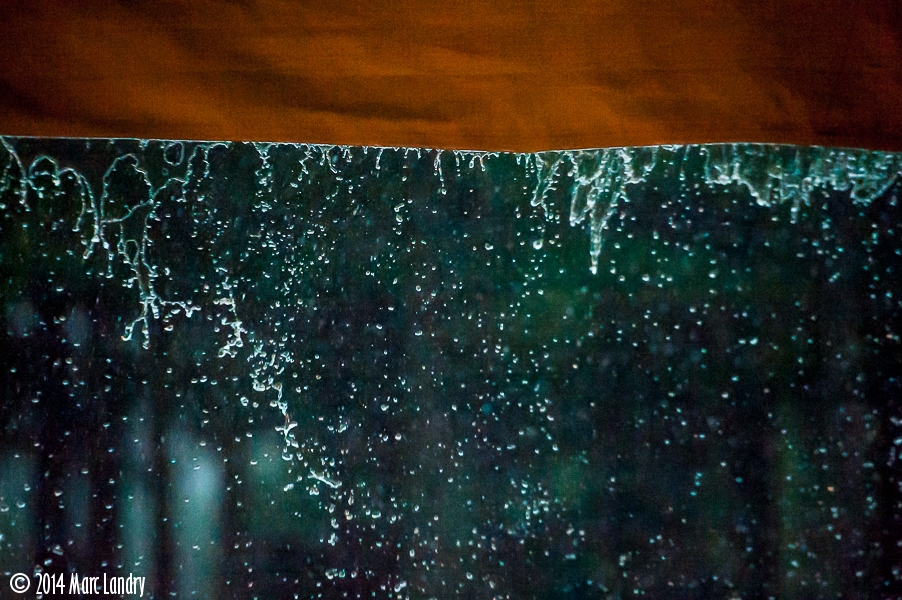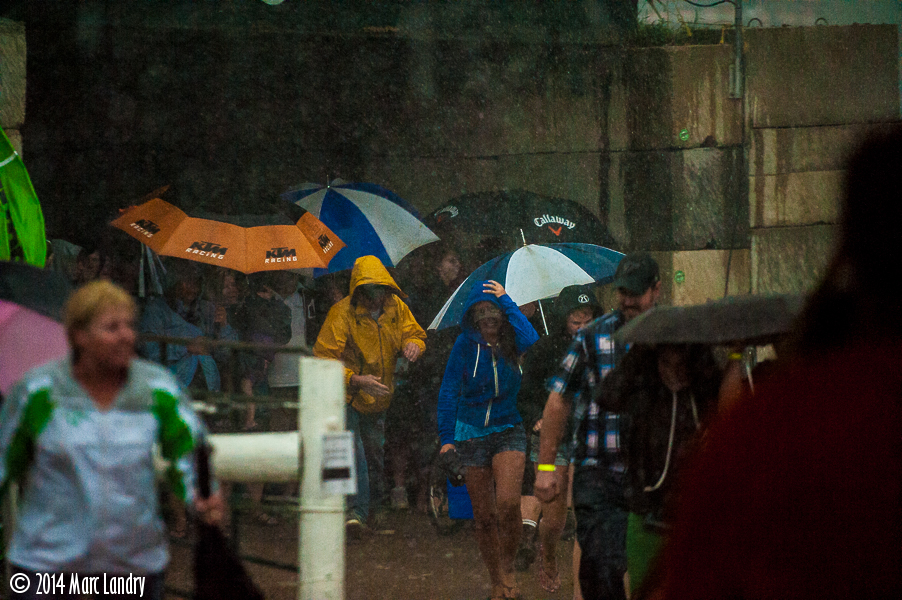 On Saturday night we stayed at the quaint Blyth Inn. The Inn has a terrific restaurant and I had a nice dinner with Mark, Jan, Charles, Frankie, Andre Laurin and friends. A good time was had by all. I met Stally in the lobby at 6:00 AM the following morning and we headed over to Walton. Thank god for the Tim Horton's on site. The rain diminished overnight and I really hoped it would stay clear of the track for race day. The track was still wet from the previous day's rain however and morning practice was cancelled. The rain held off for most of the morning but it came in waves throughout the day, seemingly timed with motos. Each wave was worse than the previous.  Shooting conditions were next to impossible and were it not for the fact that it was the final race, I think I would have packed it in. I have rain covers for my gear but even they can't keep this amount of moisture and humidity out of the cameras. My cameras eventually failed, just in time for the awards and, even as I type this, I haven't had a chance to see if they are working. I know I wasn't alone and that other videographers and photographers were in the same boat. But, when I look at what happened in Goderich, it puts it all into perspective. I think we were very lucky and that we were on the edge of what could have really been a disaster. Here are a few of the moments I managed to capture.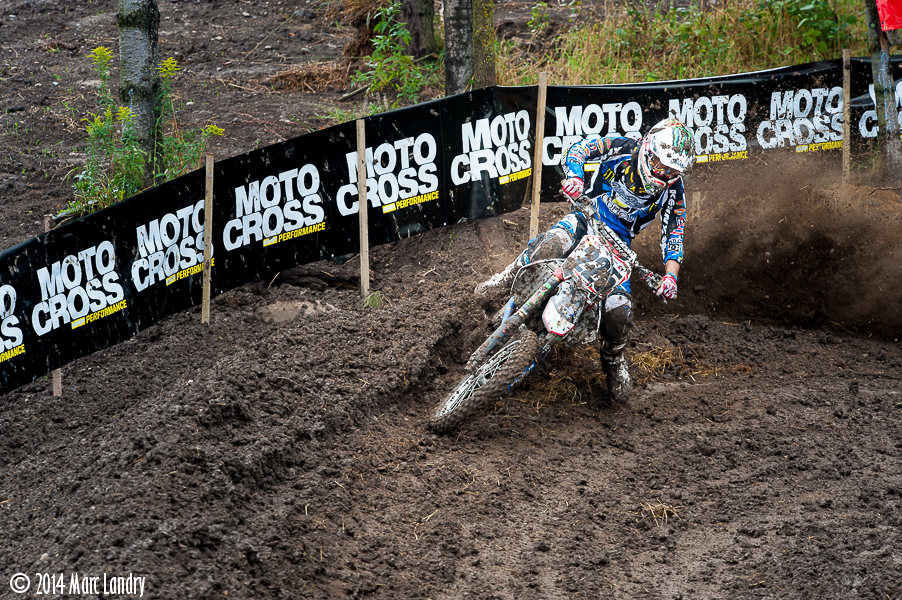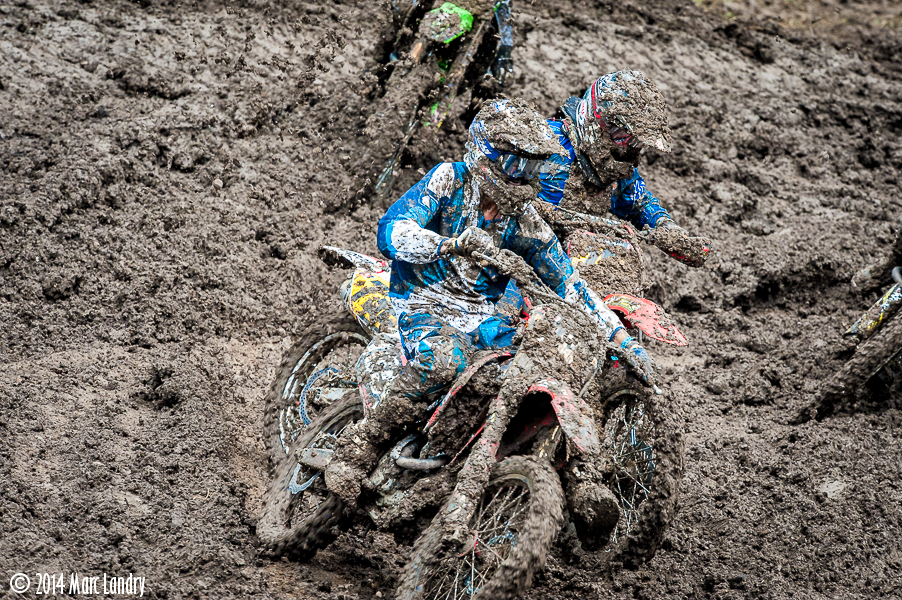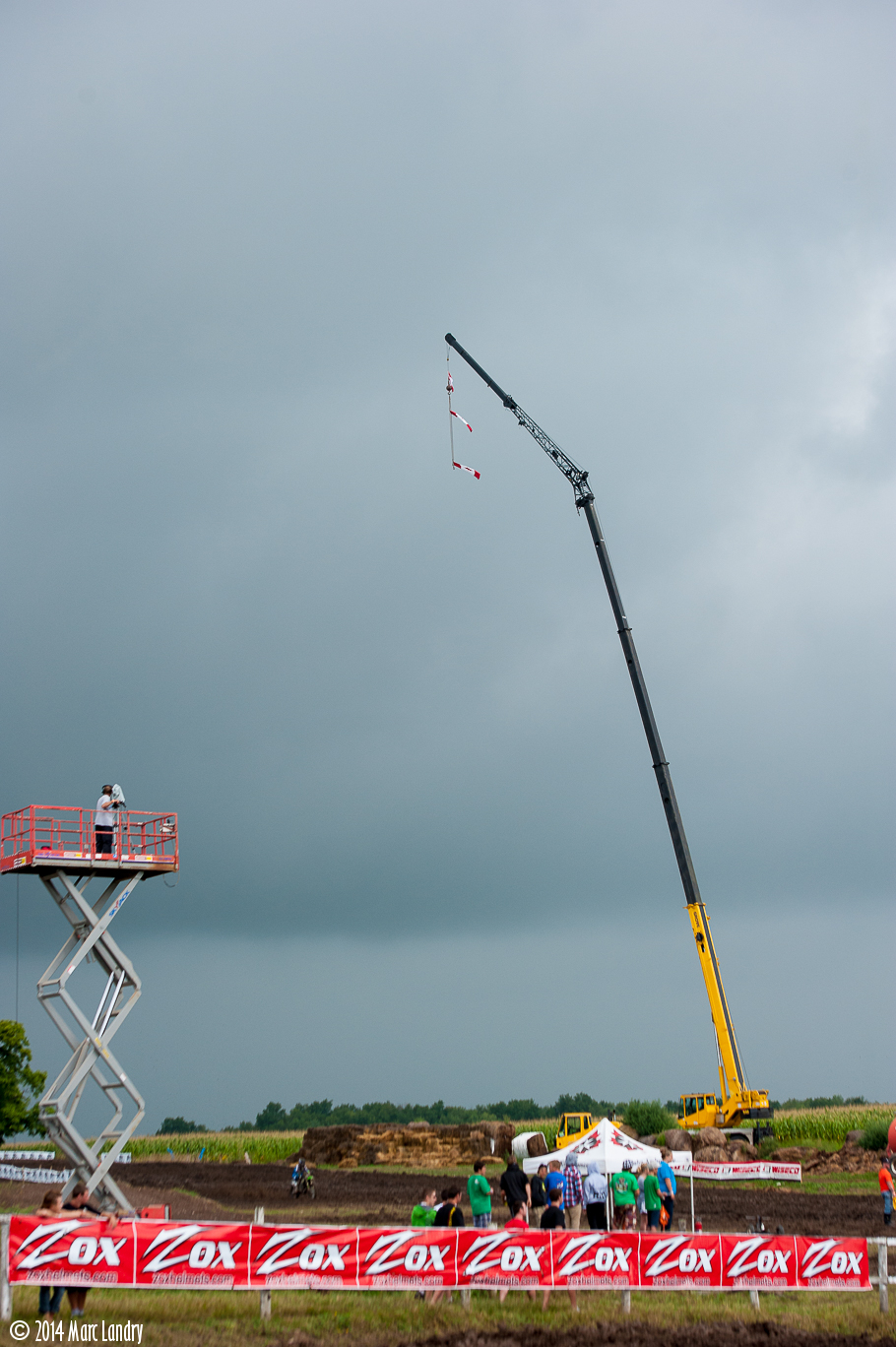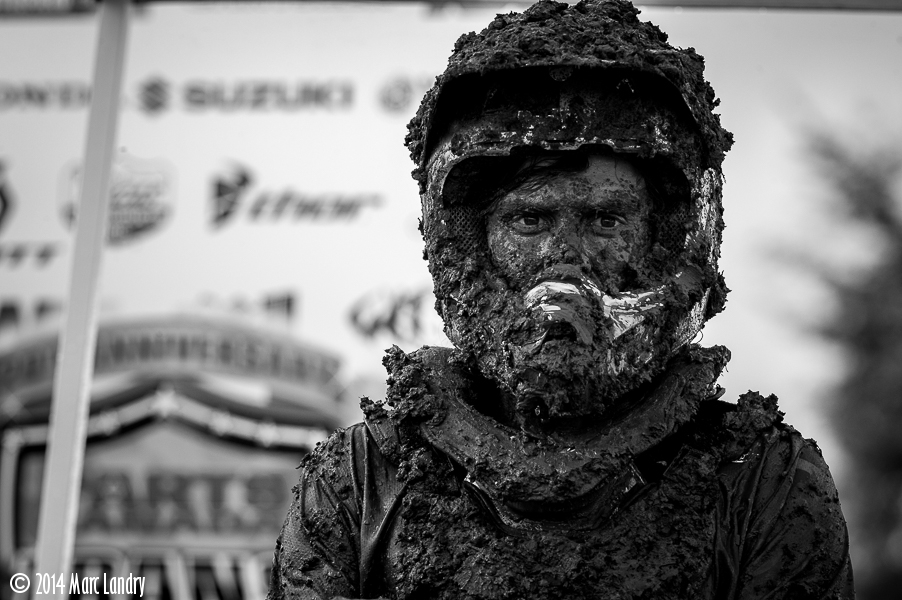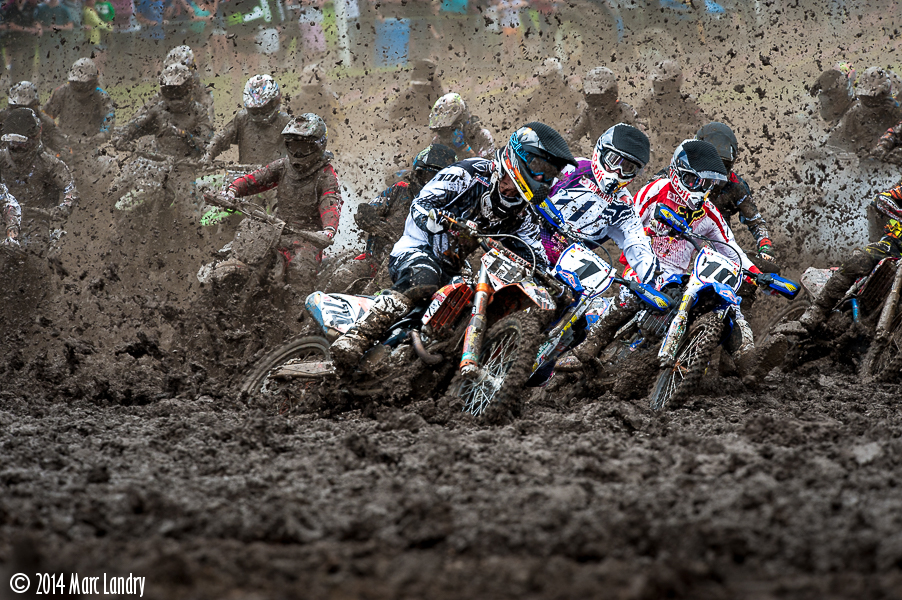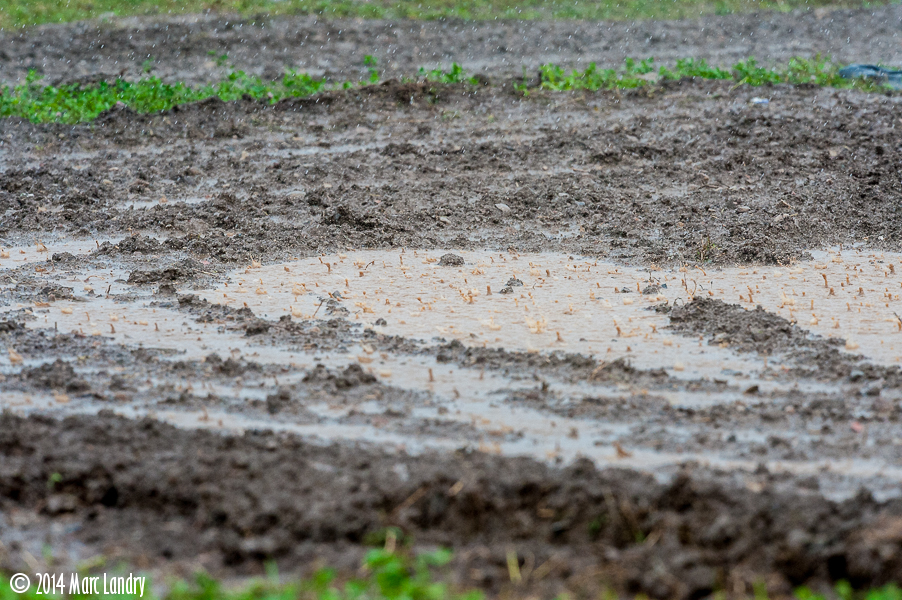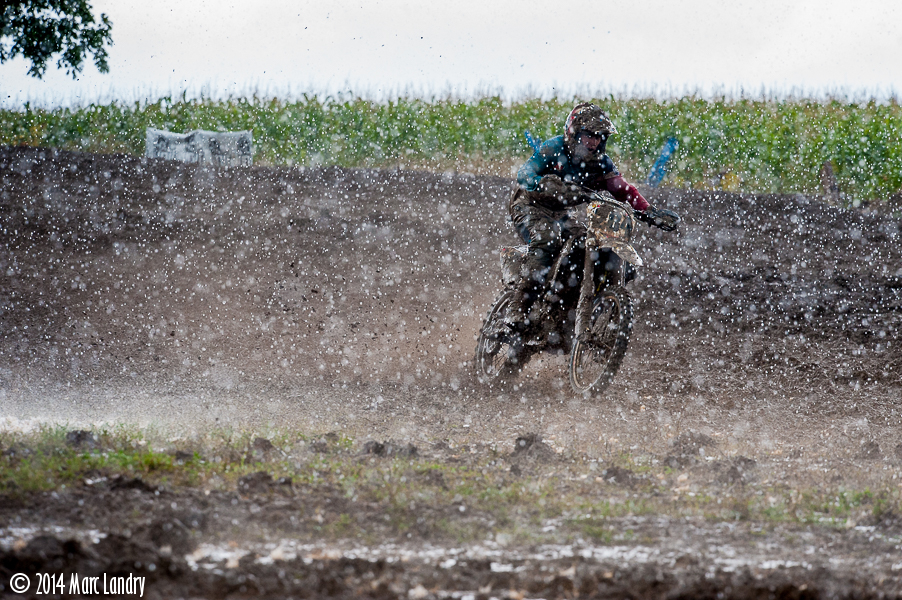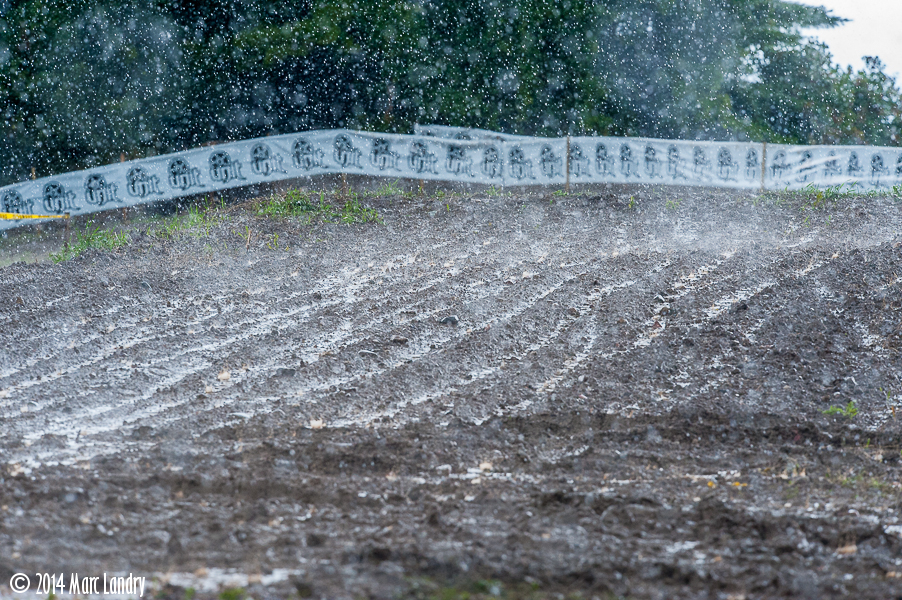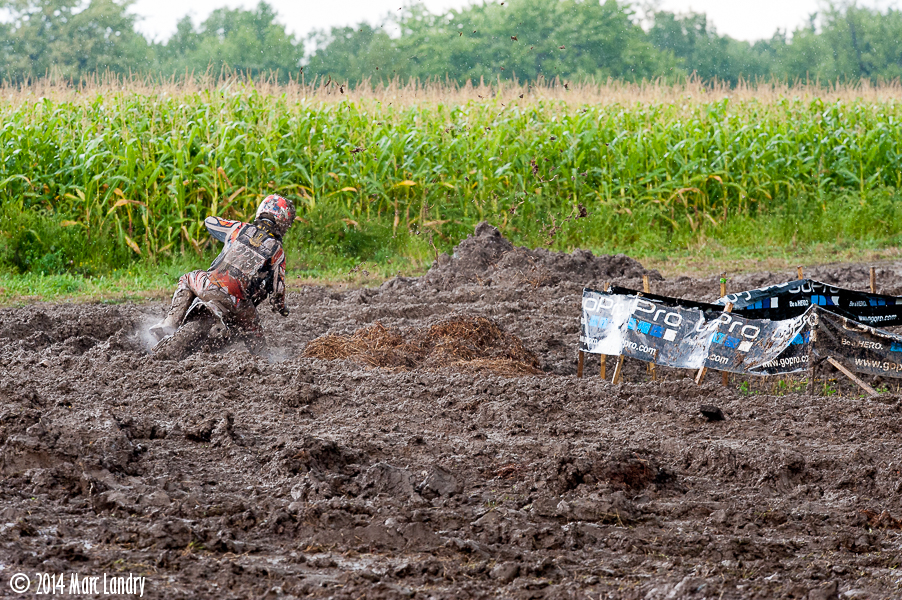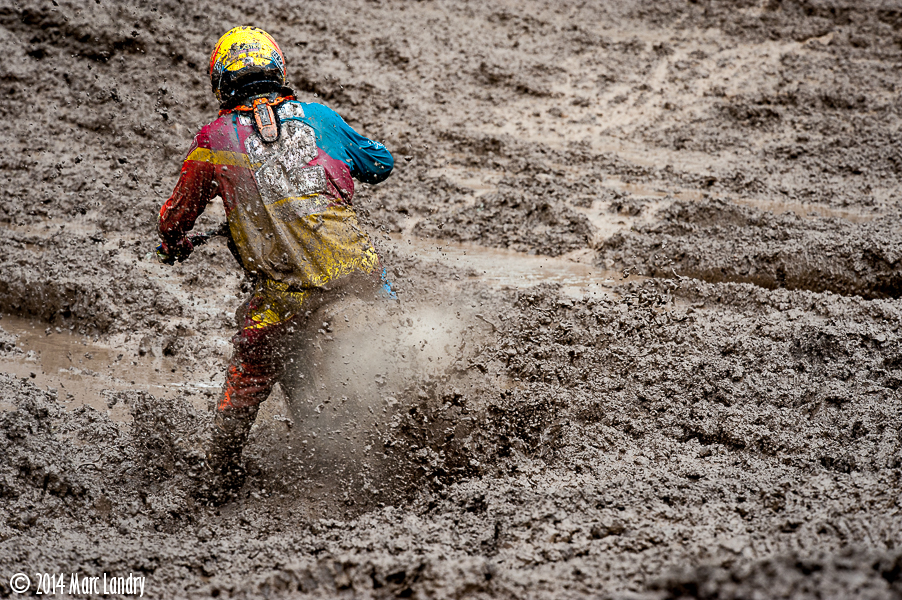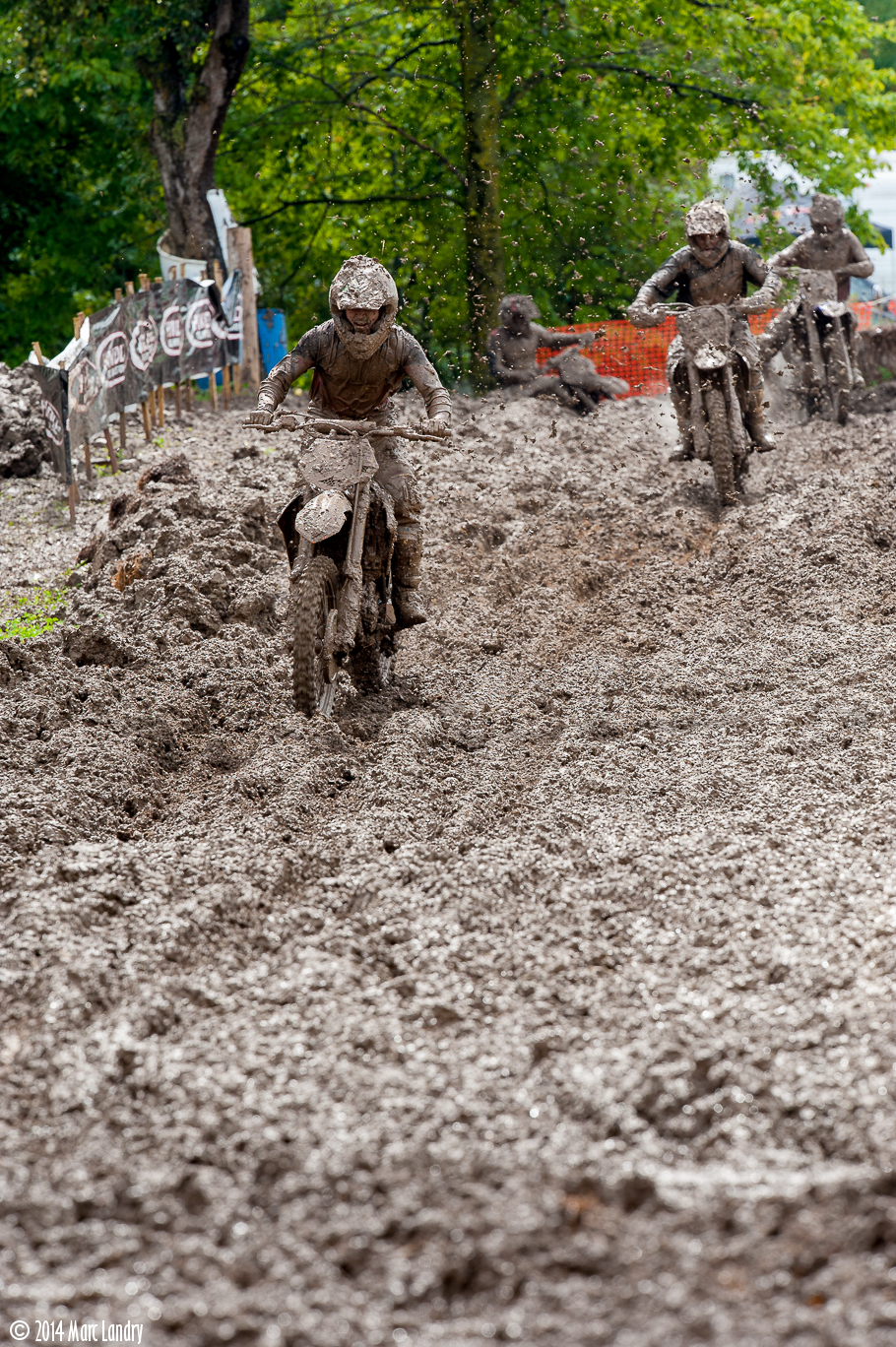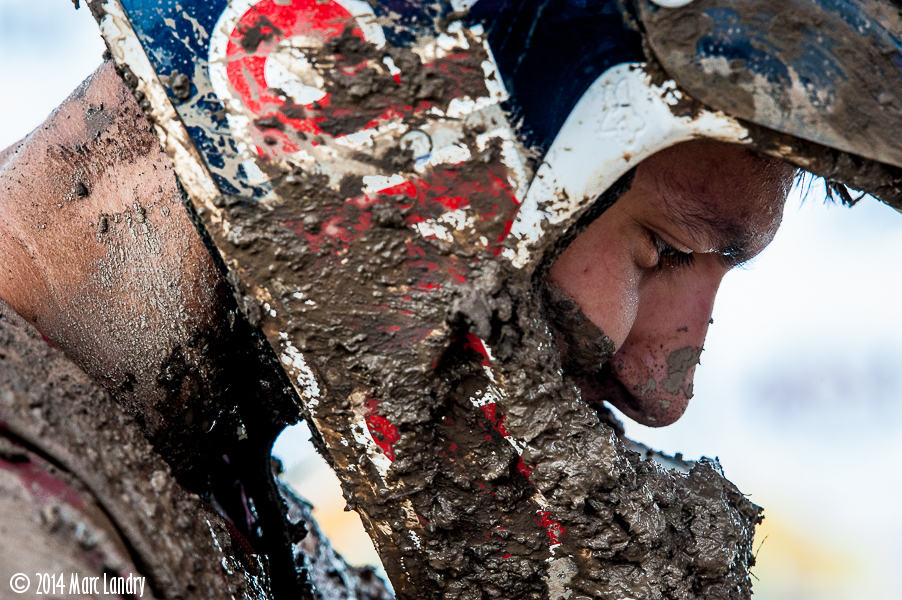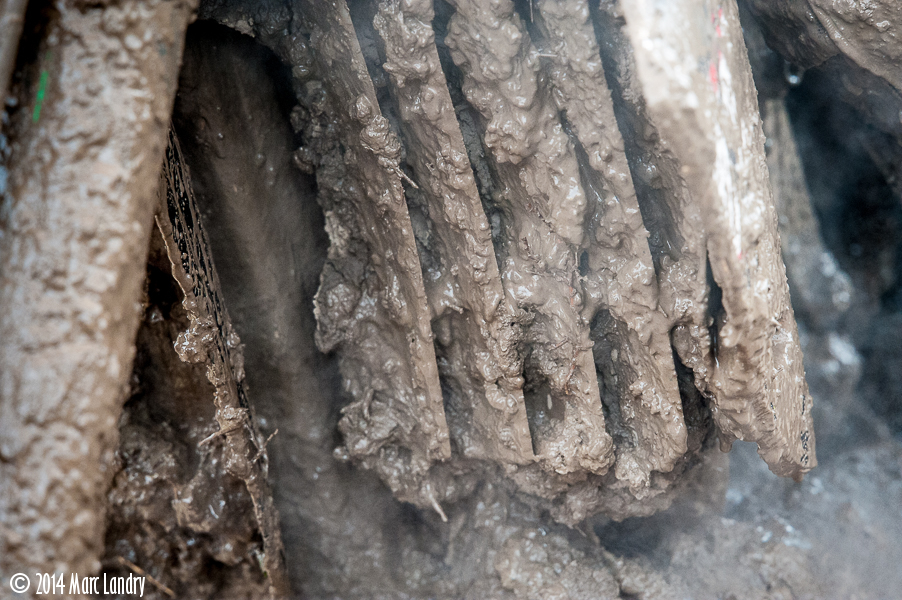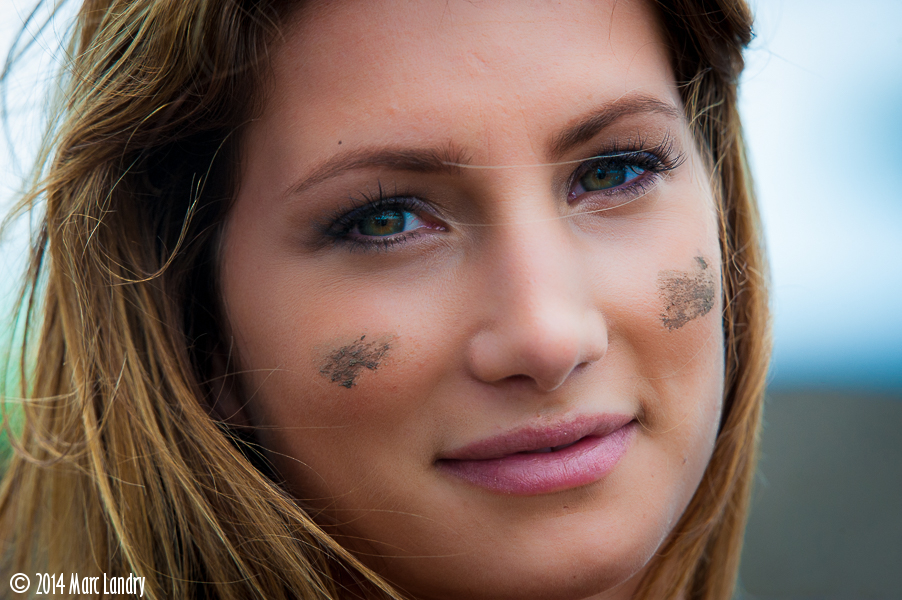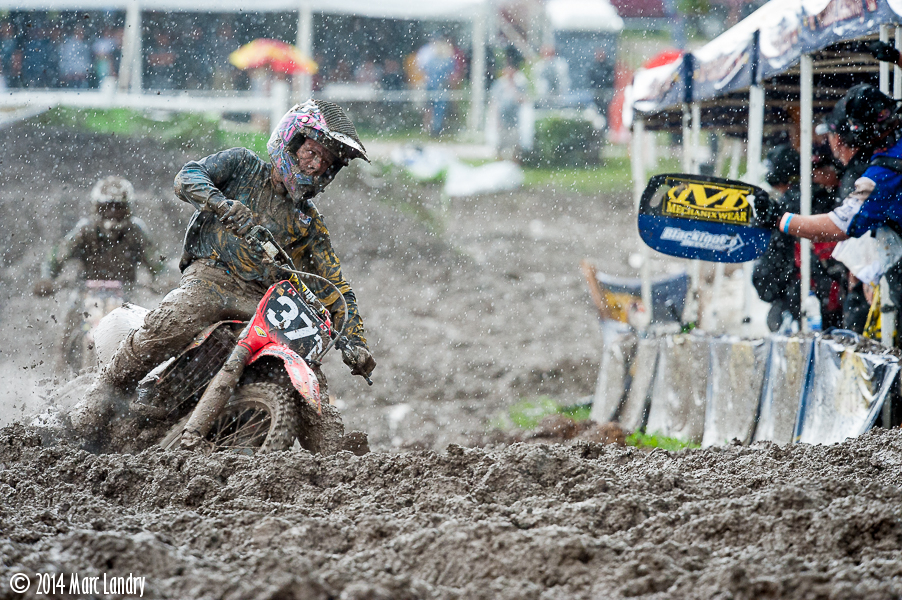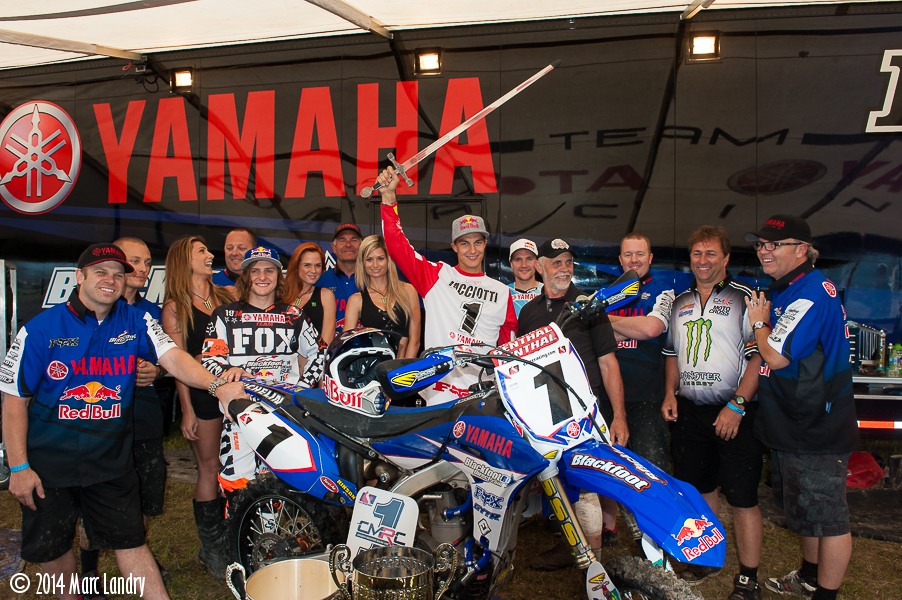 Big thanks to the Lee Family, CMRC, and Monster Energy or your hark work. Big props to all the riders and staff who worked through these extraordinary circumstances.