Photo Report from Round 9 of the Monster Energy MX Nationals at Walton
The fat lady has sung and another incredible year of racing the Canadian motocross circuit has come to an end.   This truly national race series, which kicked off in Nanaimo, BC, wrapped up this week with its ninth and final stop at Walton Raceway.  The track, located just a few hours north-west of Toronto, is so synonymous with the sport that it is renamed "Motocross Town" during the now famous week of racing there for the Parts Canada TransCan.  The end of this epic week of amateur racing, where titles are won and lost, is the Monster Energy MX Pro Nationals.  I have shot this event for a few years now and it's one of my favourite to capture.  This track has natural valleys, banks and a unique photographic quality that always gets me stoked to shoot.  Temperatures were perfect and everyone was happy that the fire and brimstone conditions that plagued last year's race had not returned. This race is a legend, must attend, party that sends off the series with a bang.
I set my alarm for O'Dark:30 and rolled west for Walton at 5am.  I am NOT a morning person but early mornings are part of the job if you want to be a photographer.   It's a common misconception that a killer shot is a lucky grab and while that is sometimes the case, I am a believer in the old adage "Luck is what happens when preparation meets opportunity"
I often find myself, with a really big coffee in hand, cruising the countryside making my way to a shoot for first light.  During this time spent on the road I have seen some of the most beautiful imagery.  So stunning at times, that I have to refrain from pulling over to record it.  I'm a photographer and seeing light is how I see the world.  It's not the sort of thing you can turn off.  Understanding light and how it affects a subject is a lifelong journey I am very happy to have embarked on.  The trip to Walton takes one through some of the most beautiful vistas in the country and, having made good time so far, I allowed myself one quick stop to capture this early morning light breaking over a misty Ontario farm.  I literally just pulled over and cranked out a 9 image bracket, sans tripod, trigger or remote.  This was shot handheld with the car still running and I was in and out in 2 minutes.  It's not a masterpiece but it's one of the many gems I see in my pre-dawn travels and thought I would share it with you.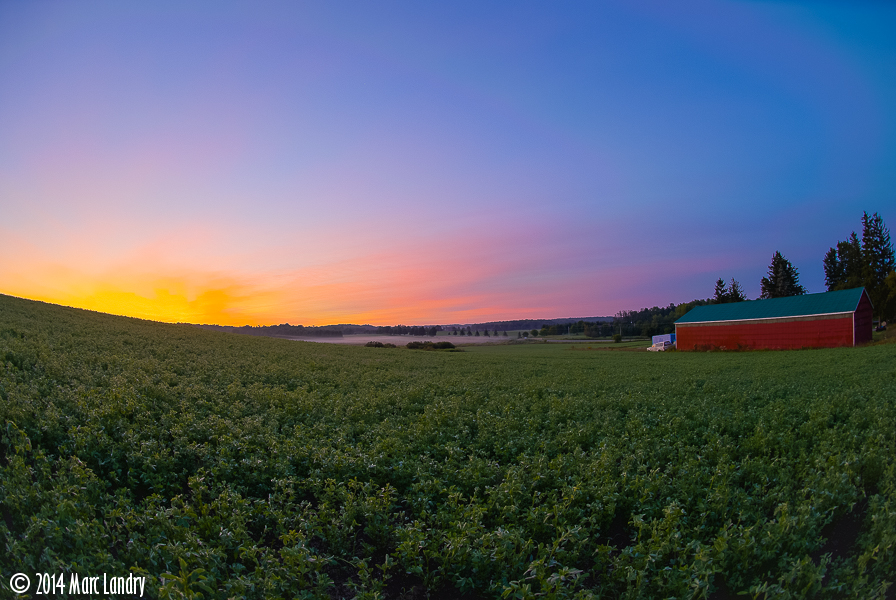 I'm always stoked to cover these races but when it's oppressively hot, pouring, puking or overcast it does sort of take the wind out of my sails.  I always manage to pull it off, that's my job, but I hate leaving knowing what could have been.   For this race it was the perfect storm to get me pumped: a killer crowd, an amazing track and an interesting photo-journalistic story to tell.  Thank you to the Lee family for the hospitality.
It's been an incredible year covering this series once again and I am really looking forward to some cool feature shoots this fall.   Thanks to all the riders and organizers.  See you all at the Montreal Supercross.  I'm determined to actually make that place look good.
Here are a few of my images from the great day of racing at Walton.