Photo Report From Second Annual East Coast Open at Blue Mountain Resort
This past weekend I was fortunate enough to be invited back to cover the second annual East Coast Open for Blue Mountain Resort and Sirbikealot Racing.  This event is the result of a terrific partnership between Blue and Sirbikealot that is elevating racing in Ontario and beyond.  I covered this event last year and knew there would be no question as to its ongoing success and growth.  This event was born from a genuine love for the sport of cycling and everyone who participated, on or off the bike, felt part of something bigger than just a race.  The event has a festival feel and has brought the cycling community together  like no other.  This year a kids' race, dual slalom and cross country events were added.  Blue is an incredible venue, but more importantly, it's a destination. People are excited to stay up there and be together for dinners and after-parties.  Out of all the events I have shot this summer (and there are many) I left this event with the most incredibly positive feeling.  Everyone involved did an amazing job.  This was one for the record books.
I arrived onsite Thursday afternoon.  I wanted to be on the DH course early for practice on Friday morning.  It was the only full day of practice and the best day lighting-wise so I wanted to ensure I got what I was after.  My plan was to shoot the finish line for finals, so covering the rest of the course on Friday was my priority.  Matt Konings, whom I shot with this winter in the park at a Blue, has built a private BMX park in his yard and I have been trying to get up to shoot with him all summer.  I took advantage of my time on Thursday evening for a quick shoot with him, Mike Dionne and Jeremy Joyce. I would normally write a separate blog entry for this but I simply didn't have time so am including a few shots here.  Thanks for the fun shoot guys.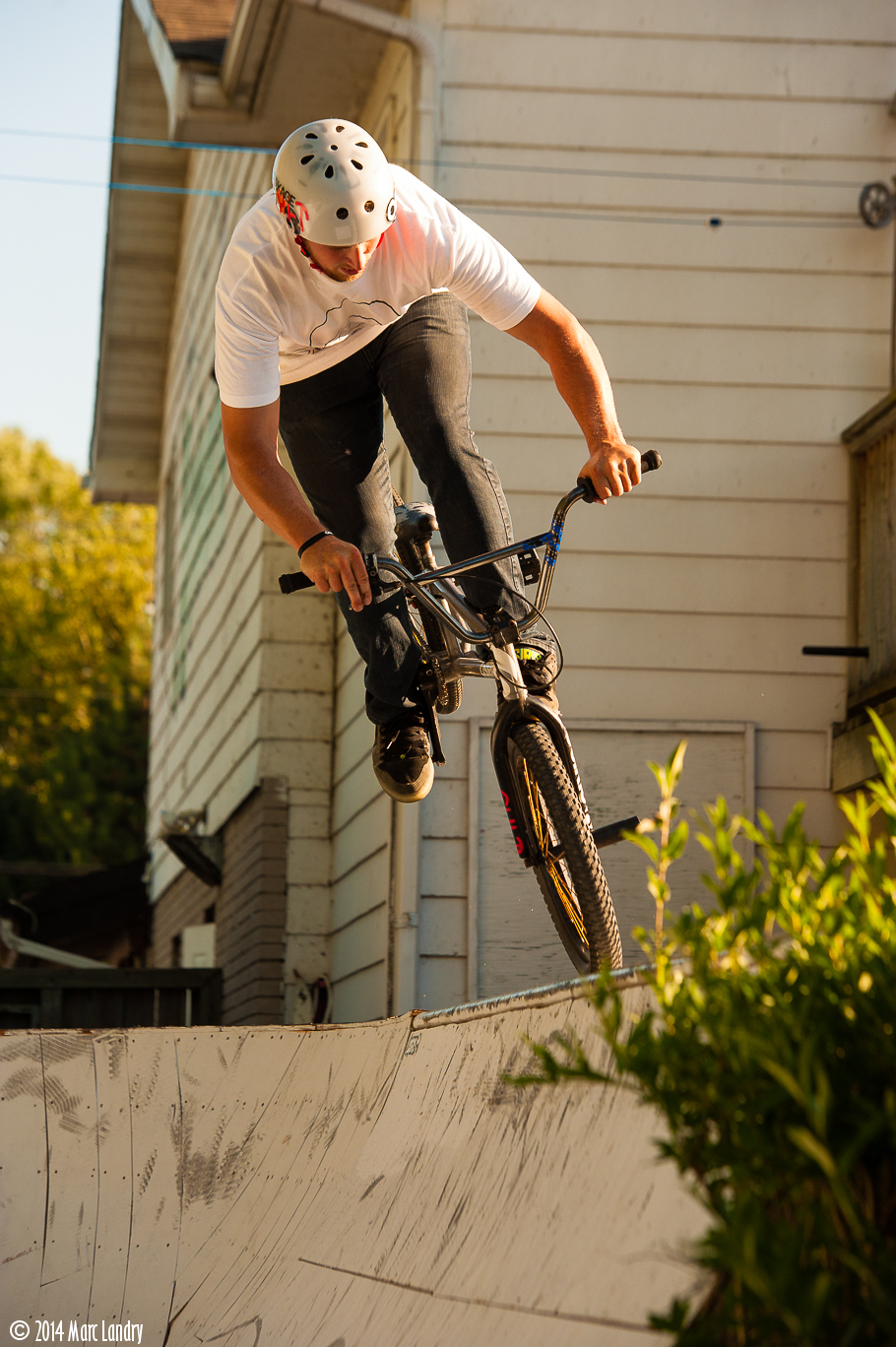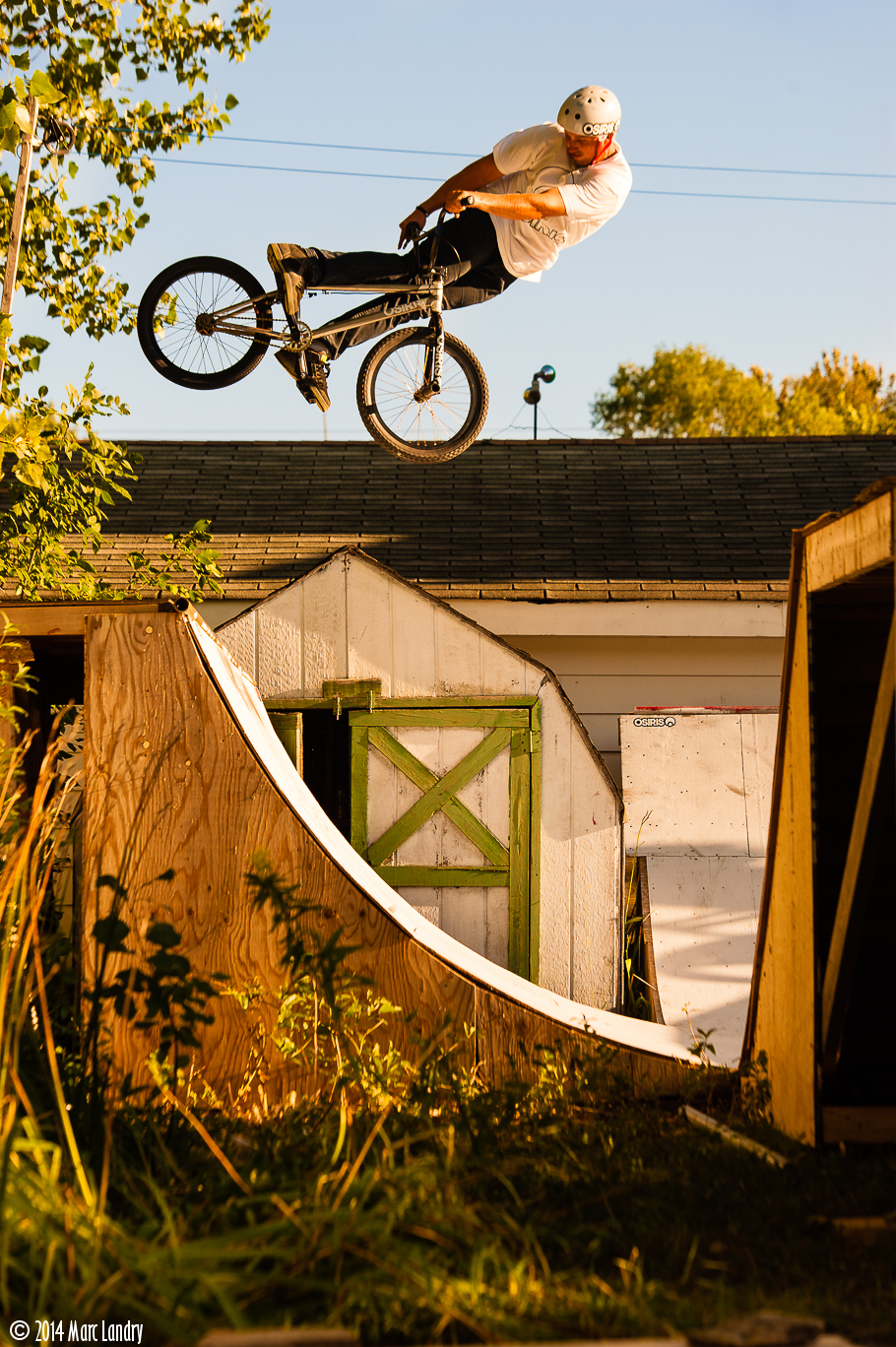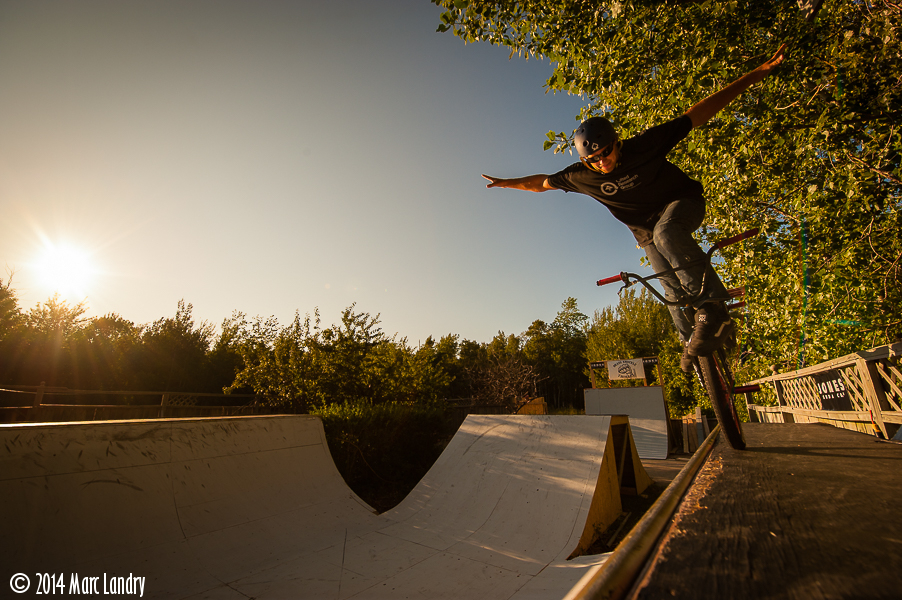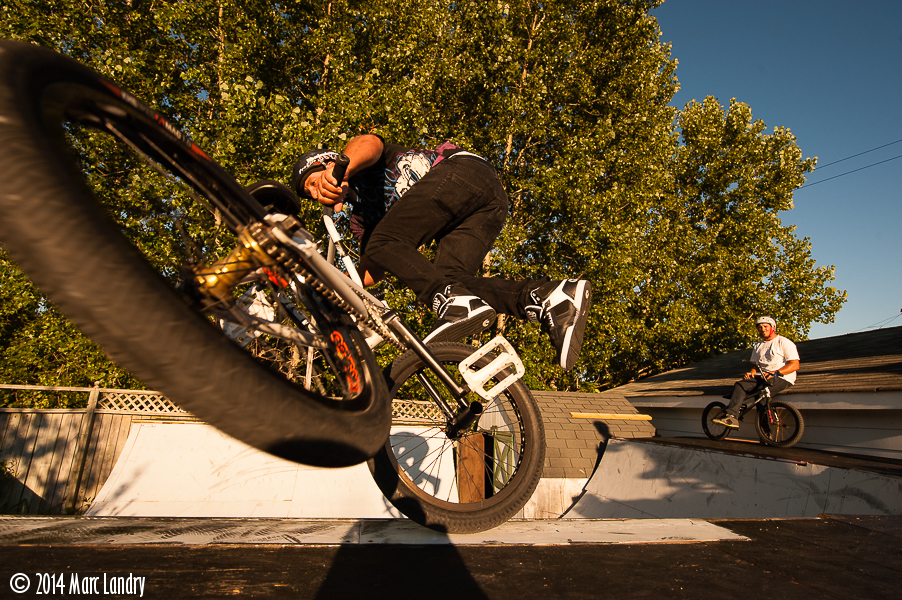 Friday morning I stopped by the registration area at the South base to grab a few media images with Lapierre Canada's Mike Garrigan.  Once I got what I needed, I made my way to the top of the downhill track and got set up to capture the first day of practice.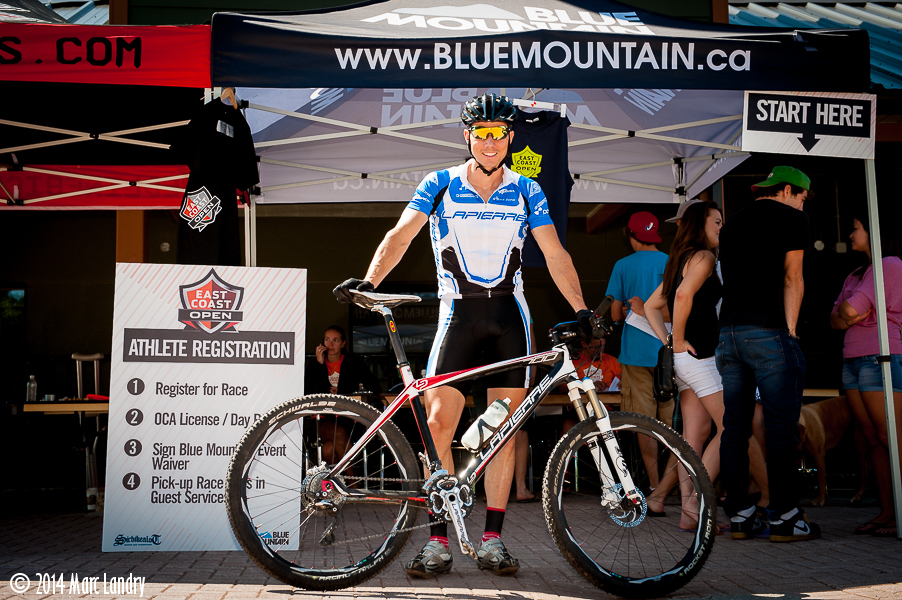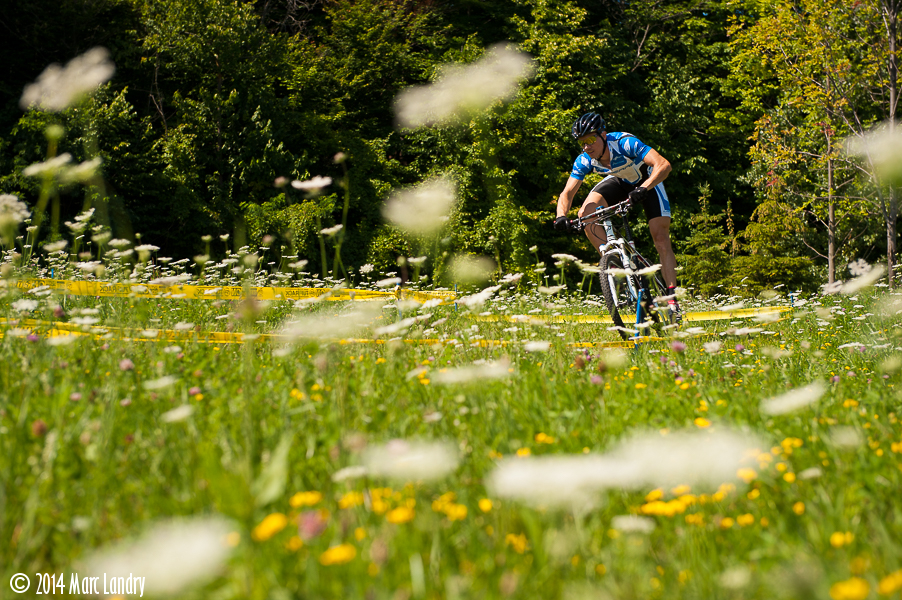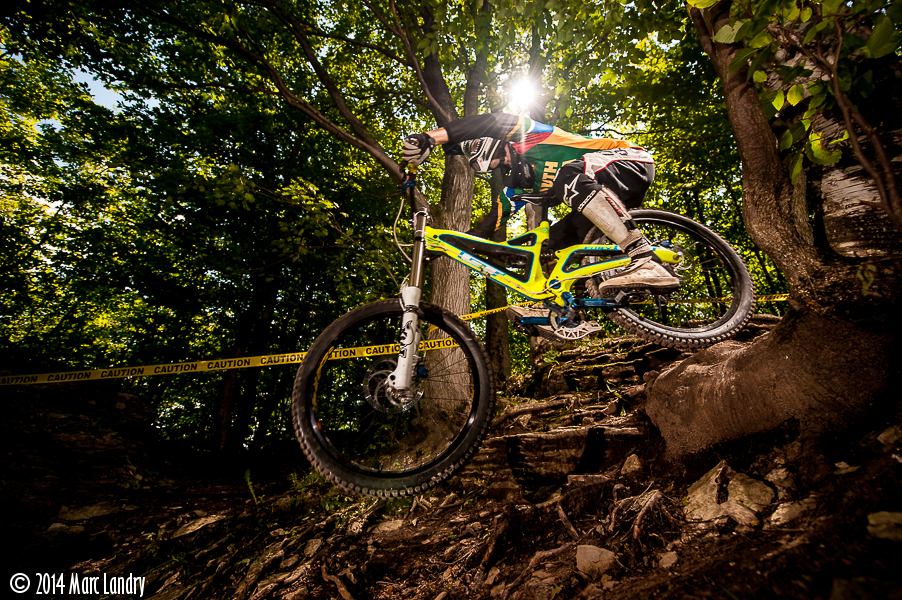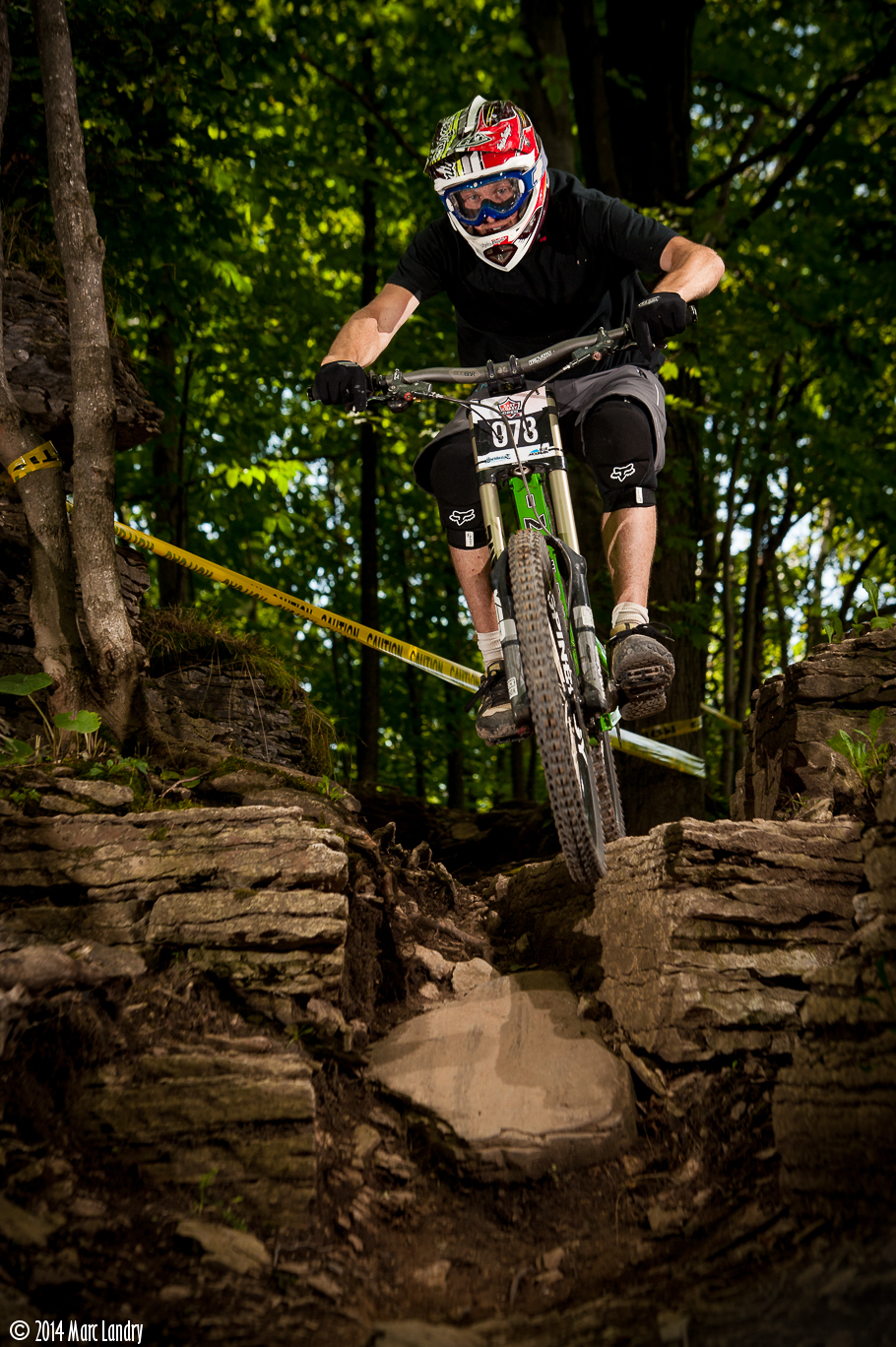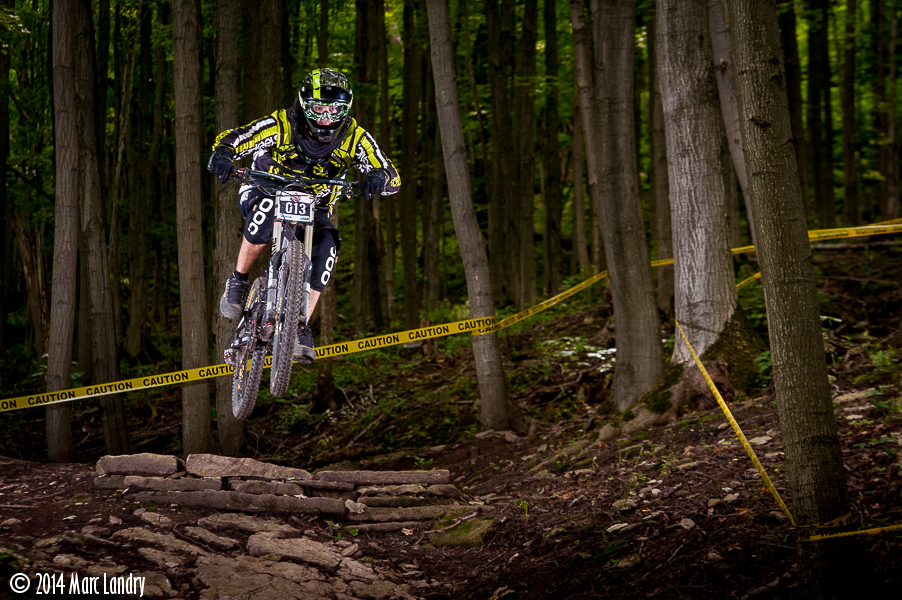 Friday evening I met up with Blue's videographer Brian Hunt for an interview about action sports photography which will be featured on Blacks' website in the near future.  I hope that first take worked out Brian!  I had a great dinner with the Sirbikealot crew, got my images downloaded and prepared to cover the XC races in the morning.  The cloud cover rolled in overnight and the remainder of the weekend remained fairly overcast.   The rain, which was forcasted, never came and I was happy to shoot in overcast conditions.  It's not ideal – but it's not rain!  Here are a few images from the inaugural XC race at the East Coast Open.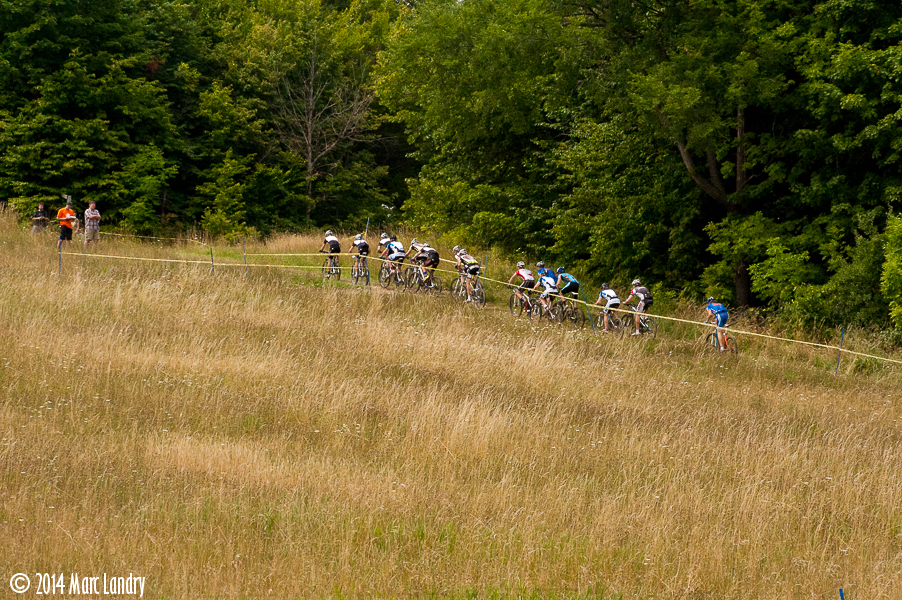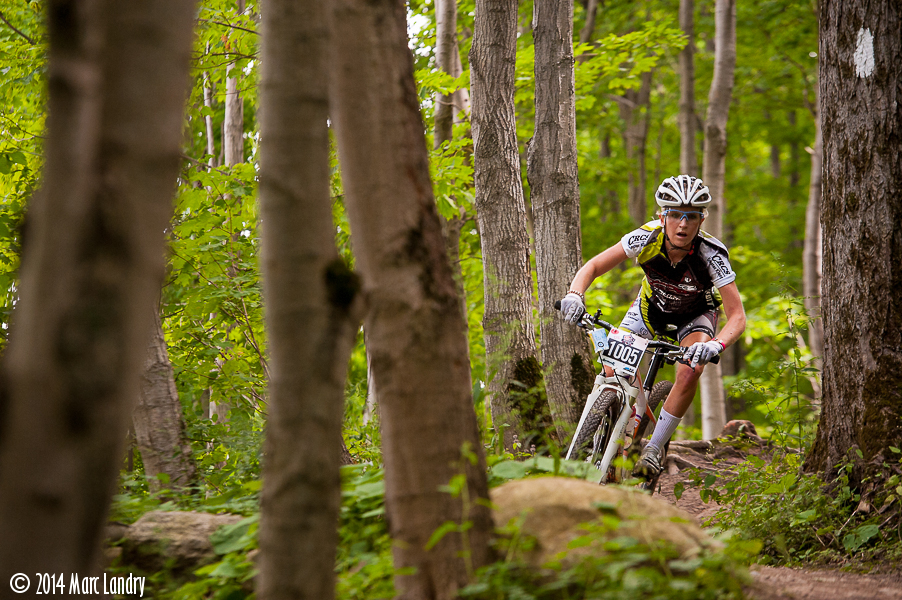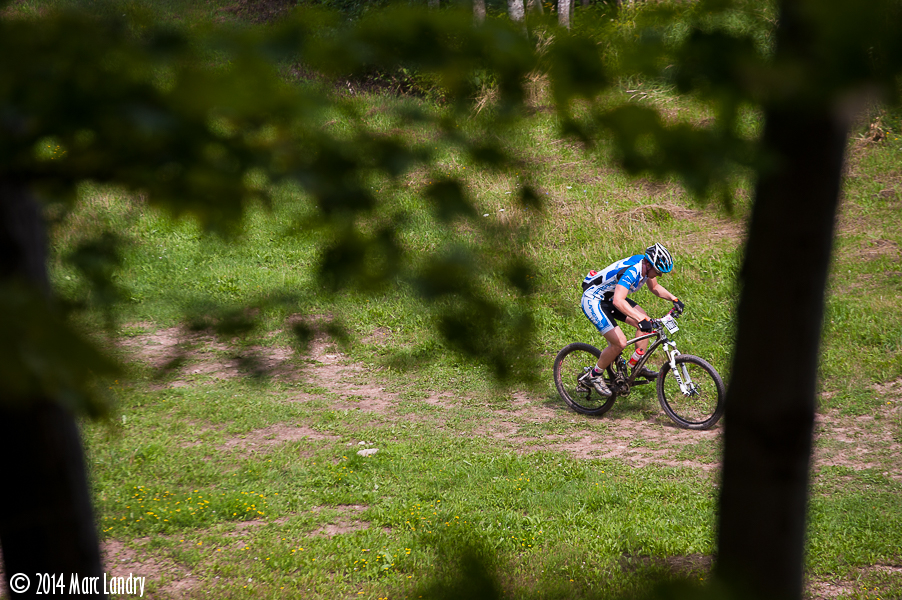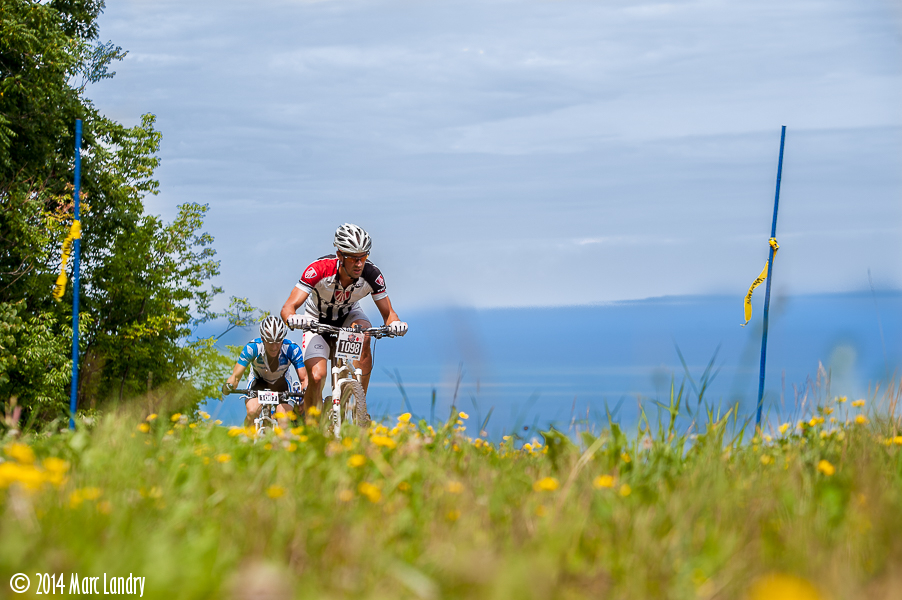 On Saturday, there were two more additions the East Coast Open event: a kids' race and dual slalom. This kids' race was awesome, maybe my favorite event!  I can't wait for my daughter to be big enough to participate in this!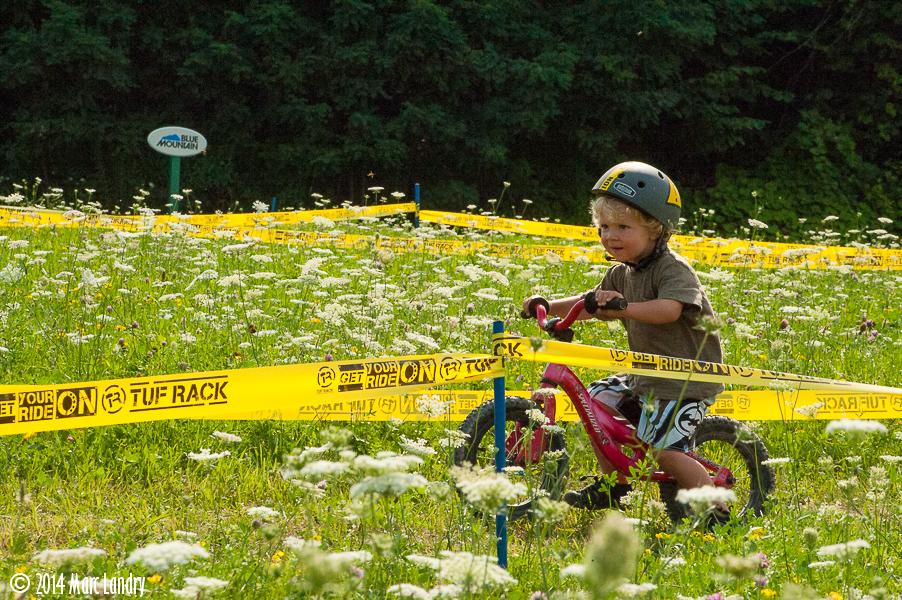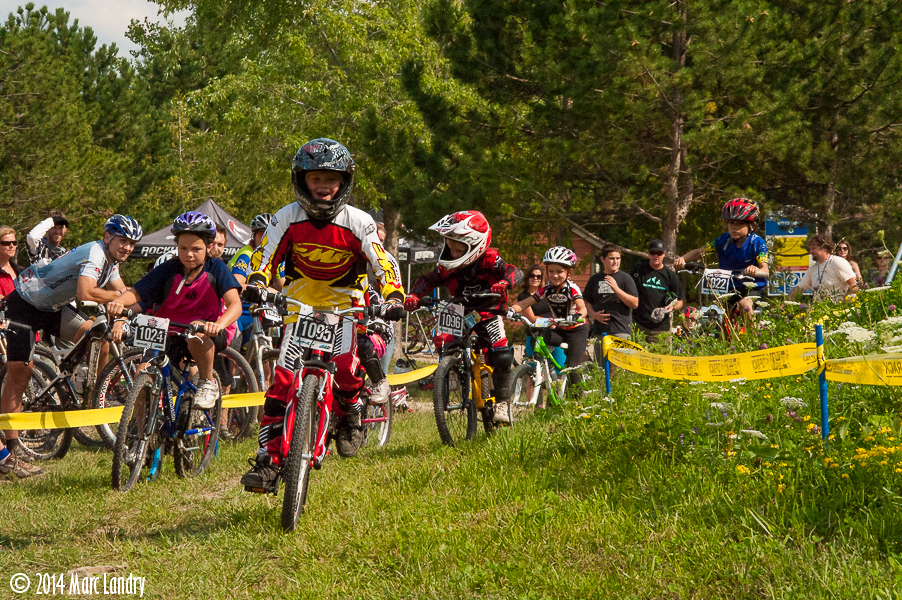 One of the most highly anticipated events was the dual slalom.  This is a throwback to a simpler time in cycling and personally, I am a much bigger fan of this format over the new four cross style.  I hope this event grows and a Sea Otter style track becomes a permanent addition to Blue's already impressive trail mix.  I really wanted to shoot the section of the dual that had parallel tracks but after taking a few test shots, I realized it wasn't going to do the course justice.  I got set up to shoot the final hip before the finish instead.  Once I chose my spot, I let Greg and Dak know this was the spot and asked if they could help with some signage.  Both the Sirbikealot and Blue team came through with flying colours and it didn't take long for the shot to take shape. There was enough ambient light that small strobes would not be able to overpower it and adequately freeze the action.   I knew it was time to bring out the big guns: my Elinchrom Ranger packs. Once again, the Blue staff stepped up and Pete and Dak helped me get my gear from my car to my new spot.  Dak even came and hammered in an umbrella for me when the rain started to fall.  I have to say that this sort of good-will was the story of the weekend.  Matt Zdriluk pushing Shane's bike up the hill for him, Rob Fraser lending Sid a set of tires and the cross country crowd coming together to overcome a bit of confusion on the course.  Best of all was Sam Measures watching my gear for me after I realized I was missing a tiny cable required to fire my rangers and had to rush back to my hotel room to get it.  I honestly can't say enough about how great the vibe was at this event. After the dual there was a movie premiere for 3 Minute Gaps at Jozo's.  I have been dying to see this movie but was so busy catching up with people that I only saw a few minutes of it, maybe 3

   It was a great night and just one more way the community came together.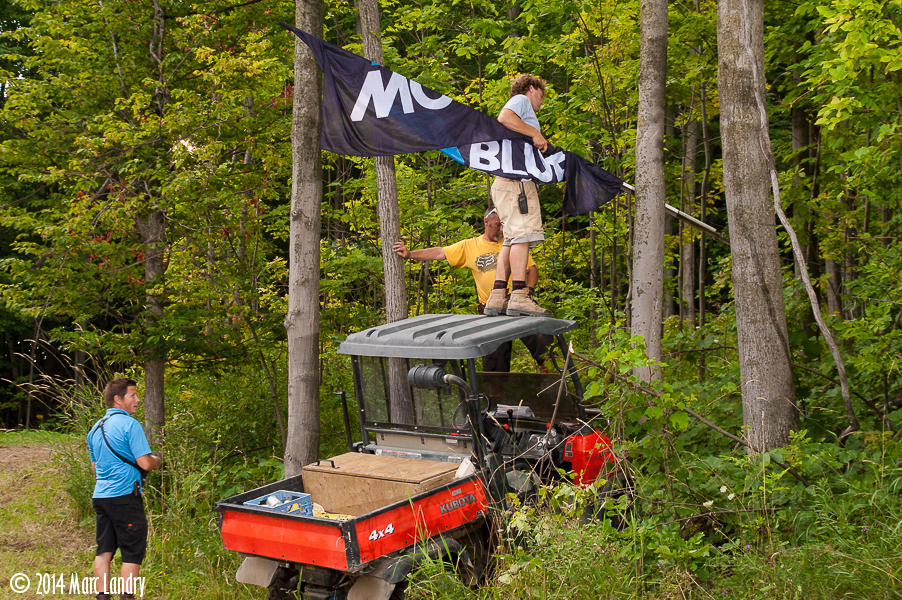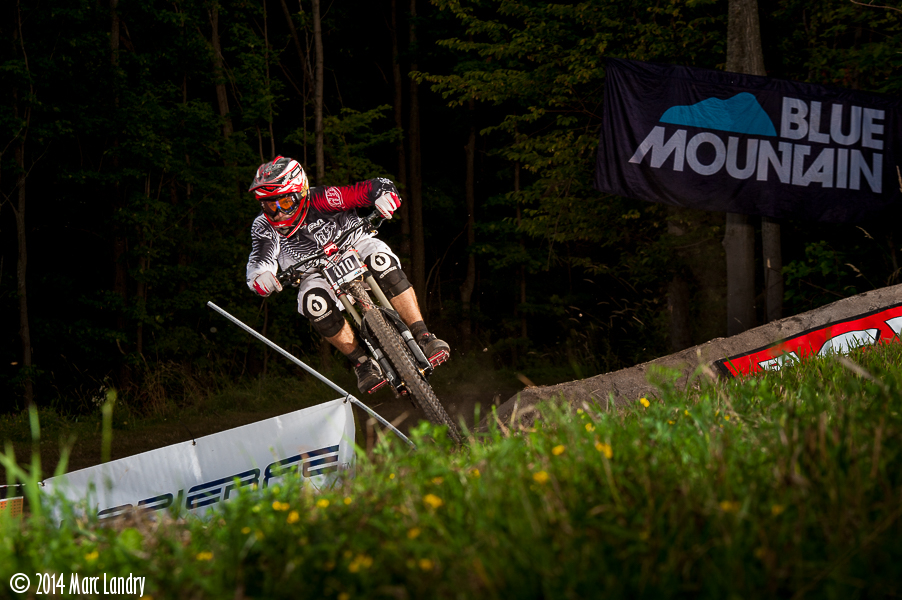 Downhill finals on Sunday brought in all kinds of spectators and the course was lined with screaming fans.  The race went off like clock work, starting at 1:00pm on the dot.  My goal this year was to get Blue and Sirbikealot images that would help them showcase this event.   I wanted crowds and signage, there is no better place for this than the finish line jump.  I also wanted to capture the emotion, comradery and antics once the riders finished their runs.  I covered the finish line area with a two camera setup.  I shot the jump with a 70-200mm f/2.8 mounted on my D3 and the hot-seat with a 200mm f/2.0 and 2x teleconverter on my D700.   Here are a few shots from DH finals.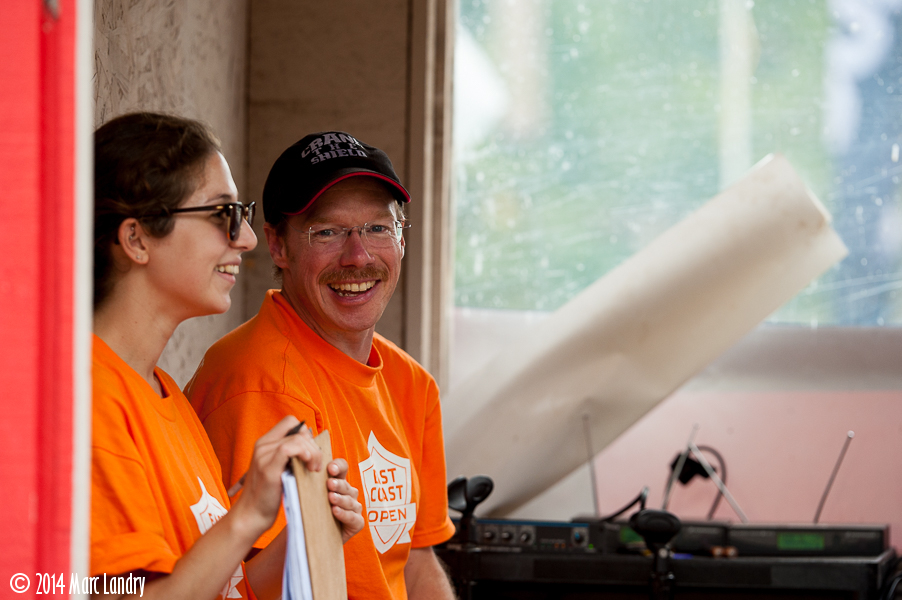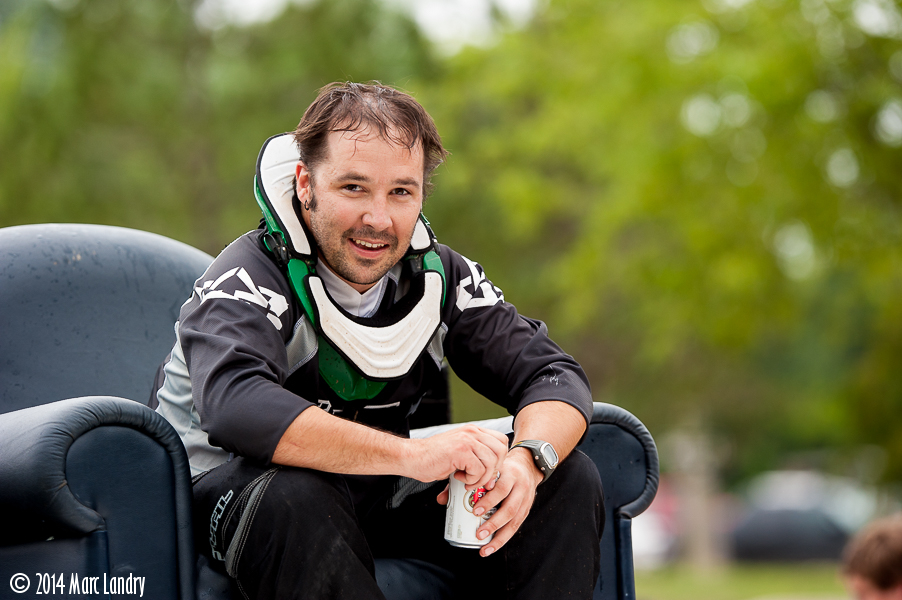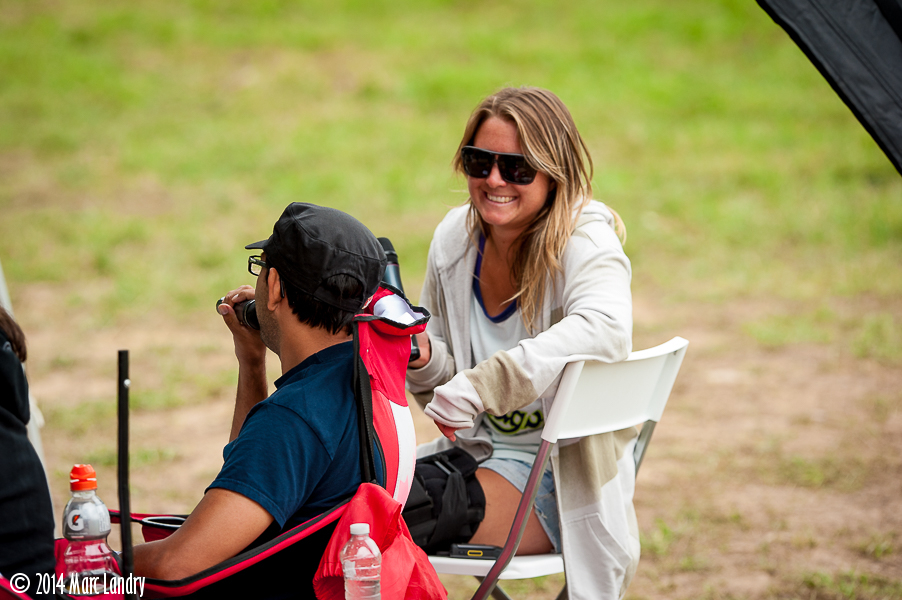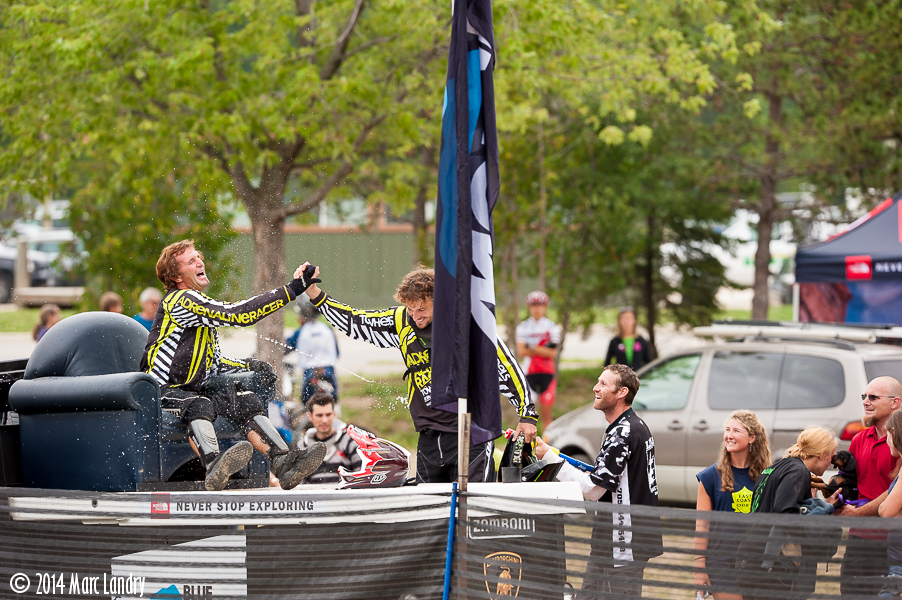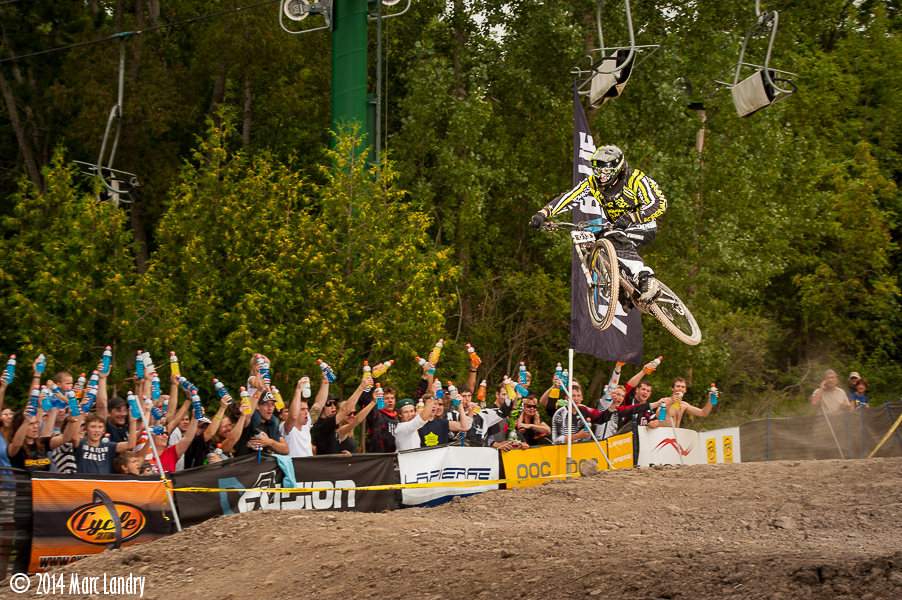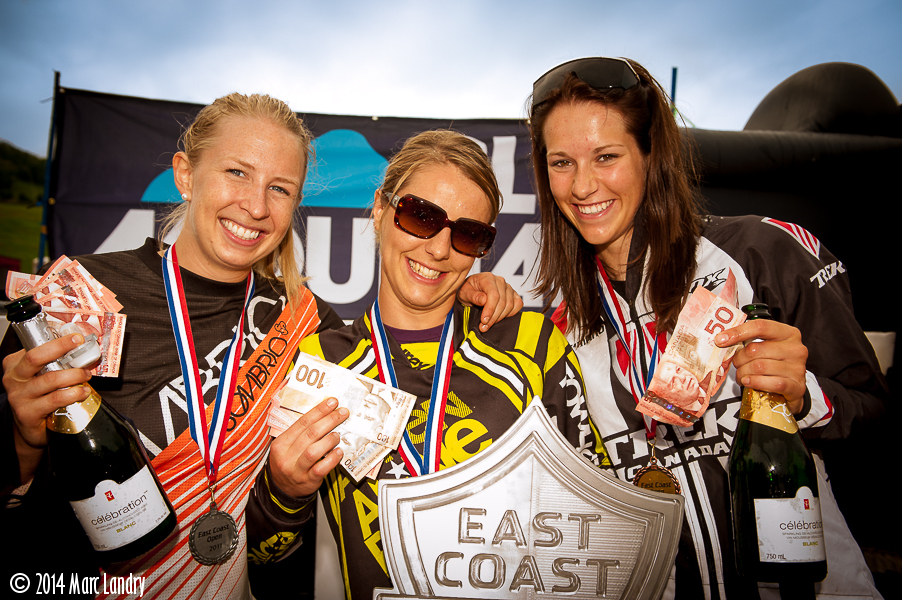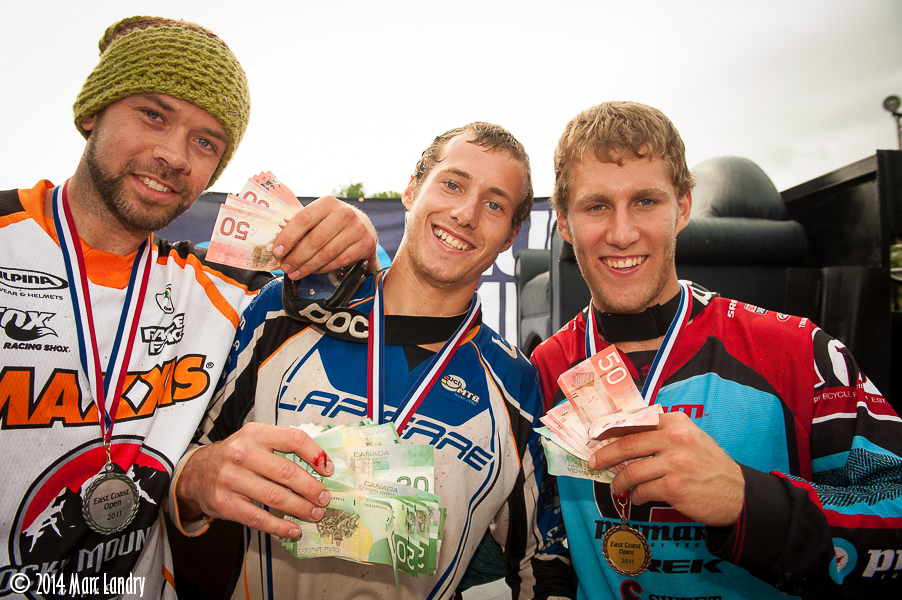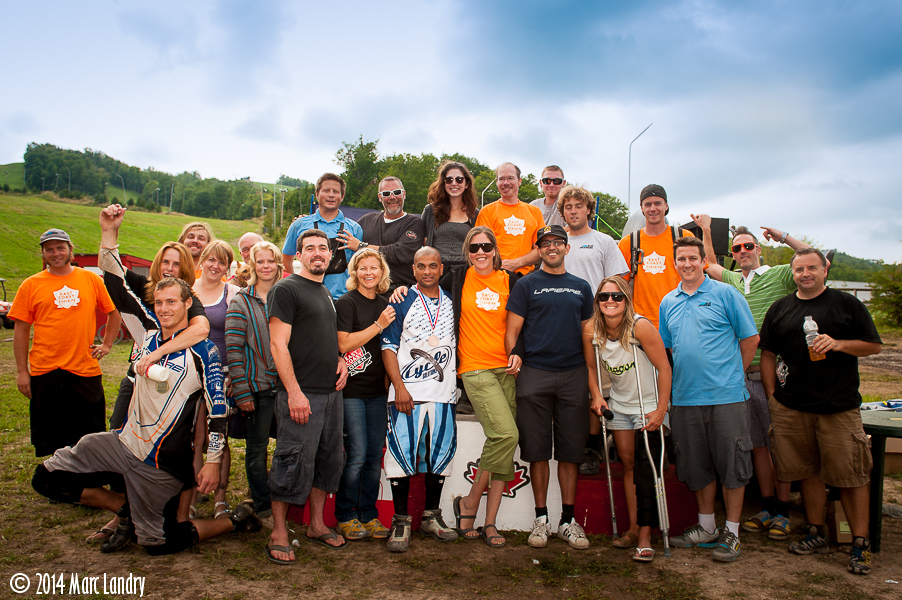 I had such a great time at this year's event and can't wait until this time comes around next year.  I hope folks take the chance to say thanks to everyone involved.  This is the kind of event Ontario has desperately needed and we should all get behind it.  I'll see you all for the 2012 East Coast Open!
Thanks to Erika, Dak, Peter, Graeme, Jason, Kevin, Cory and all the team at Blue Mountain for hosting such an incredible event.   Thanks also to Pete, Lee, Greg, Nicky, Kris and Dina at Sirebikealot for your hard work and hospitality.