Rockstar Ski Cross Grand Prix
This week I had the pleasure of shooting the Rockstar Ski Cross Grand Prix hosted at Blue Mountain Resort.  The race is part of the FIS Freestyle World Cup and showcases the world's best ski cross racers – including Canadian World Cup and World Championship medalists.
I knew course access would be limited and that I would need a lens with a bit more reach than my 70-200mm, quite a bit more in fact.   Jeffery at Nikon Canada was kind enough to lend me a Nikkor AF-S 200-400 f/4 G ED VR.   This is a sports shooter's dream lens.  I opted for it over the AF-S NIKKOR 400mm f/2.8G ED VR because I knew shooting locations would be limited and didn't want to be locked at a fixed focal length.  As wonderful as an f/2.8 would have been, I knew the ISO performance of the D3 and generally bright conditions on the hill would make the f/4 more than adequate.   Fact is, it was tack-sharp at f/4 and I didn't need to stop-down much at all.  It performed flawlessly and I would have been dead in the water without it.  Thanks Jeffery!
Access to the course was tighter than airport security was at JFK on Sept 12, 2001. I fully respect that it was that way and would rather see organizers take a race this seriously than not.  I have been to so many world cups where racers and fans are put at risk when they need not be.  Weather also played a factor with heavy snow during qualifying and snow-making during the race, but that's just part of the job.  With help from the great team at Blue and a little hard work I got what I was after.  The types of images I was looking for were those that best capture the intensity of the athletes and the high level of competition.   I wanted to see faces, convey the racers' proximity to each other and illustrate the battle for the lead.  Famous Nikon shooter Dave Black says that he approaches shooting an NFL game as though he was going to make a coffee table book out of it.  I also like this approach and always strive to provide some context with my images.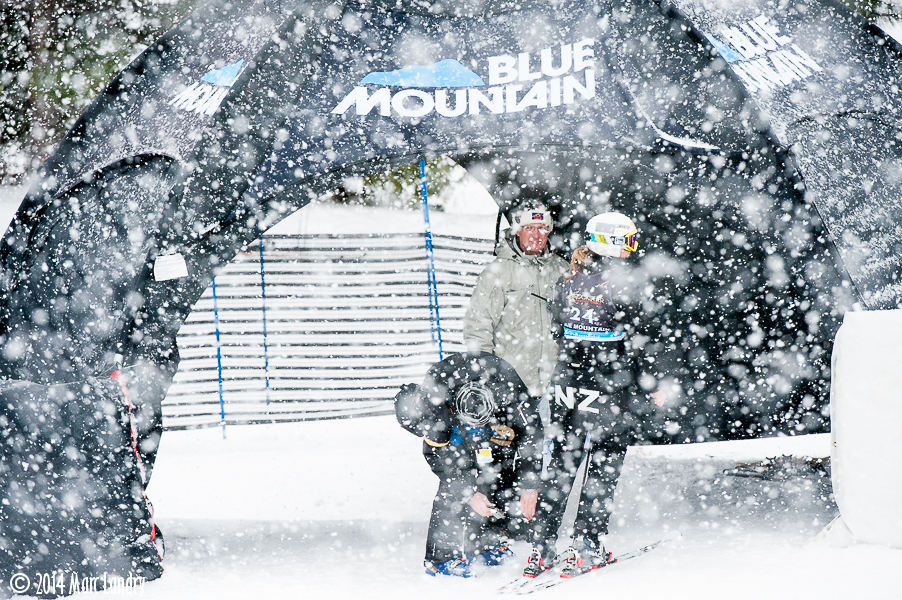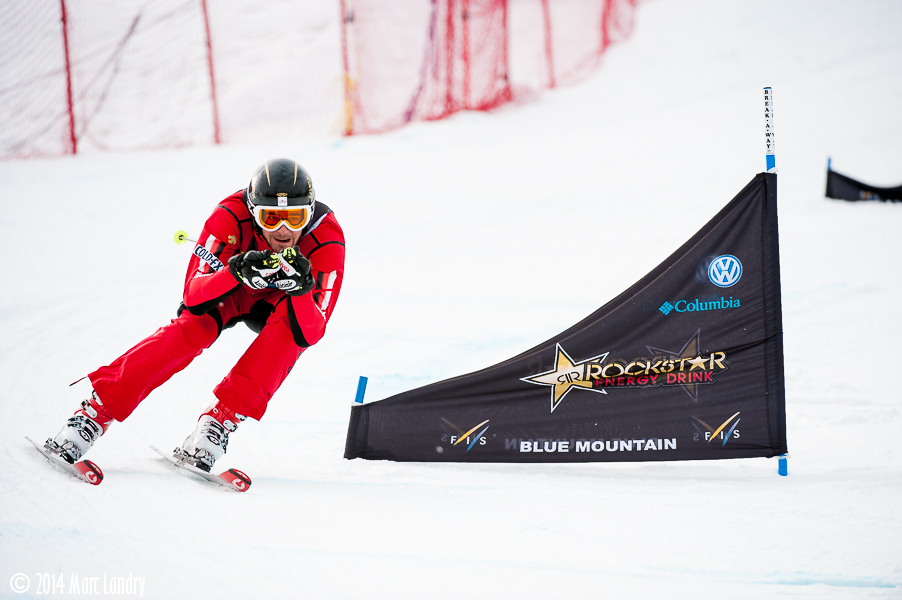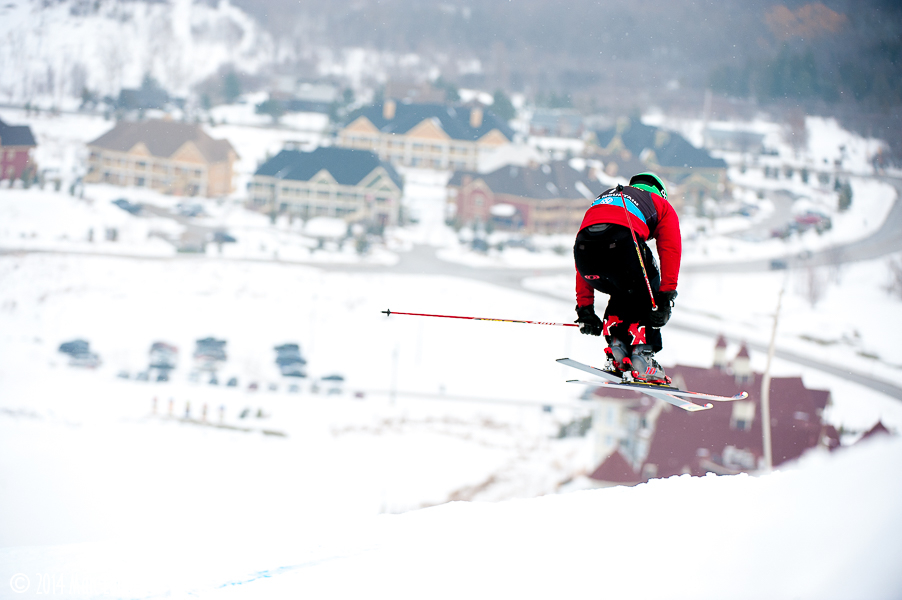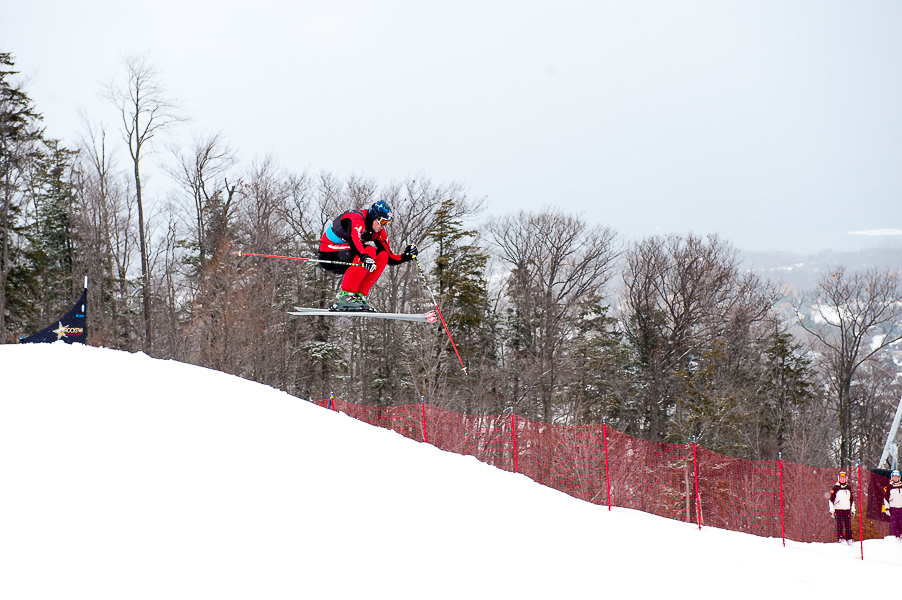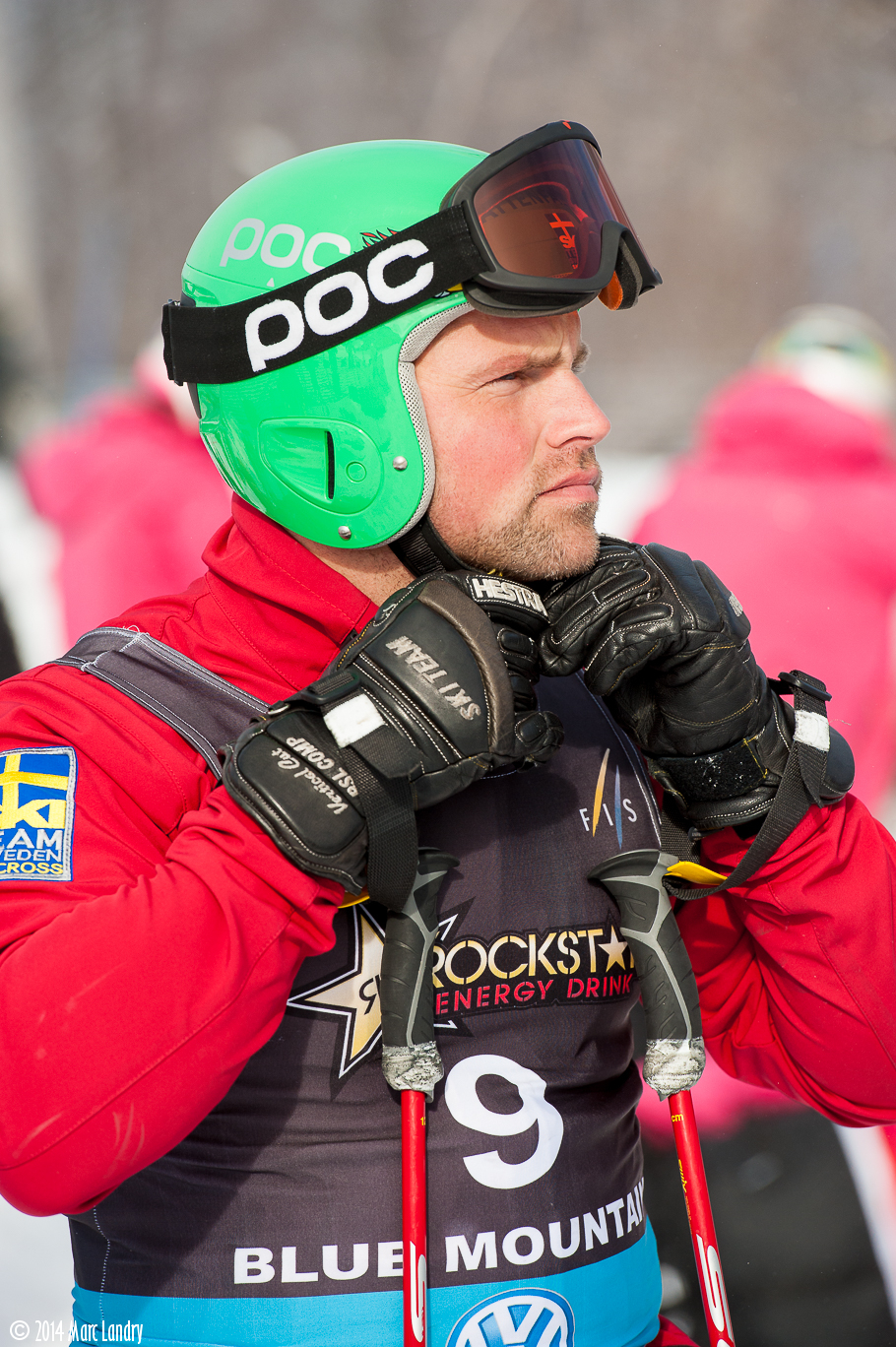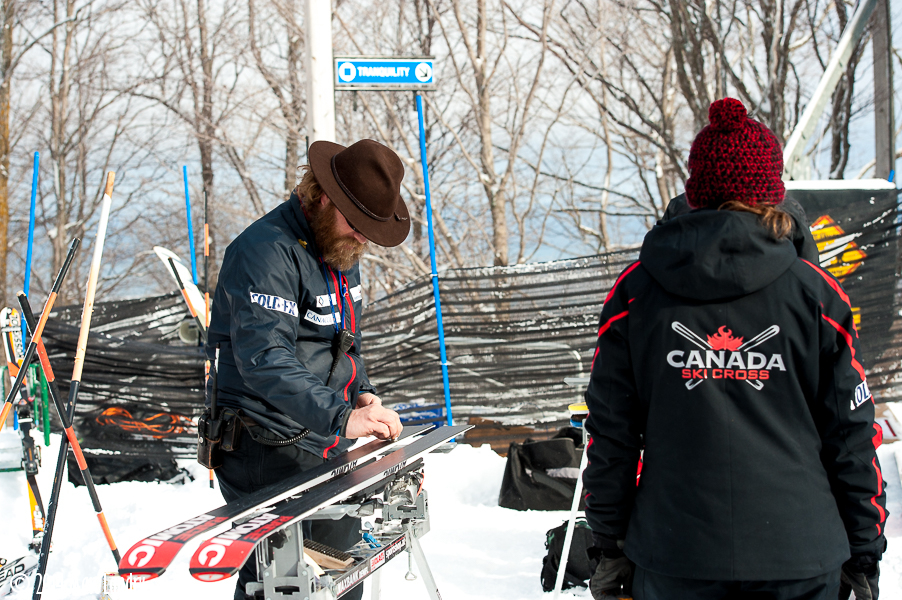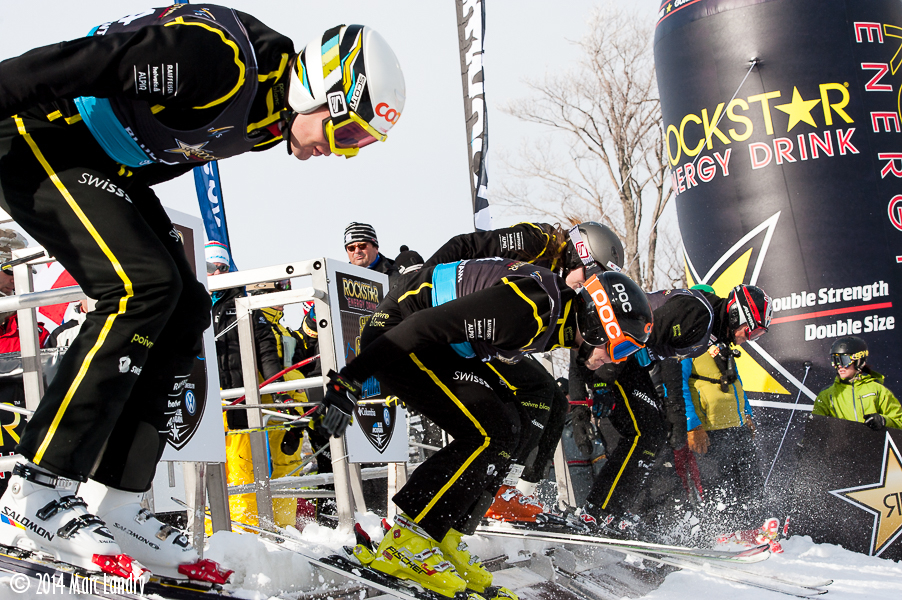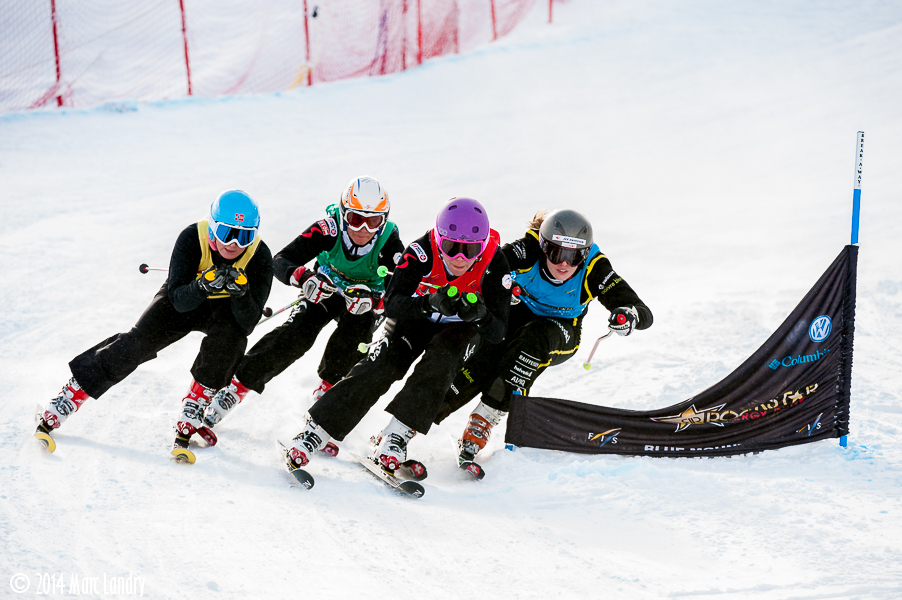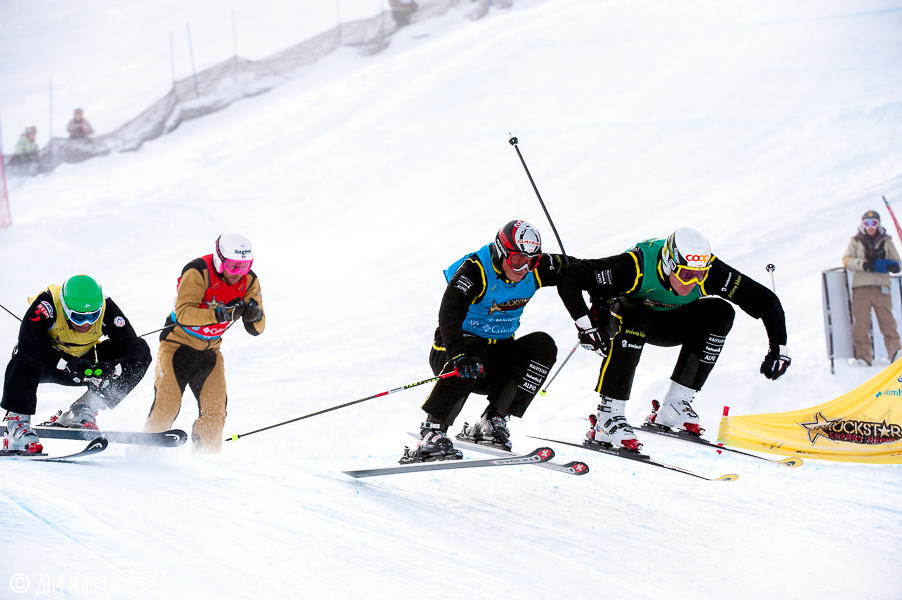 Huge thanks to the great team at Blue Mountain for all their help and hard work!  Great event!  Looking forward to more like it.  The event will be televised on Rogers Sportsnet .  Broadcast schedule can be found here.